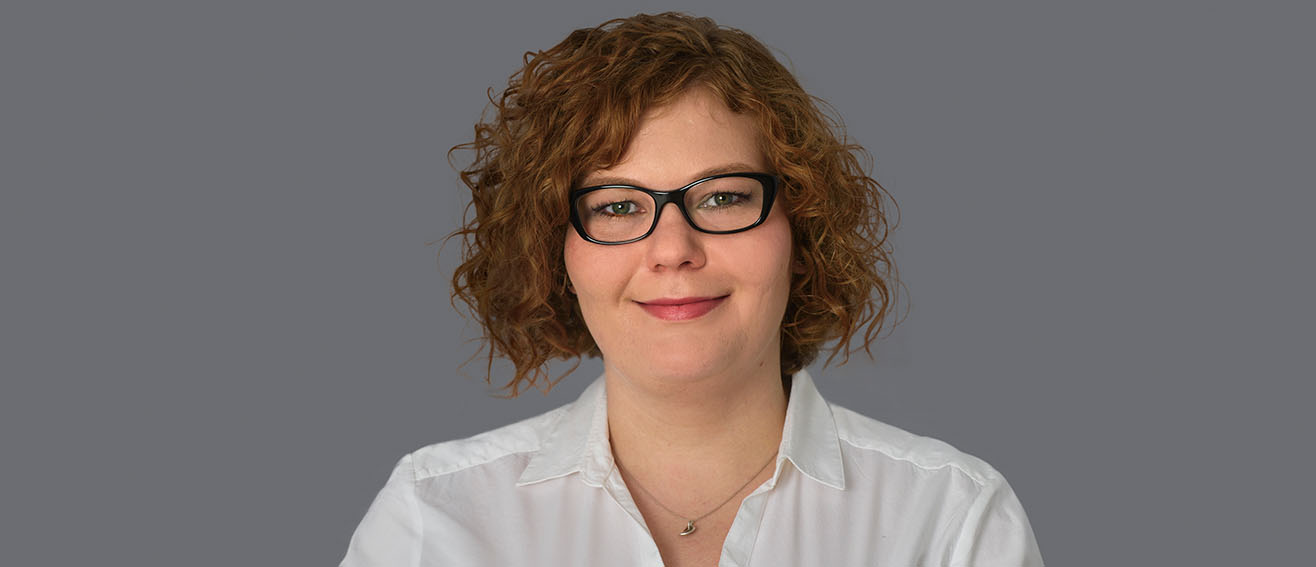 Mia Skafte Lavsen, student, MSc Quantity Surveying
In this interview, we talk to Mia Skafte Lavsen, a part-time student studying for her final year in MSc Quantity Surveying, here at LSBU. Mia is in the second and final year of her course
Mia Skafte Lavsen, student, MSc Quantity Surveying
In celebration of International Women's Day on the 8 March, we wanted to talk to some of our female LSBU School of Built Environment and Architecture students, who have chosen to pursue a career in an industry that has traditionally been seen as a male domain.
We asked them to talk about the reasons behind their choices; what advice they would offer any women considering a career in the construction industry; and hopefully inspire the next generation of women in engineering.
What made you choose to study for a career in the construction industry?
I chose this industry because I was already working as an admin for a construction company but wanted to do more with my career, and the opportunities for career progression in this industry are fantastic.
What is your future career goal?
My goal is to become the first female partner in my company, and play my part in transforming the industry to be far more gender equal.
Why did you decide to study for a postgraduate degree in Quantity Surveying?
I'm quite mathematical, I'm a logical thinker, and I'm good at managing several projects at once, which are all good qualities for a Quantity Surveyor.
Furthermore, it's the professional construction degree that gives me the greatest opportunity for career progression, as it can take me in many different directions.
Would you recommend the programme to other women?
​Yes, most definitely, Quantity Surveying is a great career choice. Also, you are part of a dynamic and fast-moving industry so, as a woman, there's a great opportunity to make your mark on the profession.
It's also one of the best paid professions in the industry, with a constantly high demand for qualified employees.
What made you choose LSBU for your studies?
​LSBU have a great part-time, non-cognate programme, which allows you to change your career without having to start from the bottom again, as you can continue working while you earn your qualification.
It meant I could start studying for my postgraduate degree, even with my undergraduate degree being in a different field, and still work full-time in my company.
On top of this, LSBU have a great, inclusive faculty which really supports diversity.
How is LSBU supporting you in your studies?
​The faculty is very supportive and - if you have any questions or issues - you can always go to them for a chat.
Also, they're understanding of the fact that you have to juggle your studies and work.
What advice would you offer to any other women thinking about choosing MSc Quantity Surveying?
​I would tell them that it's good to be different, and it's okay to stand your ground and fight your way to the top.
Don't ever accept being told that you don't fit in.
Why do you think construction has traditionally been such a male-dominated industry? ​
There has always been the perception that all work in the construction industry is heavy lifting and physical, but that out-dated perception ignores all the 'behind the scenes' jobs, such as project management and quantity surveying.
What's more, with the rest of the industry being male dominated, the culture in the entire industry has always been very harsh, and difficult to be a part of if you are different to the majority.
For many years the industry has been run as an 'old boys club', where jobs have been offered to those who best fit-in with the existing employees and management group.
However, this IS changing, and the more we focus on diversity and collaborative working throughout society, the more it will change.
That's why now is the perfect time to enter the industry as a woman.
What is the main misconception about studying Quantity Surveying?
That women can't do the job, and that women aren't suited for STEM and construction degrees, as they're not suited for the work. Both of these beliefs are COMPLETELY incorrect.
All research shows that women are extremely well suited to the role of Quantity Surveyor, and companies with a higher-than-average percentage of female Quantity Surveyors have been proven to be performing better financially.
Are there any challenges you've had to overcome while studying?
​Yes, I've experienced a few challenging situations that I've had to overcome. Firstly, as a woman, I've had to prove I can do the job just as well as a man.
Secondly, I've experienced being treated like an assistant or office admin by my colleagues and managers, and been expected to manage the office, get them coffee and tea, and help them with their work before I tackle my own. Their attitude was based purely on archaic gender stereotypes, that have no place in the industry, or in modern society as a whole.
Another challenge has been the overall culture of the industry. I've had to realise that it's okay to be yourself and you don't have to mirror the behaviour of your male colleagues, and that you can, and should, speak up and say stop if someone is not treating you fairly or properly.
The theme for this year's International Women's Day is Each for Equal; what does #EachforEqual mean to you?
​That everybody is each individually responsible for equality.
We all need to stand up and actively challenge stereotypes, change perceptions, and improve our own situation.
Furthermore, we need to greater celebrate women's achievements.