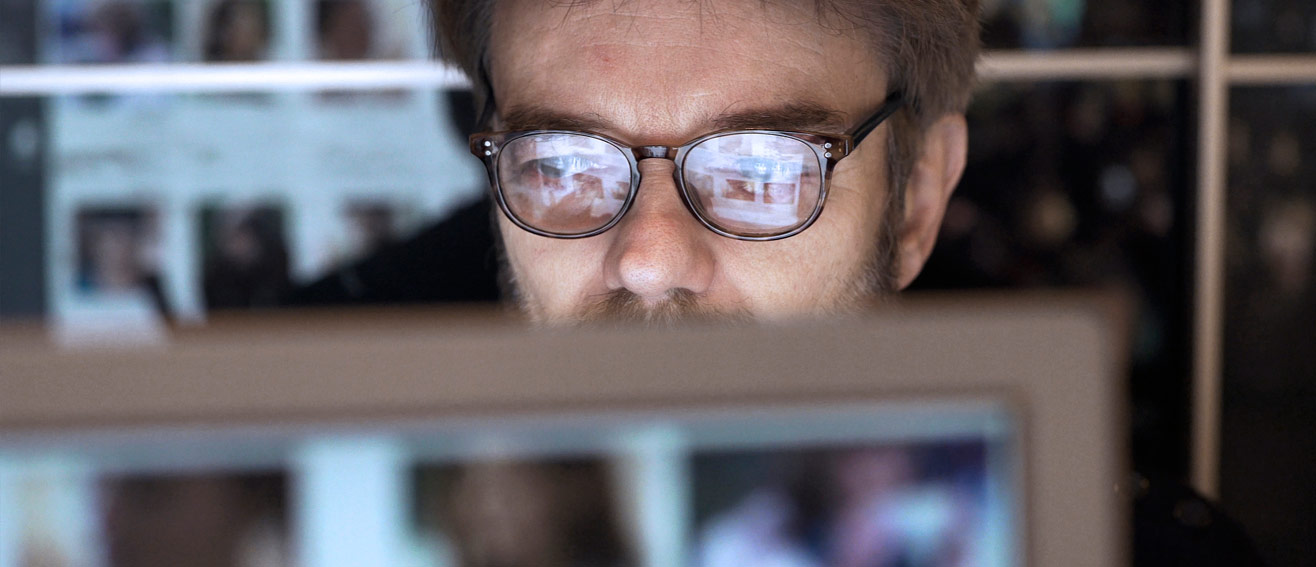 Study of the Networked Image
Developing new understandings of how online networks and computational culture is changing visual culture and the reception of art and photography
Study of the Networked Image
Leader: Andrew Dewdney, Professor of Educational Development, School of Arts and Creative Industries
The internet and digital technologies have transformed the environment of information as well as everyday life. Much of the information circulated is based on visual media and visual representation. However, research into the uses and impact of computer visualisation systems is in its infancy.

We provide a focus for cultural development, analysis and critical evaluation of online platforms, software and applications that codify and transmit information visually. At present we see the trend towards the automation of culture, which raises new questions of how humans relate to and understand machinic vision. We seek to define new solutions to pressing problems of visual communication in our time.

Our four related research topics - photography, performance, curation and archives - relate to the fields of media, museums and contemporary art and are reflected in our projects. Research specialisms include art theory, art practice, art history, curation, performance, photography, sociology of culture and cultural and media studies.
Partnerships
We are currently involved in a collaborative partnership with The Photographers' Gallery, which involves collaboration on PhD supervision, participation in the Unthinking Photography platform - a new online resource for exploring, mapping and responding to photography's digital, networked life, and projects for the Media Wall. We are also involved in a further collaborative PhD partnership with Rhizome, NY, examining how best to create user interfaces to access born digital artworks.
Our research has been showcased in conferences and forums held in an array of countries, including Brazil, Sweden, USA and Germany, and it has yielded a number of invited blogs.
Future
Exciting future plans include a collaboration with the Royal College of Art and Amsterdam University on the Curating, Computation and Cultural Value project, featuring three case studies involving the Google Art Project, Rhizome and The Royal College of Art Contemporary Curating programme.