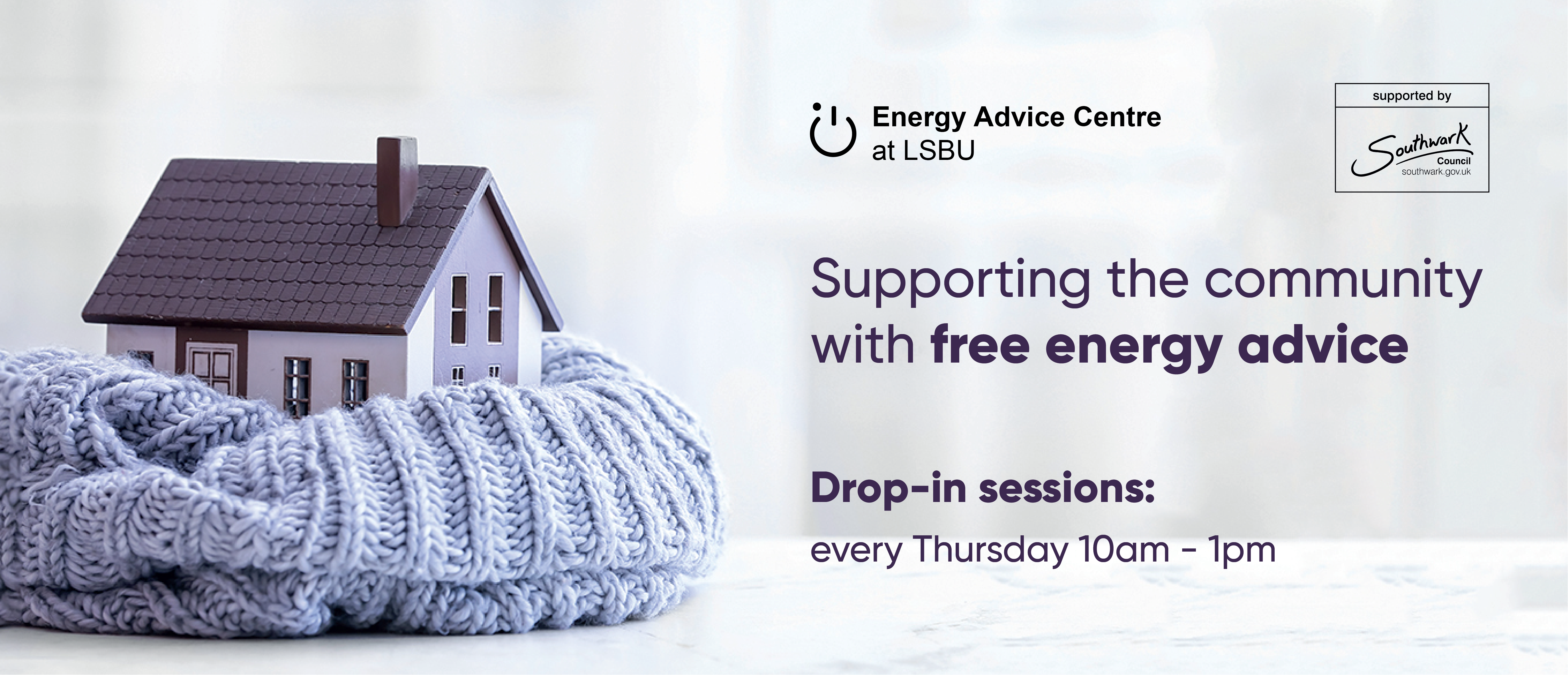 LSBU Energy Advice Centre
Free energy efficiency advice. Check what you can do to improve your home energy performance
LSBU Energy Advice Centre
LSBU Energy Advice Centre (EAC) is a free public advice service to help London residents and communities to improve the energy performance of their homes and reduce their energy costs. The EAC is staffed by LSBU students working under the supervision of staff from the School of Engineering.
The LSBU Energy Advice Centre initiative is supported by Southwark Council.
Our advice includes:
· Optimising energy use within your home.
· Assessment of your heating system, insulation, lighting, and other energy-demanding systems.
· Advice tailored to your energy needs.
To receive free personalised energy advice, please fill in our contact form
If you need help completing the form, you can come to one of our drop-in sessions and our advisors will be able to help you.
We run drop-in sessions every Thursday 10 am – 1 pm.
Alternatively, call us on 020 7815 7070 or send us an e-mail and we will get back to you.
London South Bank University
Energy Advice Centre
Clarence Centre
for Enterprise and Innovation
126 London Road,
Southwark, SE1 0AE
The advice given to you by the LSBU Energy Advice Centre does not guarantee you will save money on energy costs in the future. We do not offer financial advice – speak to your energy provider if you are concerned about your bills or speak to an independent financial adviser if you need advice on the affordability of large, energy-saving home improvements.