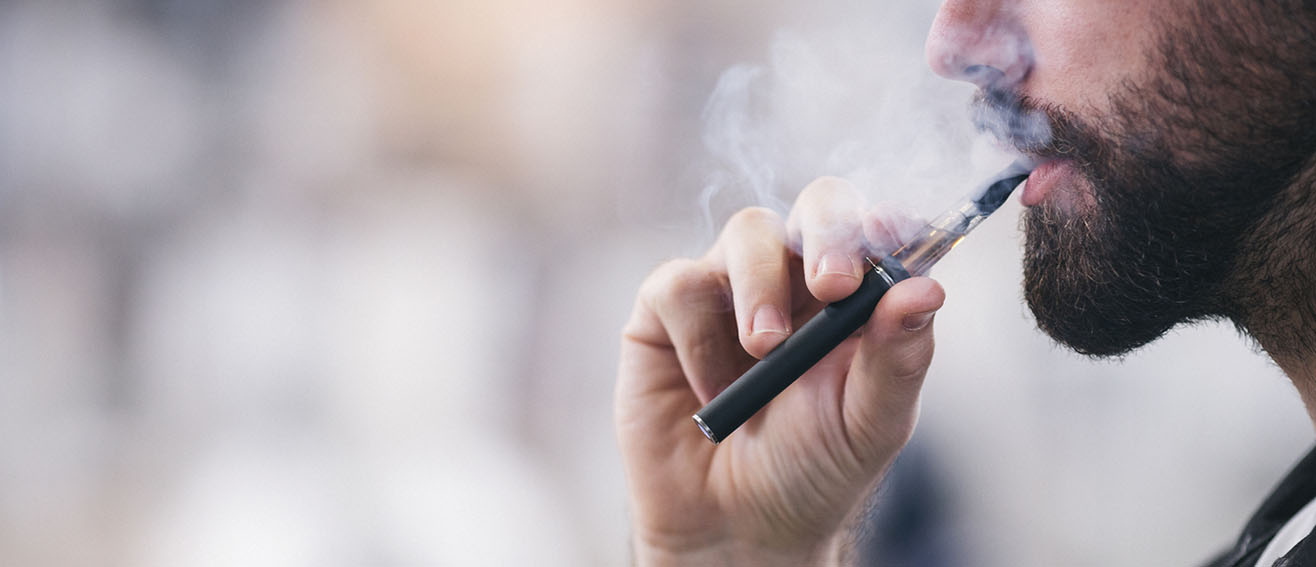 COVID-19 update: There are no current changes to this research study - the study is continuing to recruit and e-cigs are being shipped to participants.
Please note, this study is fully compliant with current Government guidelines; it is all done online and does not require leaving your house.
TASSE is an exciting new research study testing ways to support people who wish to quit smoking
We are looking for smokers who are interested in using an e-cigarette to try and quit smoking
You will be provided with a voucher to redeem for a free e-cigarette to help you quit
You will be asked to tell us a bit about yourself at the start of the study, and let us know how you are doing in three-month time
What's in it for me?
A free e-cigarette starter kit at the beginning of the study (for the value of £50)
A £10 voucher at the end of the study
A real chance to quit smoking for good
How can I take part?
If you are a smoker interested in quitting using an e-cigarette please click below to continue the study:
Please note that repeated completions are not allowed; there should be only one completion per household. If you complete more than once, only one order will be processed.

Take part in the study
To find out more, email the research team.
More details
Taking part is easy, you just need to complete some questionnaires to tell us about yourself to enrol.
You will be asked to click on a link to the online study where you will complete some questions about your smoking and vaping habits. You will then be provided with a £50 voucher to cover the cost of buying an e-cigarette online, and directed to a website to purchase it. Some participants will be given extra support and guidance (e.g. advice on what to choose, text message support, written information) and others will not.
In total, including the e-cigarette purchase, this may take between 30 and 45 minutes. We therefore strongly recommend that you make sure you allow sufficient time to complete the survey in its entirety as you will not be permitted to return to the survey.
We want to know whether people have managed to quit smoking or reduce their smoking using an e-cigarette after 3 months so if you sign up, we will contact you after 3 months to ask you a few more questions about this. These will take a few minutes, and you'll be paid £10 for your time in the form of an Amazon Voucher.
Who is funding the study?
This is a Medical Research Council (MRC) funded project being conducted by members of the Centre for Addictive Behaviours Research (CABR) at London South Bank University in conjunction with University College London (UCL) and the University of East Anglia (UEA). It has received ethical oversight from London South Bank University School of Applied Sciences Research Ethics Panel.
TASSE research team
Lynne Dawkins is a Professor of Nicotine and Tobacco Studies at the Centre for Addictive Behaviours Research at London South Bank University. Her main research interest is tobacco harm reduction including the use of reduced risk products such as electronic cigarettes for smoking cessation. She has published over 50 papers on the topic of nicotine and smoking including 26 on e-cigarettes. Her work is funded by Cancer Research UK, the National Institute for Health Research and the Medical Research Council.
Professor Dan Frings is a Professor of Social Psychology at London South Bank University with an interest in social identity, habitual behaviours and mental health. He has published over 60 papers in these fields and received funding from a variety of funders including the ESRC, MRC, CRUK, ARUK and the British Academy.
Catherine Kimber
Dr Catherine Kimber is a Research Fellow at the Centre of Addictive Behaviours Research at London South Bank University. Her research interest and publications centre around smoking behaviours, cessation and e-cigarettes and nicotine. Her current research projects are funded by Cancer Research UK (CRUK) and the Medical Research Council (MRC).
Sharon Cox
Dr Sharon Cox is a Senior Research Fellow at London South Bank University. Her main research interest is tobacco and alcohol use and treatment uptake across different populations. She has co-authored over 20 papers on tobacco, e-cigarettes and alcohol, leads several research projects, including the development of an ontology for use by global nicotine and tobacco researchers and a UK wide survey of smokefree policies across homeless services.
Jamie Brown is a Professor of Behavioural Science & Health and Co-Director of the UCL Tobacco and Alcohol Research Group. He co-leads a programme of research to i) provide insights into population-wide influences on smoking, smoking cessation and alcohol reduction principally by management and analysis of the major population surveys, the Smoking and Alcohol Toolkit Studies, and ii) advance the scientific foundation, and further the development of, potentially wide-reach digital behaviour change technologies.
Dr Felix Naughton is a Health Psychologist and a Senior Lecturer in Health Psychology within the School of Health Sciences, University of East Anglia. He leads a programme of work on the development and evaluation of mobile phone interventions to promote and support health behaviour change (mHealth), particularly those promoting smoking cessation.
Hayden McRobbie is Professor at the National Drug and Alcohol Research Centre, University of New South Wales and Consultant in Lifestyle Medicine at Lakes District Health Board, Rotorua, New Zealand.
Vassilis Sideropoulos
Vassilis Sideropoulos is a Psychology & Human Development Research Tech at UCL Institute of Education. His research interests include smoking behaviour, smoking cessation, e-cigarettes as well as the computational cognitive neuroscience of learning and memory.