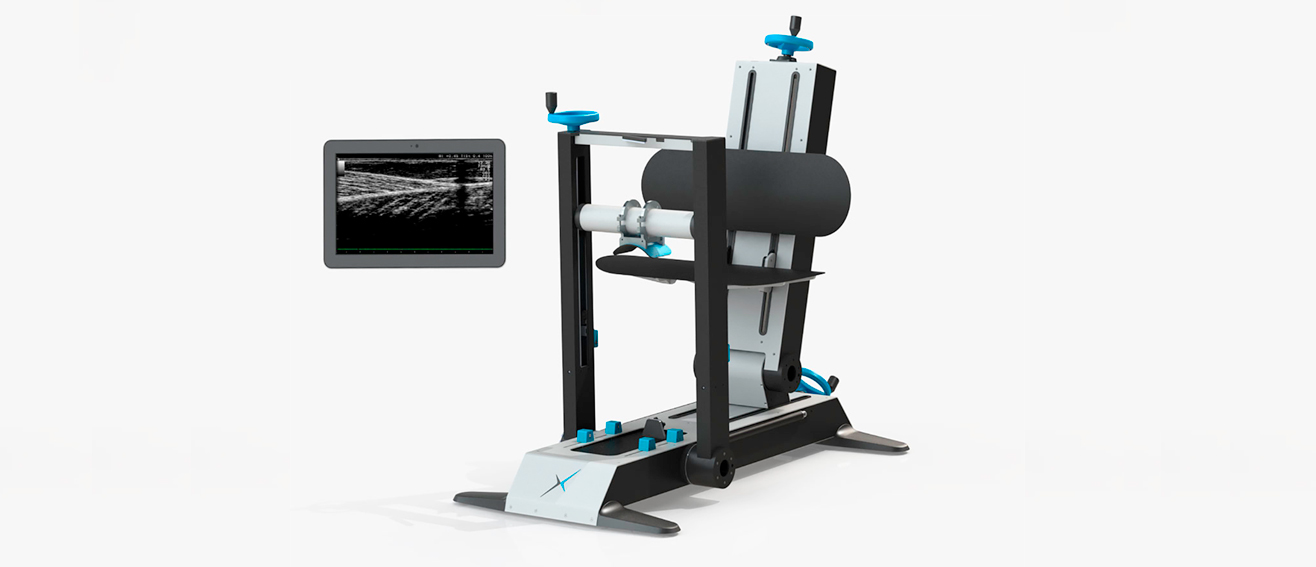 Mobile Tendon-Muscle Laboratory
Do you have or have you experienced in the past an Achilles tendon injury? Do you have Achilles tendon pain? Or are you simply interested in maintaining good function in your body's strongest tendon?
Our Mobile Tendon-Muscle Laboratory can help you manage your condition.
Overview
Achilles tendinitis is an acute inflammation of the tendon that occurs when the musculotendinous unit is acutely overloaded with a tensile force that is too heavy and/or too sudden. Approximately 10% of all runners will experience this within their lifetime, which requires time off from training/physical activity and conservative treatment. Achilles tendinosis on the other hand is a degeneration of the tendon's material properties caused by repetitive overload and insufficient recovery time. Many reported diagnoses of Achilles tendinitis are in fact tendinosis. The more worrying consideration is that tendinosis can be a pre-cursor for partial/total rupture, so much so that approximately 1 in 3 tendinosis cases are symptomatic.
So, how can the Human Performance Centre at LSBU help?
We have a unique diagnostic system that enables us to assess (and monitor) the function of your muscle-tendon unit of the lower limb. Headed by Professor Kiros Karamanidis, who has dedicated over 18 years of research into this area, and along with colleagues, has engineered this diagnostic device; his team will look for an imbalance in the strength between the calf muscles and the tendon.
"A relationship exists between the stiffness of the Achilles tendon and the strength of the calf muscles. It is believed that injuries occur where there is a discordance in this relationship, which may be caused by differences in the timeframe in which muscle and tendon adapt to and recover from training/physical activity".
If you are a competitive sports practitioner or serious about physical activity, then you should consider this assessment, particularly if your activity involves high-repetitive ground forces.
An immediate report will be generated following your assessment and explained to you or your coach by Professor Karamanidis's team. A single assessment of both limbs costs £300 (excluding VAT). A long-term monitoring plan is advised and is negotiable. An exercise prescription plan is also available within the service.
For further details or to book an assessment, contact the Human Performance Centre.
…"This diagnostic service is currently implemented by the German Olympic Training Centres in various elite athletes (such as track and field, football, bobsled, badminton and field hockey) and since its inception, there have been no incidences of Achilles tendon rupture in monitored athletes"….
In this section
Mobile Tendon-Muscle Laboratory