Waiting for treatment and self-management
Waiting for treatment and self-management
What helps people wait safely and what do people waiting need to help themselves?
In June the NHS recorded 6.7 million people waiting for treatment and care.
In 2022 people who are waiting, their carers, and the NHS clinicians, therapists, social prescribers and managers from primary and secondary care who are supporting them, from Guy's and St Thomas' NHS Foundation Trust (GSTT) and King's College Hospital NHS Foundation Trust (KCH), came together to improve the waiting experience. These are the results from their collaboration.
Video and report coming soon...
This is what we found from the desk research that provided the context for the workshops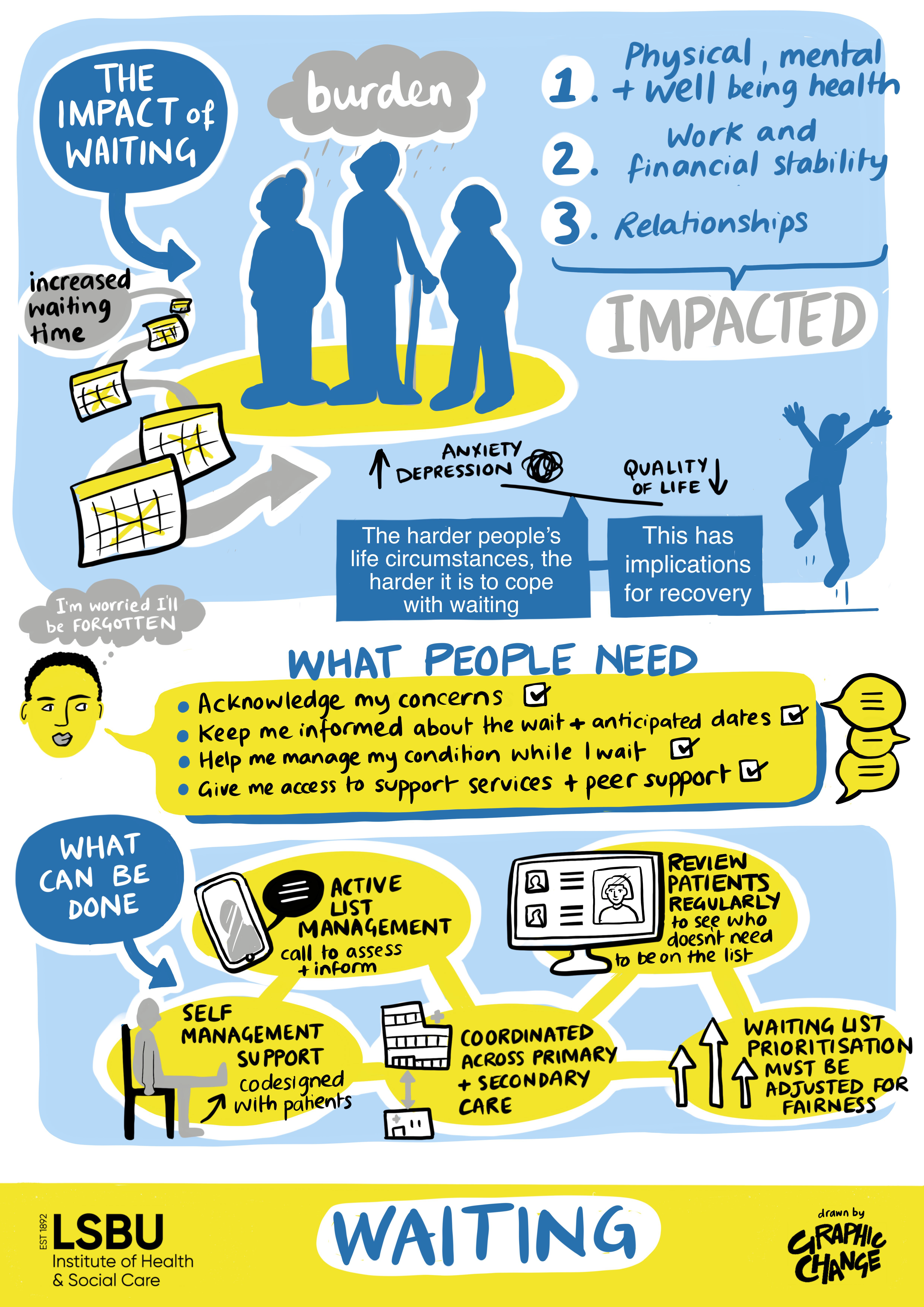 In this section
Waiting for treatment and self-management