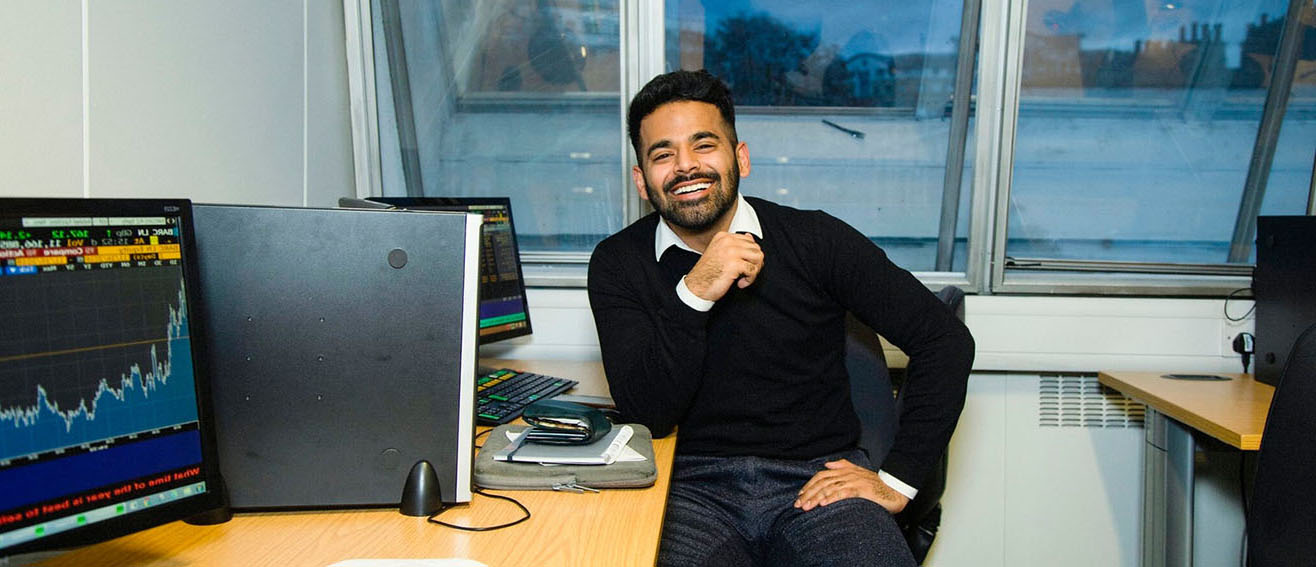 Business advice services
For tailored solutions to your business needs, look no further
If you have identified an area of the business mix that you need some support in, a particular problem that you want to solve, or an opportunity that you want to evaluate, the student-led Business Solutions Centre can help you.
The Business Solutions Centre is staffed by Student Advisers who have been through a comprehensive recruitment and training process. A member of LSBU staff will supervise the Advisers.
How it works
A consultation from the Centre is free and easy to arrange - simply follow these steps.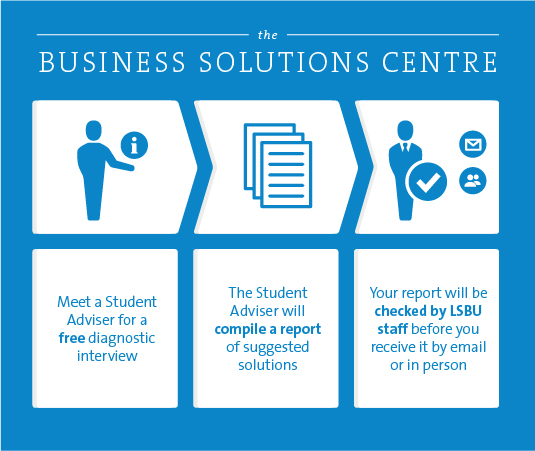 Typical business challenges
How can I use social media to support business growth?
How can I write a business plan?
How can I evaluate the cost and benefit of new premises, or a new employee?
How can I seek potential funding or resources?
How can I market my business on a low marketing budget?
You will receive bespoke solutions for your business, such as:
Consultancy projects delivered by students with appropriate expertise
Internships or ongoing paid employment, allowing our students to support your business
Signposting to appropriate LSBU or other local services
Areas of expertise
You can tap into the following expertise within the School of Business' academic staff and trained Student Advisers:
Business development and planning
Tax and small business accounting
Marketing and social media
Forecasting and costing
Access to finance
Intellectual property
Project management
Consumer behaviour and brand management
Find out further information on LSBU's areas of business expertise.