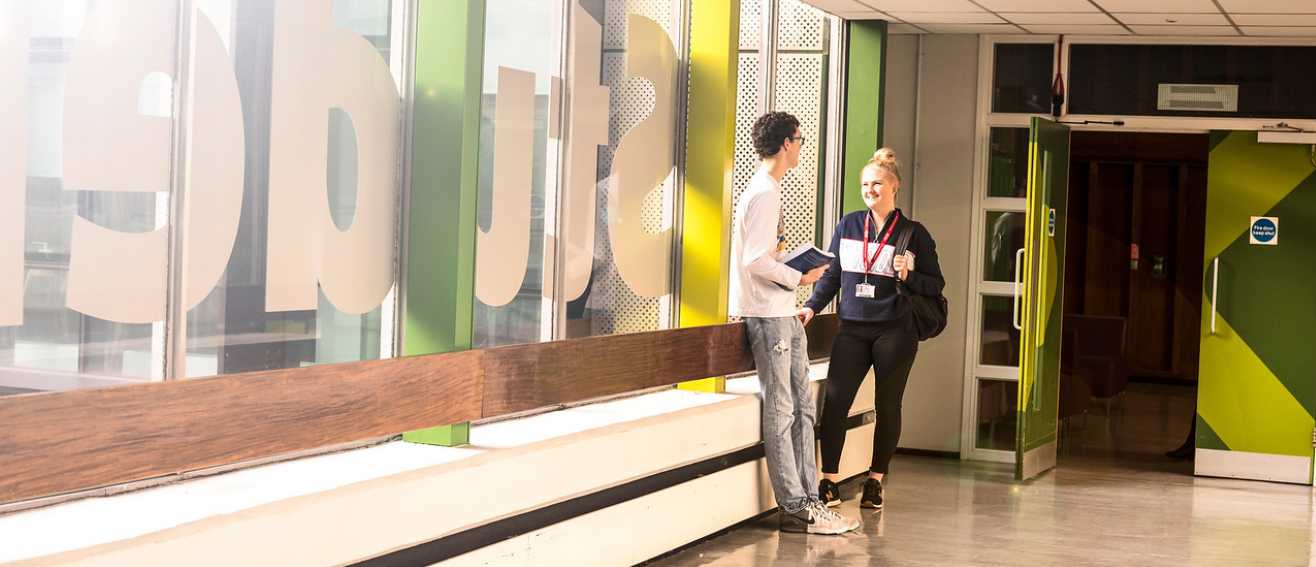 Your wellbeing is our priority #WorldWellbeingWeek
We've got your back!
28 June 2021
Your wellbeing is important to us. All year round, we work to make sure that support is available for every single one of our students and staff. Whether you have just joined LSBU, have been here for years or even you're a member of staff, we promise that your wellbeing is always at the top of our list.
This World Wellbeing Week gives us a great opportunity to show the different ways we can support you. In particular, we want to highlight some of the events in our Get Ahead series for new students. We know that starting the next chapter of your life at university can be a little daunting, but our helping hand is always available for anything from mental health to financial wellbeing.
Remember, you are never alone, and we love every member of #teamLSBU!
This online session will clearly outline the avenues available to students for support with their mental health. You will know who to turn to and how to contact them. We've got your back – now and always
A session that's popular year after year, Money Matters will go into detail on how you can best organise your finances. Student finances can be a struggle sometimes, so our experts will give you brilliant tips on everything from fees to funding and your weekly shop.
Expect tips, tricks, links and pretty much everything you need to be in control of your financial wellbeing as LSBU.
This session is an easy-to-understand, well-informed and helpful session to help you make every pound go further as a student. With a 30 minute Q&A to round it off, any specific questions (if they haven't already been answered) can be cleared up by one of our experts! Your financial wellbeing is our concern, so everyone is here to help you.
Further to our session on the support we offer, this session is a little more personal. The speakers will introduce you to some proven concepts in ensuring feeling great as much as you can, but also some methods to protect yourself when you're not feeling 100%. It's always okay not to be okay, so this session is a place you can be honest with yourself, your friends and the speakers. A 30 minute Q&A will follow, meaning you can get everything you need from this session.
Your wellbeing is our concern – now and always.
We're stronger together – that's why we really do see us all as part of #teamLSBU.
For support at any time, email us studentwellbeing@lsbu.ac.uk