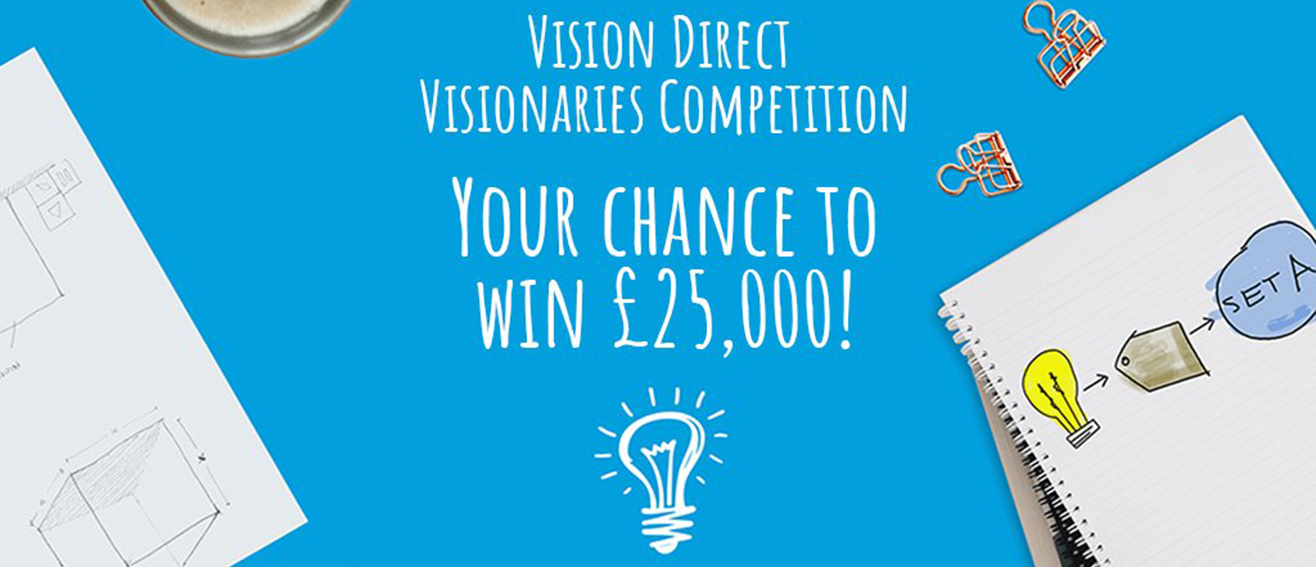 Two engineering students make top ten shortlist for Vision Direct's Visionaries competition
The competition offers a £25,000 reward for student who designs the best product to make contact lens users' lives easier
Two engineering students make top ten shortlist for Vision Direct's Visionaries competition
25 February 2020
Update (27/02): Kristen Tapping has been crowned overall winner for her design, ECOSIGHT, an innovative, reusable storage system for contact lenses. Congratulations Kristen!
BSc Product Design student, Kristen Tapping, and BSc Engineering Product Design student, Miah Robinson, made the top ten shortlist for entries into Vision Direct's Visionaries 2019 competition.
The competition challenges students to design a product which would make the lives of contact lens users easier, encouraging them to let their imaginations run wild. The winner will receive £25,000, alongside £5,000 for their university.
Kristen and Miah were shortlisted amongst 64 entries from 18 different universities across the globe.
Find out more about the Visionaries competition.
Find out more about the School of Engineering.