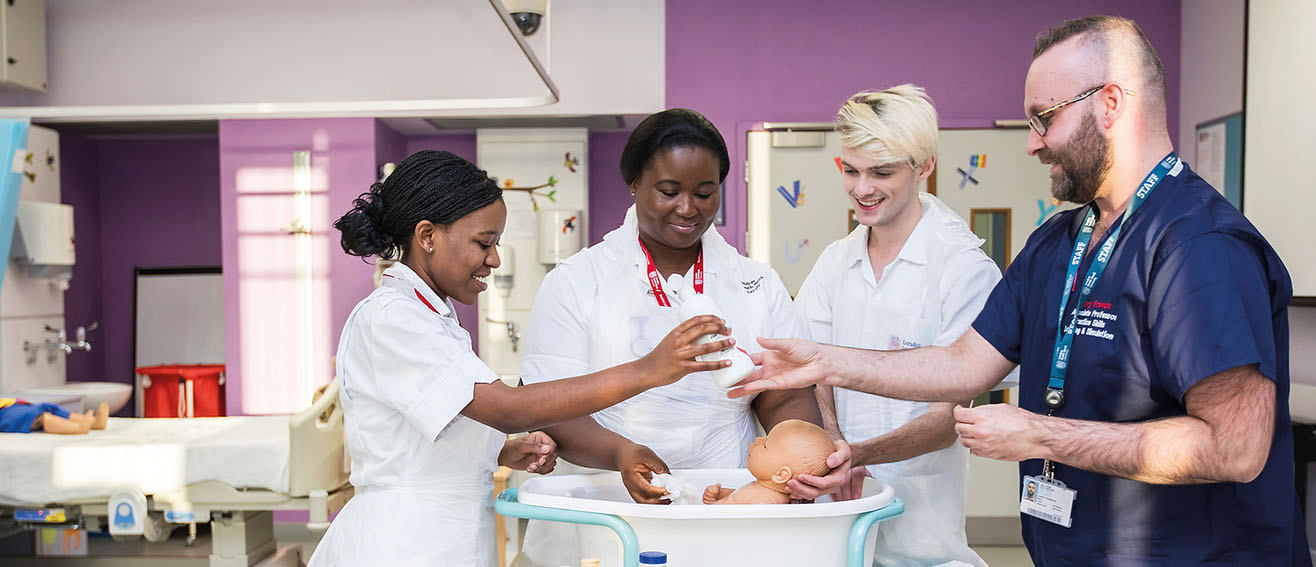 The role of a nursing apprentice during COVID-19
Today we hear from Eleana, one of our first year students on how her life has changed during these times
10 July 2020
My name is Eleana Pieri, I am in my first year of the Apprentice nurse Associate Course and I work at Great Ormond Street Hospital. I am usually based in the Clinical Research facility where we work on many fascinating clinical trials.
Due to the COVID-19 Pandemic, my role has changed significantly. I was redeployed on 1st April to work on the newly opened general paediatric wards at GOSH. For the majority of the past 2 months, I have been based on Hedgehog ward, designated to treating paediatric patients with Coronavirus from across North/Central London. I have also done some shifts on various wards such as Sky, Squirrel, Kangaroo, and Chameleon to support the nursing teams. I have been working alongside registered nurses and HCAs, supporting them in patient cares within my remit. Whilst on hedgehog ward, I have developed my knowledge and skills in general paediatrics and have been able to apply these in practice. For example, I have frequently been doing A-E assessments and am able to recognise early warning signs of deterioration, raising these with my supervising nurse.
This has been an undoubtedly testing time that has presented many new challenges for everyone. In my personal experience, my biggest challenge was being redeployed onto what was essentially a HDU ward - and then working with completely new teams of nurses each day. My role in Research is very different to working on the wards, so this was a big step outside my comfort zone. With the support of the amazing nurses and education team, I was able to quickly familiarise myself with how best to care for the patients we were receiving across North-Central London. I attended upskilling sessions and various relevant training sessions wherever possible. I am so grateful for this challenge as I feel that I have made significant progress in my role and have been able to contribute to the international fight against COVID-19.
I have learnt and am still learning about how COVID-19 is affecting paediatric patients, many presenting with an inflammatory response syndrome. The conditions we have been treating are new and unknown, but the fundamental patient care remains the same. I have also developed my clinical skills such as medications management and administration. including being taught to give subcutaneous injections.
Things I will take forward include: The importance of effective teamwork and communication; infection control; how to provide a detailed, relevant handover and ultimately how to provide holistic patient and family care in any given circumstance.
This period in time has shown me that paediatric nursing is my ultimate goal, so my plan for the future is to complete my Nursing Associate Apprenticeship at LSBU over the next year and continue my career at GOSH. I hope to go on to complete the top-up course and one day become a registered nurse.