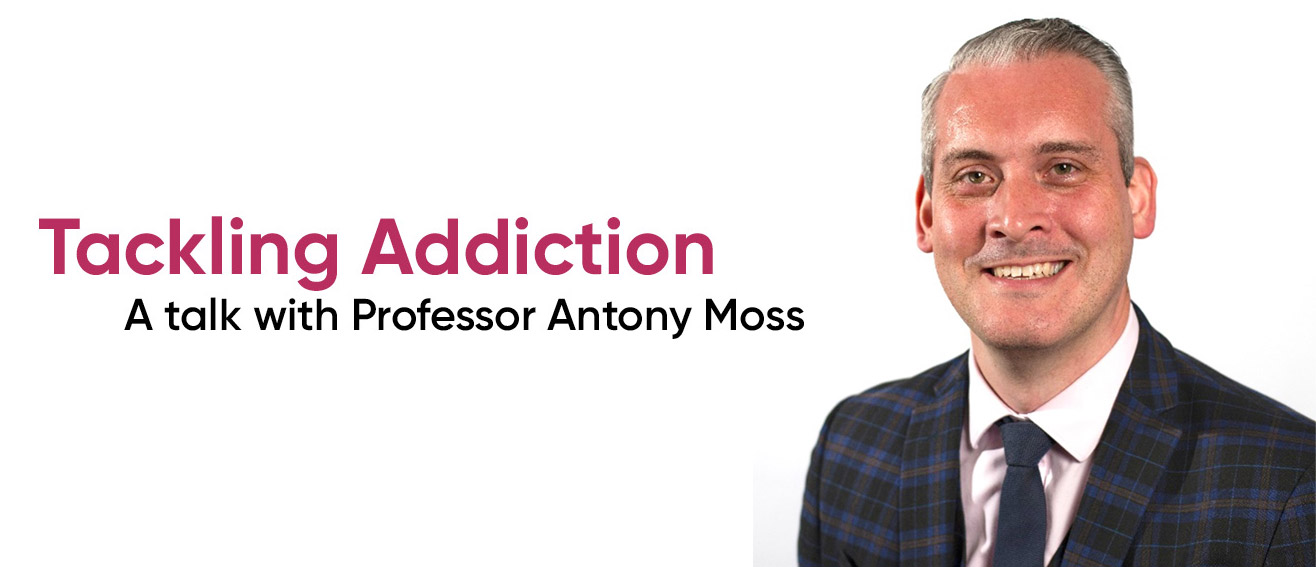 Tackling Addiction – A Talk with Antony Moss
07 September 2022
On Wednesday 14th of September (17:30 – 18:45) LSBU Professor and leading expert for Addictive Behaviour Science Antony (Tony) Moss will hold an evening session to give students the opportunity to gain a deeper understanding of his research into the reasons people drink, and how this can sometimes lead to a range of different harms.
Tony recently featured in Channel 4's documentary "Alcohol, Dad and Me" with reality TV star Vicky Pattison, where he was interviewed in the LSBU Bar Laboratory that is used to research factors which motivate people to drink.
Moss' research interests are primarily focused on the public health aspects of addiction. He is also a Trustee for the charity Alcohol Change UK, who organise the Dry January campaign, among many other things, to eliminate alcohol-related harms across the country.
By holding this event as part of the School of Applied Sciences, Moss is eager to offer students a platform to engage and create a comfortable transition for new students on to their course. Following the talk there will be an opportunity to ask questions, finishing with a tour of the LSBU "Pub Lab".
If you want to read up on Professor Moss' latest publications, you can do that here.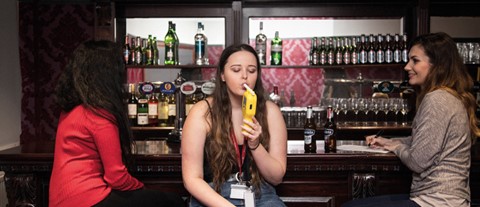 The event will be hosted by Marcantonio Spada, Professor of Addictive Behaviours and Mental Health, who is also the Dean of the School of Applied Sciences at LSBU.