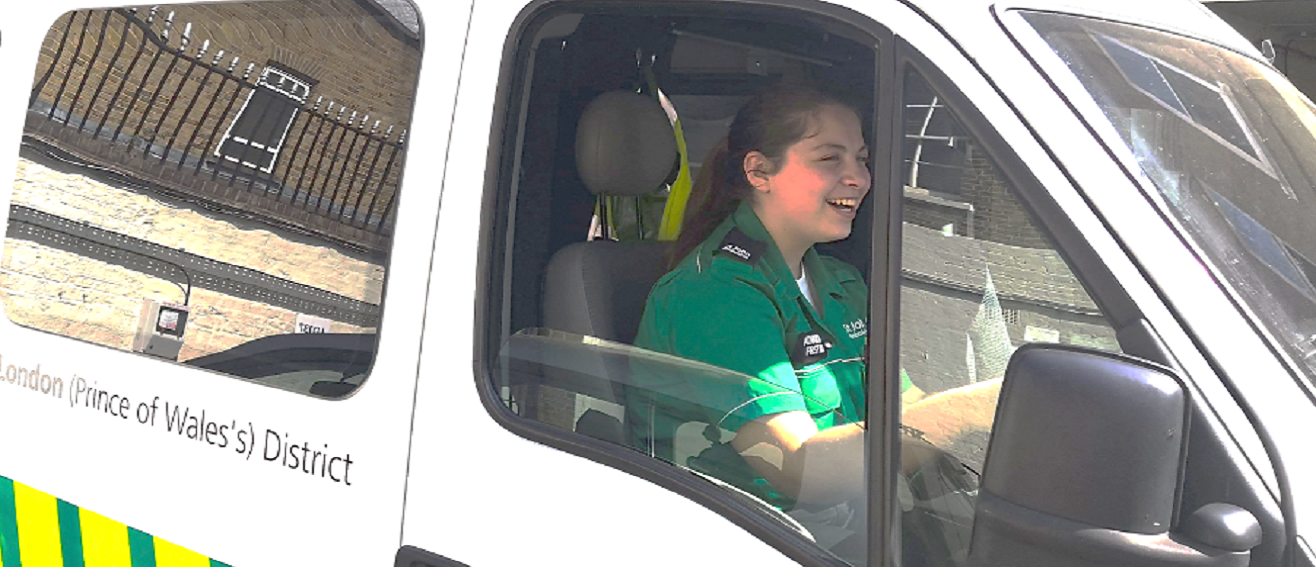 Product Design student volunteers for St John Ambulance
Alongside her studies, BSc Product Design student, Becca Wright, has been volunteering with St John Ambulance as an event first-aider and trainer
12 May 2020
Under normal circumstances, BSc Product Design student, Becca Wright, would be dedicating all of her time to her final year design project, 'STEM', a quick response app and physical kit box driven by the increased number of knife injuries in recent years. These quick response kits would be used by first responders to stem trauma and blood flow until an ambulance arrives.
However, since the onset of the pandemic, Becca has been volunteering full-time at the regional coordination centre for St John Ambulance.
Becca has just qualified as an Ambulance Care Assistant and will be working principally with NHS Nightingale and local hospitals to make sure patients get the best care whilst being transported.
Speaking on the experience so far, Becca said: "So far I have been adapting to new environments and trying to apply a lot of the soft skills that are needed for my course within my new volunteering position. One of the roles I have been doing a lot of has been coordinating our ambulance crews and that has definitely involved a bit of problem solving!
"I have found volunteering during this time really rewarding and I am in awe of all our volunteers and our colleagues in the NHS who are working tirelessly at the moment. I have been trying to keep up with my lectures as best I can - in fact, I was watching a Teams lecture on a Blue Light run to a job recently! However I am thankful for the support I have had from my lecturers and the wider university to help me get to the end of my course.
"All of the volunteers I have been working with have been keeping positive. The support from the public for all our work has been incredible and it has really helped boost morale! However, I know we have all been dealing with the same worries and emotions that everyone has been dealing with at this time. Fortunately, there is a great wellbeing service at St John Ambulance, as well as at the University, which is comforting to have when needed.
"Between volunteering for St John Ambulance and working on my final project this year, I have decided to pursue a career in the ambulance service. I love working with patients and have enjoyed researching the technicalities of some of the pre-hospital kit that clinicians use for my dissertation!"
Find out more about how St John Ambulance are supporting the community during the pandemic.