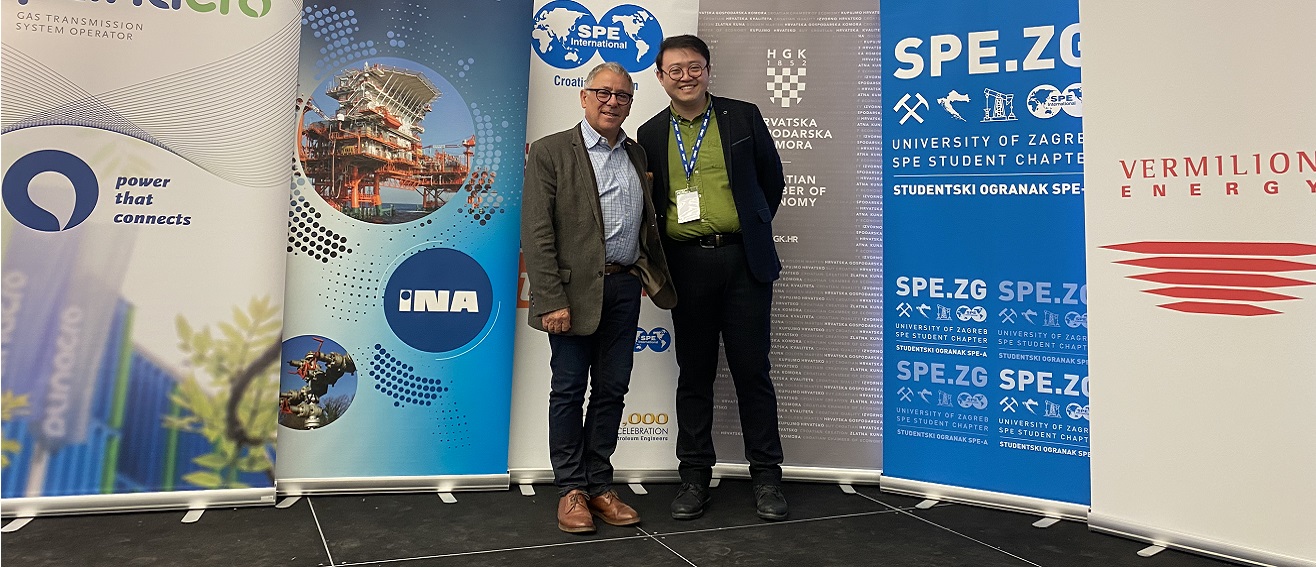 PhD student wins first place in 2020 Europe SPE Student Paper Contest
PhD student in LSBU's Chemical and Energy Division, Zhen Lu, received the award at the Student Energy Congress in Zagreb, Croatia
17 April 2020
Zhen Lu, student on LSBU's PhD Chemical Process and Energy Engineering course supervised by Dr Pedro Diaz and Dr Suela Kellici, has won first place in the 2020 Europe Student Paper Contest for his presentation on enhancing oil recovery using carbon quantum dots.
The Society of Petroleum Engineers (SPE) coordinates 14 regional student paper contests across the globe, at undergraduate, master's and PhD levels. Students compete against one another for the opportunity to advance to the International Student Paper Contest held during the Annual Technical Conference & Exhibition (ATCE).
The Europe regional was held as one part of the annual Student Energy Congress, held in Zagreb, Croatia. The congress focuses on discussing the problems in the oil and gas industry and possible innovations which can provide solutions. The program consisted of three days of lectures and panel discussions held by students and distinguished guests from Croatia and other countries, with the attendance of several key figures from the oil and gas industry and the Society of Petroleum Engineers.
In Zhen's talk, he presented a new opportunity for using carbon quantum dots (dots that apply properties of quantum physics) to enhance crude oil recovery. For his project, carbon quantum dots used were synthesised in the Nano2D Lab at LSBU, using a novel, green, rapid and continuous hydrothermal reaction system. The material was produced from an eco-friendly and cheap source - sugar.
Zhen was presented the award by SPE Regional Director for Europe, Jean-Marc Dumas, at the congress' closing ceremony.
Commenting on the award, Zhen said: "Showing the work of my colleagues and I to peers from industry and universities across Europe gave me a crucial opportunity to show the possibilities of limiting environmental pollution, reducing energy consumption and increasing efficiency when producing crude oil. Receiving the award has encouraged me to improve my methodology and continue to study in this field."