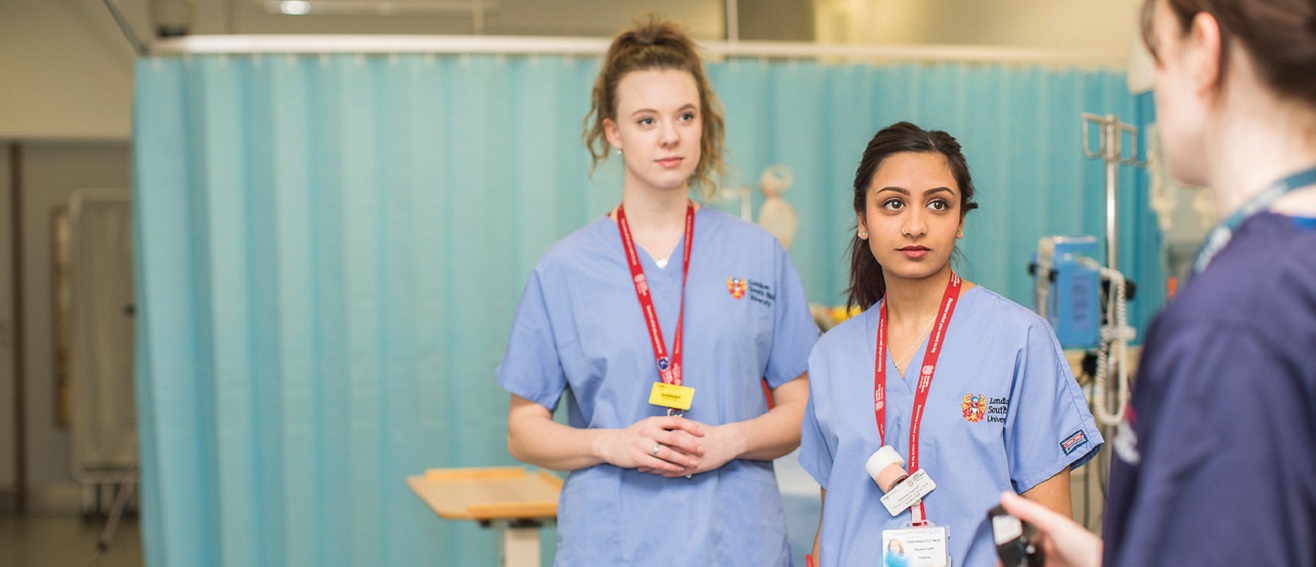 New £2million funding for specialist facilities to train Nursing students at LSBU Croydon
New £2million funding for specialist facilities to train Nursing students at LSBU Croydon
20 December 2021
The government has announced London South Bank University (LSBU) has been successful in a £2million funding bid for specialist facilities for health courses at its new LSBU Croydon campus. The Office for Students (OFS) £2million grant will be invested in specialist facilities for new Healthcare courses and will help support the growth in student numbers at LSBU Croydon to 1,300 by 2023 and 8,000 by 2030.
The £2million OFS grant will be used to fund new specialist health facilities at LSBU Croydon, including:
Two new state-of-the-art simulation suites to replicate clinical scenarios that would occur in an emergency room or critical care unit, for students to apply their knowledge and skills to respond when a patient's health status changes.
New specialist equipment for Mental Health nursing for state-of-the-art replica health facilities. The new facilities will include: replica counselling rooms, replica sensory rooms to practise therapy for people with dementia and replica seclusion rooms for students to practise supporting patients with emotional distress.
LSBU currently has 3,500 nursing, allied health and social work students, with many working in clinical placements at 60 NHS Trusts across London and the South East, including Guy's and St Thomas', Barts and Great Ormond Street.
Professor David Phoenix, LSBU Vice-Chancellor, said, "We currently train over 3500 nursing, allied health and social work students at LSBU. This new £2million funding will help us train more nurses and help the NHS to deal with rising demand for health and social care and the severe shortage of nurses across London and the South East."
The OFS announcement is available online: London South Bank University (LSBU) (UKPRN 10004078): £2,000,000. The funding will be invested in specialist facilities for healthcare and will directly support the capital needs of high-cost subjects of strategic importance (i.e. nursing and allied health professionals), which will help the government achieve its target of 50,000 more nurses by 2025. The bid is for specialist equipment and infrastructure required to enhance the learning experience of higher education students at LSBU Croydon by improving the quality of their learning and teaching facilities.
The new LSBU Croydon campus currently includes:
State-of-the-art simulation space to replicate hospital wards, emergency rooms and critical care areas fitted with streaming facilities
An 18 bed replica ward with streaming facilities to enable students to learn the latest clinical skills
A Teaching clinic for Chiropractic students with nine treatment spaces and a large rehabilitation area to treat members of public.