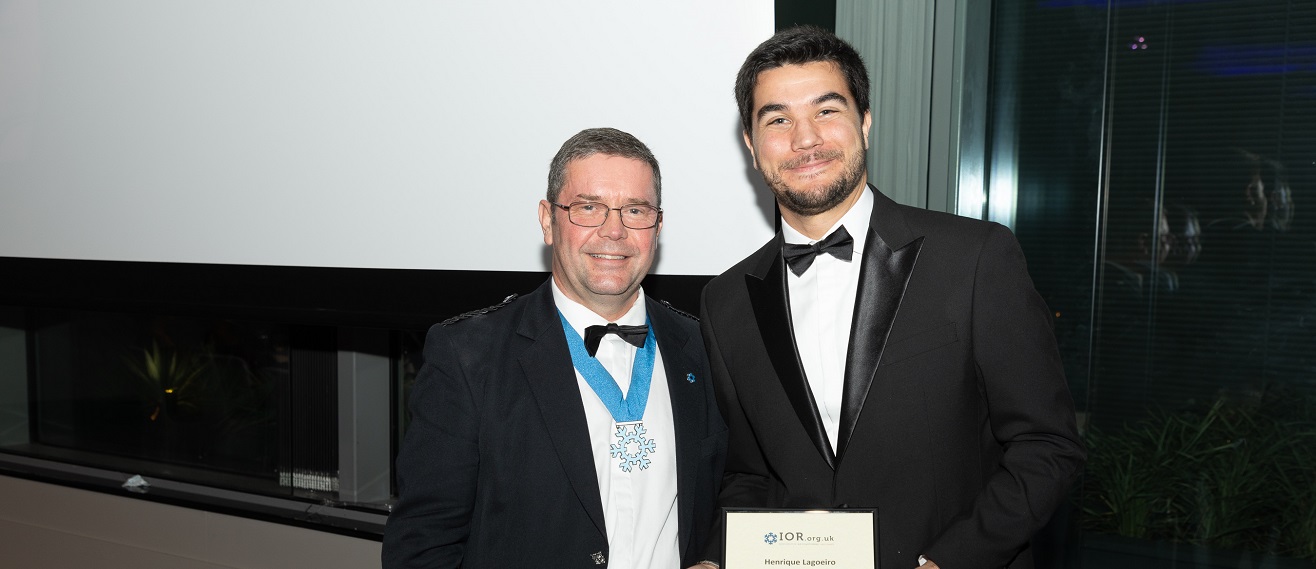 National award win for LSBU Engineering research
06 March 2023
London South Bank University (LSBU) Research Fellow, Dr Henrique Lagoeiro has been awarded the Institute of Refrigeration's Ted Perry Award for Student Research, for his PhD research on decarbonising heating and cooling in the London Underground. The national Award is designed to encourage and promote research by students related to refrigeration and air conditioning. It highlights future leading thinkers currently working at undergraduate or post graduate level.
Henrique's applied practical PhD project investigated the potential benefits associated with the revolutionary Bunhill 2 Energy Centre. This is a first-of-its-kind scheme that utilises waste heat from the London Underground to supply low-carbon heat to homes in Islington in a cost-effective manner, whilst also being able to provide cooling to the tunnels at periods of extreme heat.
His work was described by the judges as "original with high potential impact", and something that could be "rolled out worldwide and adapted to different applications from data centre cooling to district heating".
LSBU has been educating professional engineers for more than 125 years. That history lays a rock-solid foundation for today's LSBU School of Engineering, where amazing facilities, academic excellence and cutting edge research combine to create an exciting, dynamic environment.