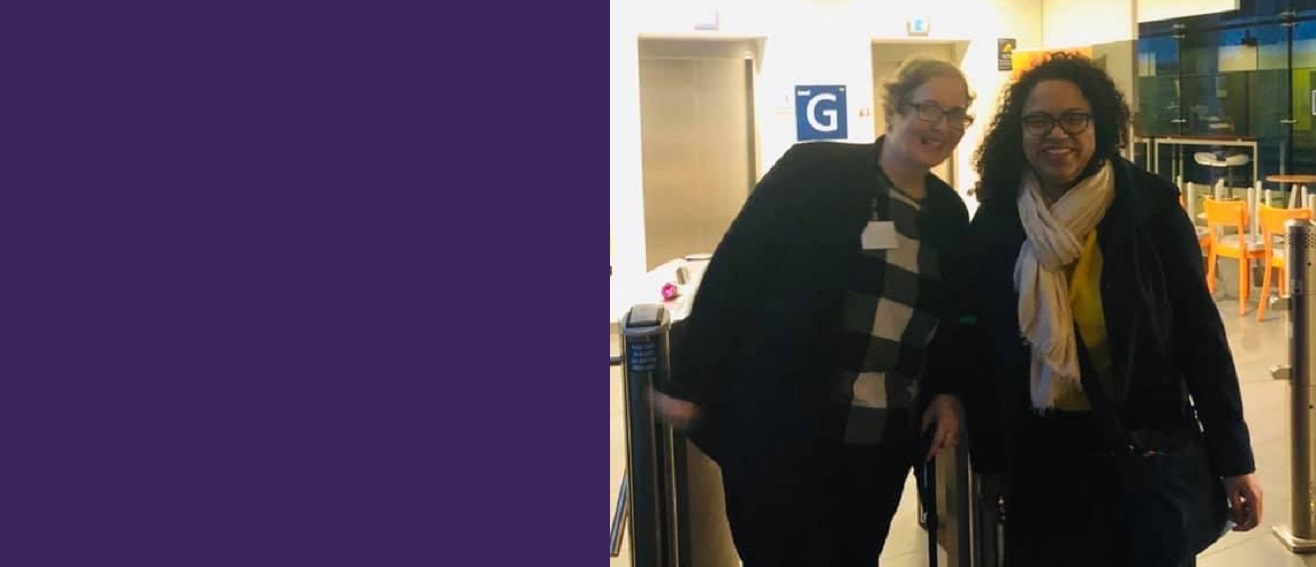 LSBU students win national law competition
The students, Karen Doyle and Antonia Bright, won a prestigious Client Interviewing competition for delivering effective legal advice to clients
18 October 2020
Two London South Bank University (LSBU) law students, Karen Doyle and Antonia Bright, have won a prestigious Client Interviewing competition for delivering effective legal advice to clients. The competition is run by a committee of academics from law schools in England and Wales, headed up by its President, Sir Geoffrey Bindman QC.
Karen and Antonia managed to fend off competition from 12 regional teams of two in the national final to win and earn the right to go on and compete in the international round next year. It is the first time that any law students from LSBU have won this competition.
The Client Interviewing Competition is open to law students with prizes awarded by the Law Society of England & Wales. It is part of the International Client Consultation Competition.
The competition takes place every year, to encourage the promotion and development of skills involved with client interviewing and counselling in an educational context. Its prime aim is to promote the development of lawyers' soft skills and to enable law students to practise them at a high level.
This year's Client Interviewing competition consisted of multiple rounds, starting with a regional stage, building up to a national final, culminating in an International Client Consultation competition to be held in April 2021.
Karen and Antonia are studying part-time on LSBU's Graduate Diploma in Law with LLM, two-year law conversion course.
Karen Doyle, said: "Taking part in this competition was a really interesting, engaging and challenging experience and we learned a lot from it. In law, the skills of engaging, winning the trust of a client and ascertaining relevant facts are critical, but are often taught less " the letter of the law. This competition is a great way to develop those skills and we'd definitely encourage LSBU law students to get involved in the 2021 national competition.''
Paul Wynell-Sutherland, Senior Law Lecturer and Director of Mooting & Competition at LSBU, said: "It's a fantastic achievement by Karen and Antonia. They acquitted themselves with integrity, professionalism and are a credit to themselves and to LSBU Law.
"The judging panel praised their calm delivery, patience and empathy during the client interview. I am thoroughly looking forward to seeing these two compete in the international final next year. This is yet another example of how LSBU is providing a personalized and practical education that sets graduates up for successful careers and prepares them to hit the ground running."
Read more about law conversion courses at LSBU.