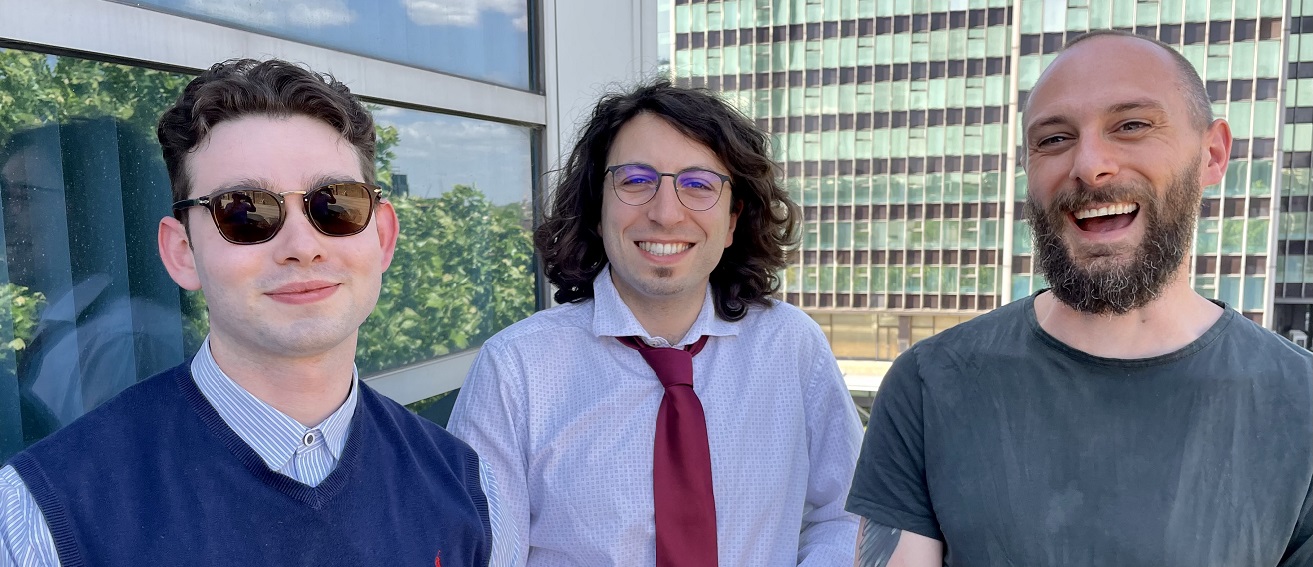 LSBU students shine at Design Innovation in Plastic Awards
01 July 2022
Three London South Bank University (LSBU) Product Design students have been recognised for their work at the Design Innovation in Plastics Awards. All three students received 'highly commended' awards at the ceremony on Friday [1st July].
The Design Innovation in Plastics is the longest running plastics design award in Europe and is an opportunity for design students to showcase their creativity and design. This year students were challenged with designing innovative products for use in the healthcare sector. The products had to be cost competitive and have the benefit of being multiuse or at least have the potential to be re-purposed as well as being recyclable.
Third year student, Dimitri McGrath-Karvelis was recognised for 'Anap', his design of a double capacity inhaler which combines both the preventer and reliver medications. It fits in a twist-and-carry device which can fit in your pocket.
Fellow third year student, Daniel Warren, received the award after creating 'Curta+' a new way to assess and test burns by using thermography scanning to assess burn depth and severity and recommend the best patient care.
And fourth year student Daniele Di Paolo was also highly commended after creating Cirrus, a device which enhances breathing exercises to help reduce stress and anxiety.
Dimitri McGrath-Karvelis said: "It was a fantastic event and just to be nominated was a real honour. Both peers and staff at LSBU have been instrumental in us being nominated for the award and being able to take an idea to a functioning product."
Robin Jones, Associate Professor, Division of Mechanical Engineering and Design at LSBU, said: "To have three students nominated out of six at the awards is incredible and speaks volumes of the Engineering School here at LSBU. To see them all be highly commended for their work was fantastic and all three should be immensely proud of what they've achieved."
Chairman of judges, Richard Brown, said: "The three highly commended students interpreted the brief well, researching their chosen subjects fully to deliver a solution which tackled a specific need in each case. It's always a challenge for the judges to separate the entries when there are such fine margins between all the finalists.
"With this year's quality of products and standard of presentations being so high, it's clear these three have great futures ahead of them in the world of product design."
To find out more about the products created by LSBU students follow @productofsouthbank on Instagram.