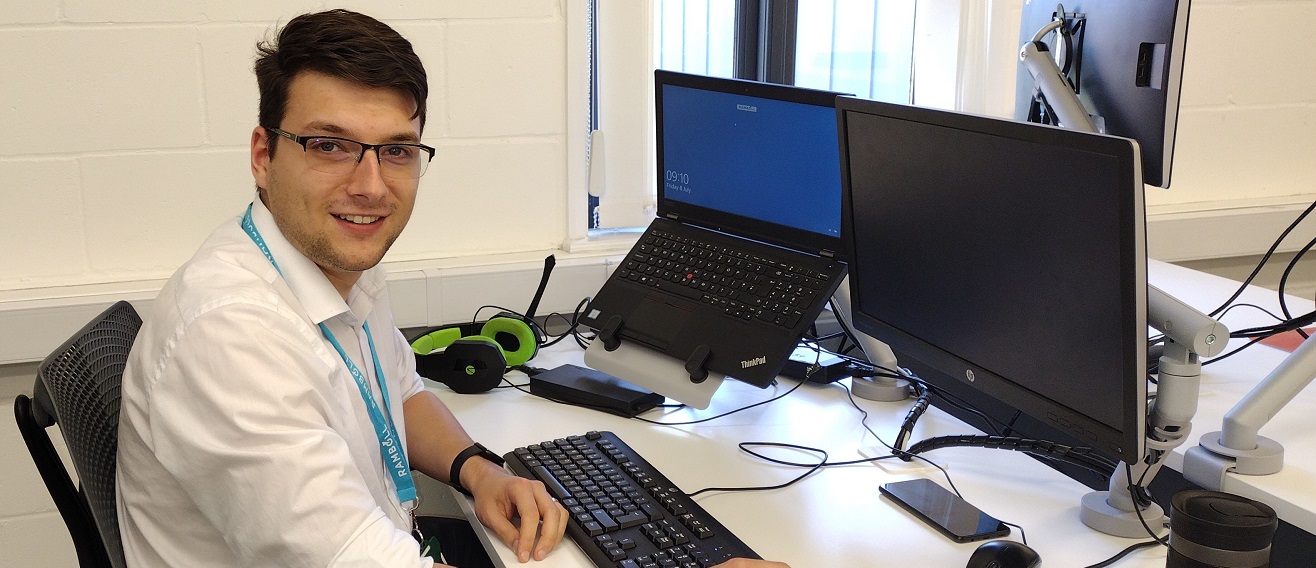 LSBU student wins national award for outstanding engineering talent
11 July 2022
An Engineering student from London South Bank University (LSBU), Callum Lecarpentier, has been recognised for his 'exceptional performance' by the Institution of Engineering and Technology (IET) in their annual awards.
Callum won the IET Prize for his exceptional performance and achieved the highest overall mark in the UK of 89% in his Electrical Engineering and Power Electronics degree. The IET Award announcement said, 'Mr. Callum Lecarpentier is an outstanding student who has demonstrated excellent achievement across all aspects of his course at LSBU. He exemplifies our academic strategy of excellence and he is highly recommended as well as extremely deserving of this award.'
Callum joined LSBU as a student in September 2018, sponsored by his employer Ramboll and is graduating in July 2022. The IET Prize is awarded annually to outstanding students who are completing a course of study accredited by the IET and who have shown distinction in their course leading to the award of a first degree. Callum will receive a certificate and two years free student membership of the IET for his award win.
Callum Lecarpentier, LSBU Electrical Engineering and Power Electronics student, said, "I'm thrilled and honoured to have won this national Engineering award for my work as a LSBU Electrical Engineering and Power Electronics student. I am looking forward to using the skills and knowledge I've learnt studying Engineering at LSBU in my career in electrical engineering with some of the learned knowledge already being applicable."
Professor Asa Barber, Dean of LSBU's School of Engineering, said: "I'm delighted that Callum's exceptional work on his Electrical Engineering and Power Electronics course has led to him being presented with this prestigious national award. Callum's brilliant win is a great example of LSBU students competing with the best in the world. This award continues the LSBU School of Engineering's record of student success as they learn the advanced skills that puts them at the front of the queue for highly skilled careers."