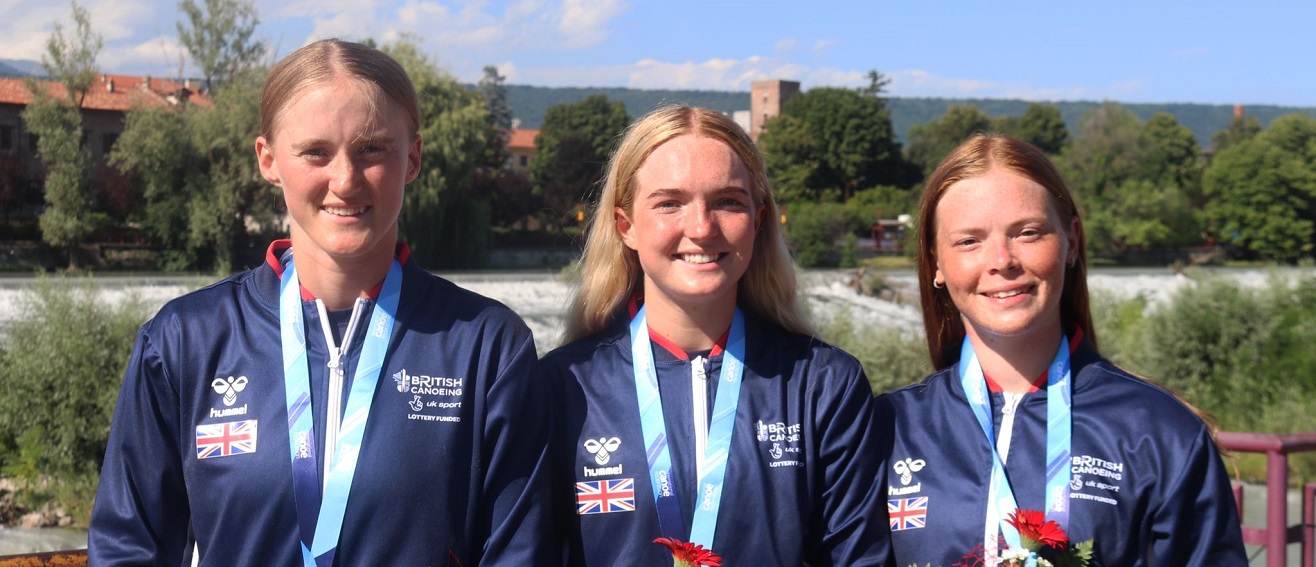 LSBU student Ellis Miller wins Bronze at the World Canoe Slalom Championships
03 August 2022
London South Bank University (LSBU) student, Ellis Miller, won a bronze medal for Great Britain at the Under 23 ICF World Canoe Slalom World Championship in Ivrea, Italy.
Current second year Sports Science student Ellis is about to enter her third year of study at LSBU and has been supported through the LSBU Active Sports Scholarship programme where she has had access to financial support contributing towards sports equipment, kit, competition entry and competition travel.
LSBU Active has also provided Ellis with a personal liaison officer who has been the link between Ellis and the academic division assisting in balancing her sporting and academic commitments. They have supported Ellis in her training commitments by offering free access to the sports facilities including fitness suite and free weights training area. This has enabled Ellis to compete at the highest level whilst staying on track and focussed on her studies finding the balance between her sports and academic commitments.
Ellis is a member of the Great Britain U23 World and European Championship Canoe Slalom team. She's currently on course to compete at the LA Olympics in 2028.
Ellis comments: "Having the opportunity to represent my country is always an immensely proud moment but to medal at the recent World Championships was just incredible.
"Having to balance my studies and training is never simple. My time is currently split between training at the Lee Valley and spending time on campus, but LSBU has made the process so much simpler through the Sports Scholarship Programme."
Applications are still open for our 22/23 LSBU Active's Sports Scholarship Programme. If you think this is something for which you think you may be eligible, then don't hesitate to complete and return application which can be found here.