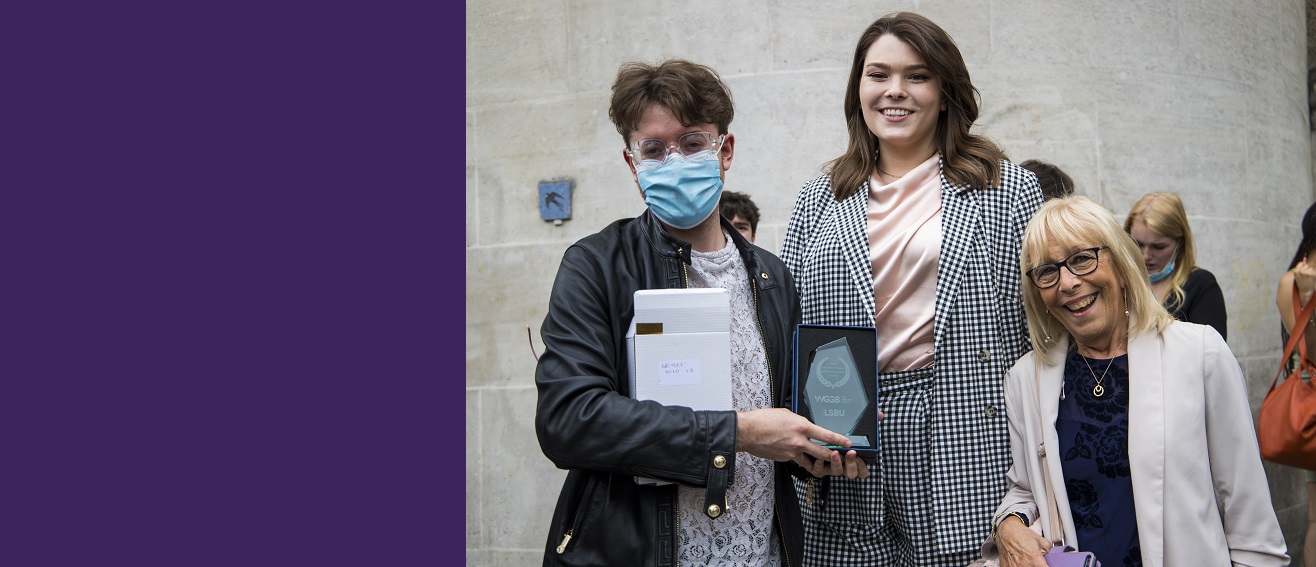 LSBU Screen Student Films at the BFI Southbank
05 July 2021
LSBU Film Practice students have attended their final year screening. Students had the opportunity to see their final major films screen at the British Film Institute (BFI).
After a challenging year this was a fantastic privilege for our students to attend the ceremony and view their work at the largest BFI screen, NFT1.
There were three programme screenings of the student films followed by industry guests presenting well-deserved awards to our students.
---
The BFI Network Best Film Award 2021
Presented by James Weddup. James is Senior Manager, Operations, Partners and Projects at the BFI and he will present the Best Film Award, sponsored by BFI Network.
Winner: Michèl
Runner up: Aubade
The Writers' Guild of Great Britain Best Screenwriting Award 2021
Presented by Tom Williams.
Winner: Nailing of an older Woman - - Solomon Watkins
Runner up: Party Drifters – Nathan Bates
The Procam Take 2 Best Cinematography Award 2021
Presented by Saul Gittens, Head of Training and Development.
Winner: Sew Me - Justina Trapokaite
Runner up: Sub Rosa - Alfie Lang
The Halo Best Editing 2021 Award
Presented by Stefania Marangoni, MA Editing and Post Production tutor on behalf of David Turner Head of Film at Halo and or Katherine Jamieson, Senior Colourist.
Winner: Aubade - Iona Prior
Runner up: Luzinette - Theodora Mototolea
The Scoop Films Best Directing 2021 Award
Presented by Michael Mueller.
Winner: Luzinette Carla Di Bonito
Runner up: Black: The Marvellous Detective - Marcin Sehn
The Edinburgh TV Festival Best Dissertation 2021
Presented by Sarah Vignoles. Sarah is the Talent Schemes Director at The Edinburgh TV Festival and will present the award for best dissertation
Winner: Zaine Kellman
The ACI Best Alumni Film 2021
Presented by Jenny Owen.
Winner: BPD Three Words Seb Black
Runner up: Bad Habits – Cat Lister
---
Lucy Brown, Head of Division for Film, Associate Professor, School of Arts and Creative Industries at LSBU, said: "We are so proud of our students. The films explored a wide range of themes and stories and our illustrious industry guests were blown away by our talented graduate filmmakers. This is quite a feat and particularly impressive given the difficult circumstances of the pandemic."