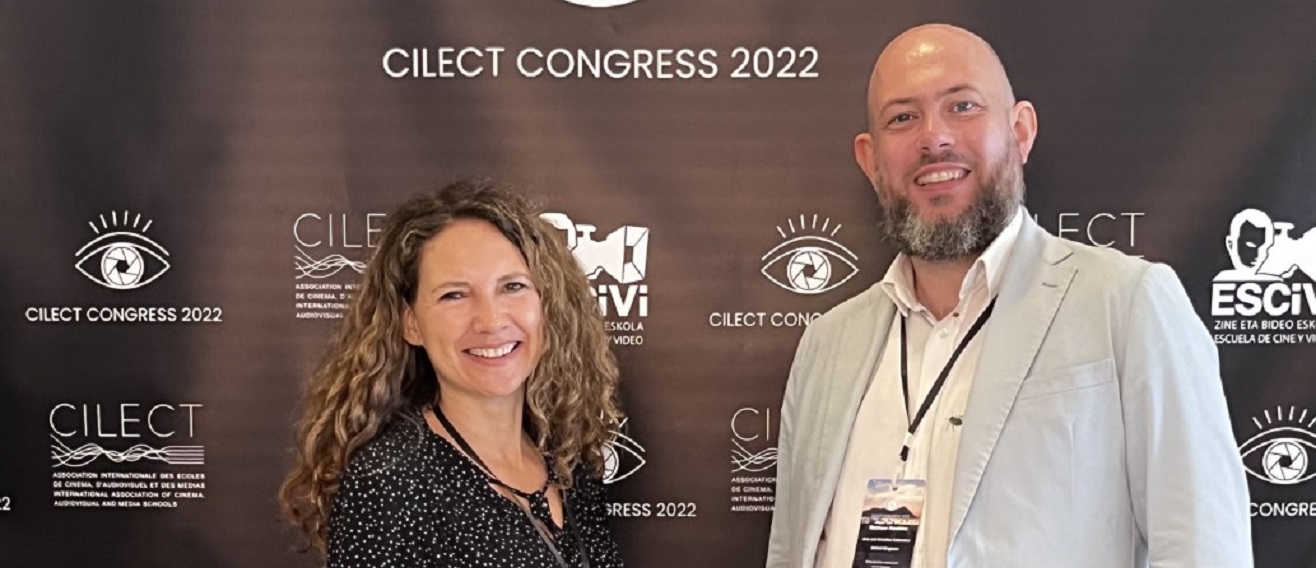 LSBU recognised as world leaders in Film and Television Education
19 October 2022
London South Bank University (LSBU) are new full members of the prestigious the International Association of Film and Television Schools (Centre International de Liaison des Ecoles de Cinéma et de Télévision—CILECT), a global organisation of top-tier film schools dedicated to developing and maintaining the highest possible standards in screen education.
CILECT has 183 audio-visual member schools, from 66 countries, across six continents. Membership of CILECT offers LSBU staff and students' opportunities to collaborate and exchange ideas and means our student films are eligible for the Student Academy Awards (the Oscars).
CILECT was founded in 1955 at the Cannes Film Festival, France, and is the only organisation of its kind and supports creativity, diversity, cross-cultural thinking and sustainable development. This year's CILECT congress was held at ESCiVI in San Sebastian, Spain and explored the theme of Teaching Audiovisual Media – Challenges and Chances. Some of the members in attendance included Stanford University, University of Southern California (USC), Chapman University, NFTS, FAMU, University of Sao Paulo, RMIT, Toronto Metropolitan University (formerly Ryerson) and La Fémis.
Associate Professor Lucy Brown, LSBU's Head of the Film Division in the School of Arts and Creative Industries said, "It's an incredible achievement for LSBU, staff and students to become members of CILECT. It is notoriously competitive to be accepted as a member and thrilling to be recognised as world-class leaders delivering the highest standards in filmmaking and television teaching. It's a remarkable testament to the hard work of our students and team of academics, practitioners and technicians to reach this incredible milestone. We are very excited about working with member institutions from around the world to enhance film education, research, and training."
Film and Television courses at LSBU are also accredited by ScreenSkills Select, members of NAHEMI (National Association for Higher Education in the Moving Image), British Film Editors, and BAFTA Albert and educational partners with the BFI (British Film Institute) and Edinburgh Television Festival.