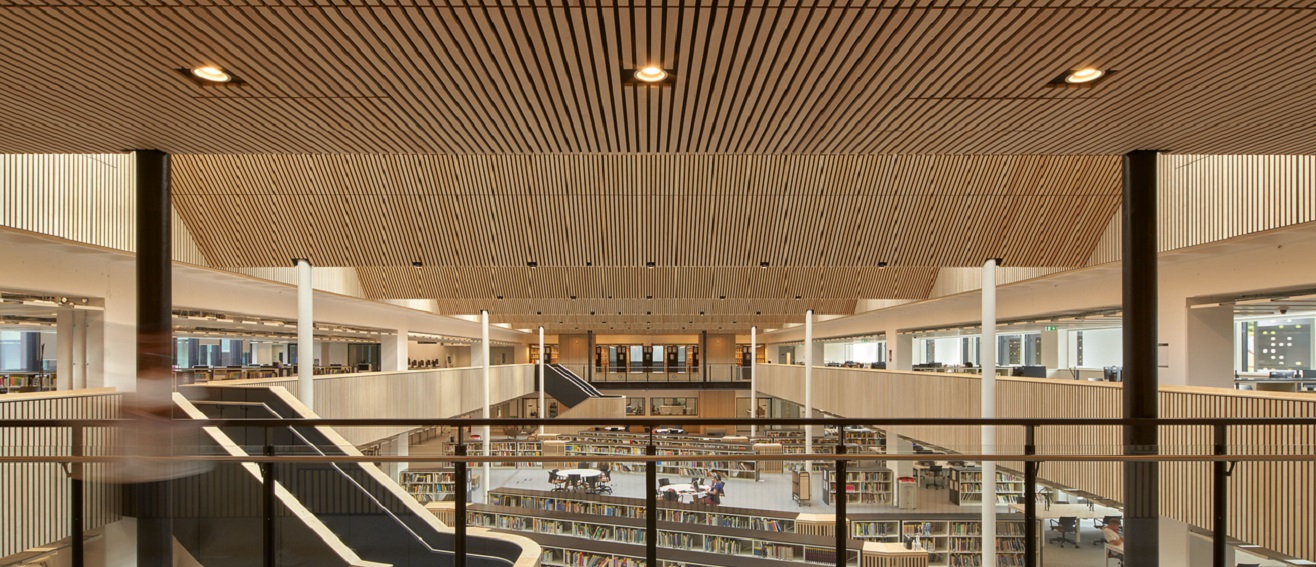 LSBU Hub recognised at leading architectural awards
05 April 2023
London South Bank University's (LSBU) Hub building has been awarded the Higher Education and Campus award at the Architects' Journal Retrofit Awards.
The Architects' Journal Retrofit Awards recognise and celebrate the design expertise behind the vital renewal and repurposing of existing buildings, setting a precedent for ways to slash the industry's carbon footprint in the process.
The LSBU Hub is the university's largest building on its Elephant and Castle campus and was opened in the summer of 2022 following extensive renovation work, led by Architectural firm, WilkinsonEyre.
The transformed space is now a state-of-the-art hub for collaborative learning and engagement for everyone in the LSBU community, comprising of learning, sports, and catering facilities. The existing structure of the original building was largely retained, rather than demolished, significantly reducing the building's carbon emissions.
Rychard Scrase-Field, Group Director of Estates and Academic Environment at LSBU, said,
"The LSBU Hub is now at the centre of student life here at LSBU and to see the building recognised at the illustrious Architects' Journal Awards is of no surprise to both staff and students at the university.
"We have seen first-hand how the state-of-the-art building has transformed the learning environment on campus since opening last year and are proud to see the building awarded at this year's Architects' Journal Awards. The LSBU Hub is another example of the first-class facilities that our students use to learn the advanced skills they need to build successful careers."