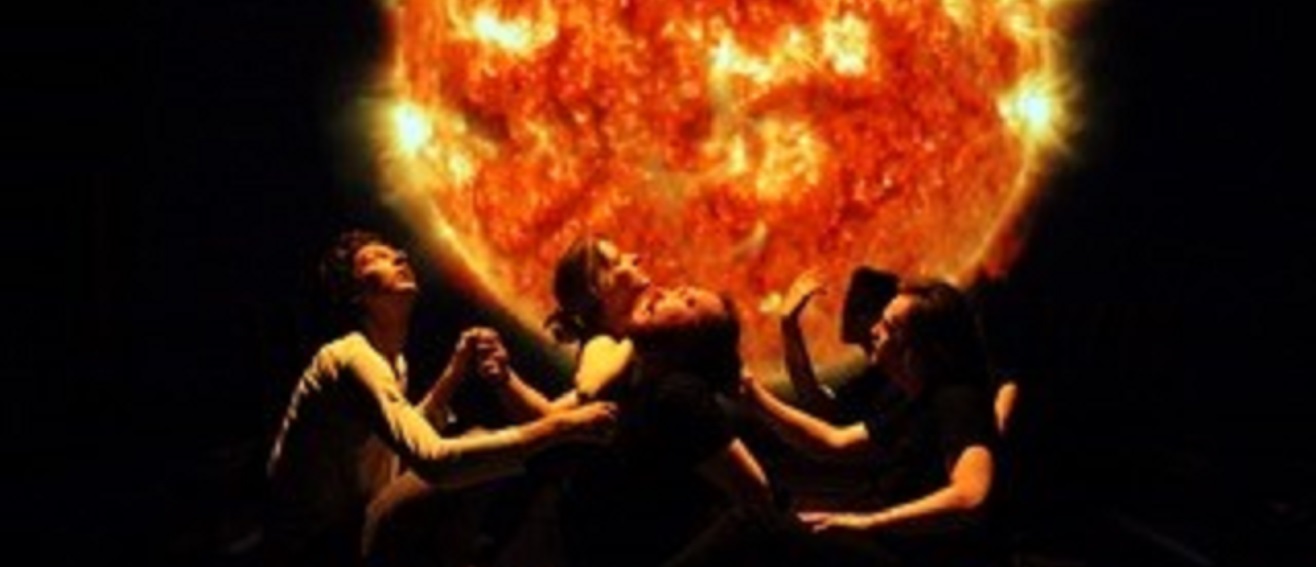 LSBU graduates star at Out of the Blue Festival
21 September 2022
London South Bank University (LSBU) graduates were rewarded with rapturous applause as the curtain closed on the Out of the Blue Festival. The festival took place over four days at the Blue Elephant Theatre in Camberwell and took the audience on a journey of quirky, poignant, and odd performances.
All the short plays were produced by recent LSBU Arts and Creative Industries graduates and formed part of their final showcases. Opening the festival was Britney's Peers, a daring play full of music, dance and silliness, think Ibsen's A Doll's House, with a noughties teen-movie makeover.
Martha Fillery, who starred in Britney's Peers and studied at LSBU, said: ""The Free Britney movement was the original inspiration for the play, and we spent the last nine months developing it from there. We wanted the piece to tackle difficult subjects but also portray them in a colourful, darkly comedic, silly and sometimes confronting way. We wanted the audience to laugh but also think about deeper societal issues.
"Alongside staring in Britney's Peers I've also been producing the festival with South Bank Collective. It's been a great opportunity to gain really valuable experience and has been incredibly rewarding to see the final results."
Also at the festival was The Sisyphus Complex, which looked at the relationship between the myth of Sisyphus and our desire to live in the present moment. It featured a mix of the philosophy of Albert Camus, the Japanese dance of Butoh, the poetry of T.S Eliot, the teachings of Anne Bogart and the aesthetics of Walter Benjamin and Roland Barthes.
And the Sordid Circus invited the audience backstage to the summer of 1986 to E.M Wallace's Sordid Circus to gain an insight into the private lives of the performers. Viewers gasped at the sacrifices they made and wondered, was it all really worth it?
Initiated by Alex Deacon, himself an LSBU School of Arts and Creative Industries graduate, the festival offered graduating students their first professional engagement and an opportunity to showcase and promote their work. Many members of the cast took on their first technical roles since graduating, playing key roles in organising the festival.
Jon Lee, Senior Lecturer for Acting and Performance at LSBU, said: "The festival has been a great opportunity to showcase the brilliant work of LSBU Arts and Creative Industries students to the general public. It's been fantastic to see the original mix of performances on stage and to see the public's reaction."