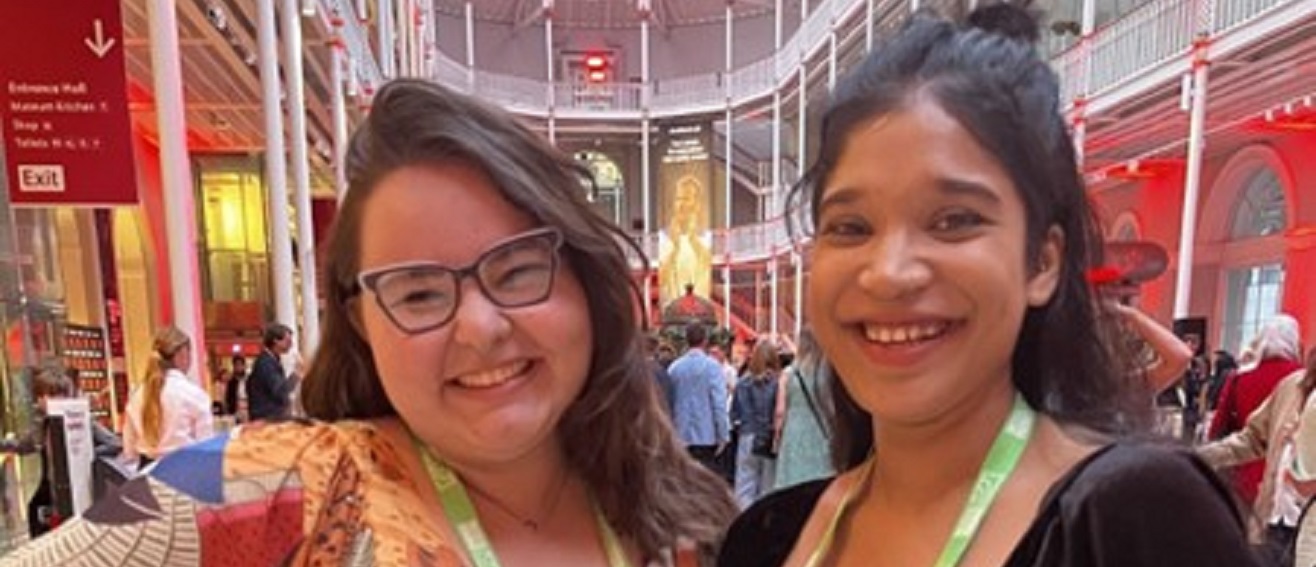 LSBU Graduates Chosen for Competitive Edinburgh TV Festival
17 October 2023
LSBU students Tarin Uddin and Ingrid Dutra Filhagosa have been selected for this year's Edinburgh Television Festival Network Talent Scheme run by the Television Foundation. The highly prestigious Network scheme identifies and nurtures the next generation of TV talent.
Tarin and Ingrid attended the festival in August and participated in sessions and masterclasses led by influential figures in the media industry. These experiences were carefully designed to acquaint them with all facets of the television industry, laying a strong foundation for their post-graduation careers.
Additionally, the students have been matched with mentors and will become part of the festival's job pool, enabling them to connect with entry-level job opportunities.
Only 50 people were chosen for the competitive scheme from 1000s of applicants. Tarin and Ingrid were both involved in making a live TV show as part of the scheme with famous faces such as documentary maker Louis Theroux, TV presenter and wheelchair basketball player Ade Adepitan MBE and comedian Rosie Jones.
Tarin reflected on her experience as part of the Network Talent Scheme saying "I am grateful for the experience, and I will never give up until I am an example to those young women like me that dream of being part of the next generation of storytellers in TV and film."
Tarin has now started a new job as a Grade Assistant at Coffee and TV, an award-winning creative studio.
Professor Lucy Brown, Head of Film in the School of Arts and Creative Industries at LSBU, said "The Edinburgh TV Festival and The Network scheme are a tremendous opportunity for our students. It offers them the chance to engage with the industry, fostering networking opportunities and the development of practical skills. Programmes like The Network are instrumental in ensuring that we continue to supply the industry with the next generation of talented individuals."
Sarah Vignoles, Talent Schemes Director for The TV Foundation, commended the remarkably high quality of candidates from LSBU, affirming that these students have promising careers ahead of them.