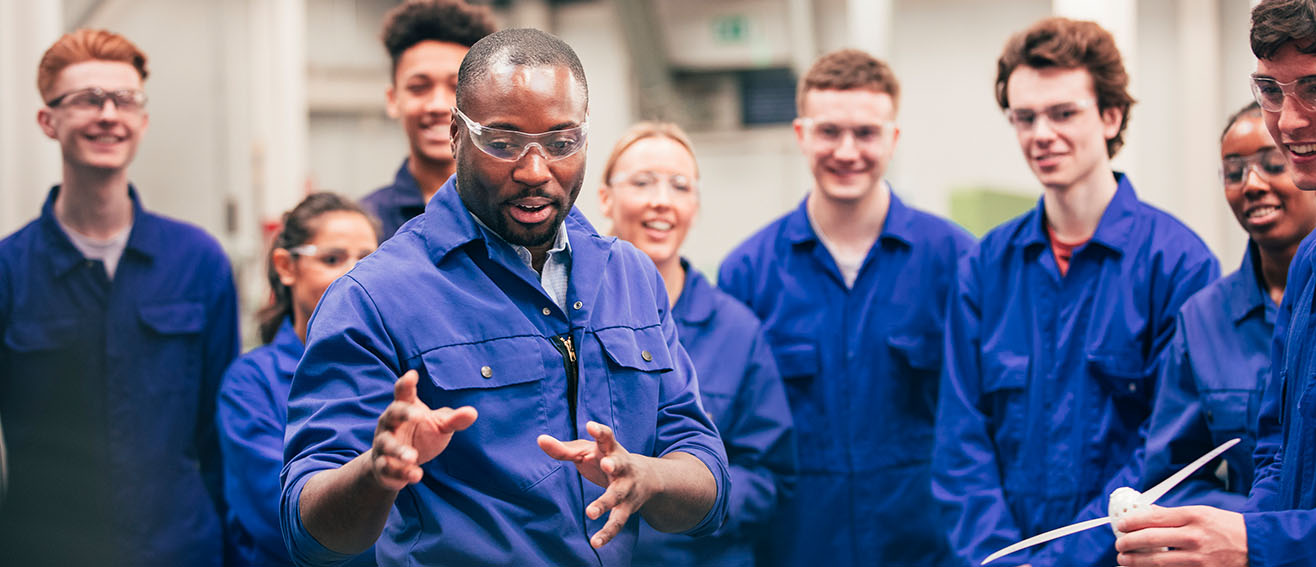 LSBU first UK university to become member of cross-industry construction apprenticeship task force
As a result of this new membership, apprentices studying at LSBU now stand to benefit from greater opportunity to network, build relationships and find employment
LSBU first UK university to become member of cross-industry construction apprenticeship task force
04 October 2019
LSBU is the first UK university to be invited to become a member of the Cross-industry Construction Apprenticeship Task Force (CCATF) this Autumn.
The CCATF is a cross-industry initiative designed to increase employer engagement in apprenticeship training. The group's role is to work with employers, providers and stakeholders in the industry to develop new standards to better promote the benefit and wider take-up of apprenticeships.
As a result of this new membership, apprentices studying at LSBU now stand to benefit from greater opportunity to network, build relationships and find employment with other CCATF members in the construction industry.
LSBU currently trains around 70 per cent of building services engineers for the construction sector. The University is also one of the leading UK universities pioneering the model of apprenticeship learning, with 1,000 apprentices currently enrolled on degree courses across a range of subjects, including UK firsts in architecture, construction skills, digital marketing and chartered town planning.
LSBU's membership of the CCATF is continuous and ongoing and requires the University to attend CCATF membership meetings three times a year as well as participate in an annual summer conference. Membership of CCATF is voluntary.
Professor David Phoenix, LSBU Vice-Chancellor, said: "The apprenticeship offering at LSBU continues to expand since the opening last year of our dedicated professional and technical training hub, the Passmore Centre.
"In June we became the first university to launch a fully Chartered Town Planner Apprenticeship, adding to our wide range of existing apprenticeships in construction and the built environment, which includes being the only university to offer Level 6 in Architecture.
"Our new membership of the CCATF will build upon this, by helping to ensure that our apprenticeships remain in line with the latest employer practice."
Martyn Price MBE, Chairman of CCATF, said: "The Cross-industry Construction Apprenticeship Task Force strives to be an inclusive organisation. It has, at its core, a strong community of like-minded organisations aspiring to improve the skills landscape in construction.
"The addition of LSBU, being the first university to join our group, is a positive reflection on both the forward thinking and innovative approach the University is taking, as well as the appeal of working closely with the CCATF and its members to achieve positive outcomes in relation to apprenticeships and skills.
"We are excited to be working with LSBU, supporting them in their efforts to provide better trained and qualified individuals for the sector and we're looking forward to a long and progressive partnership."