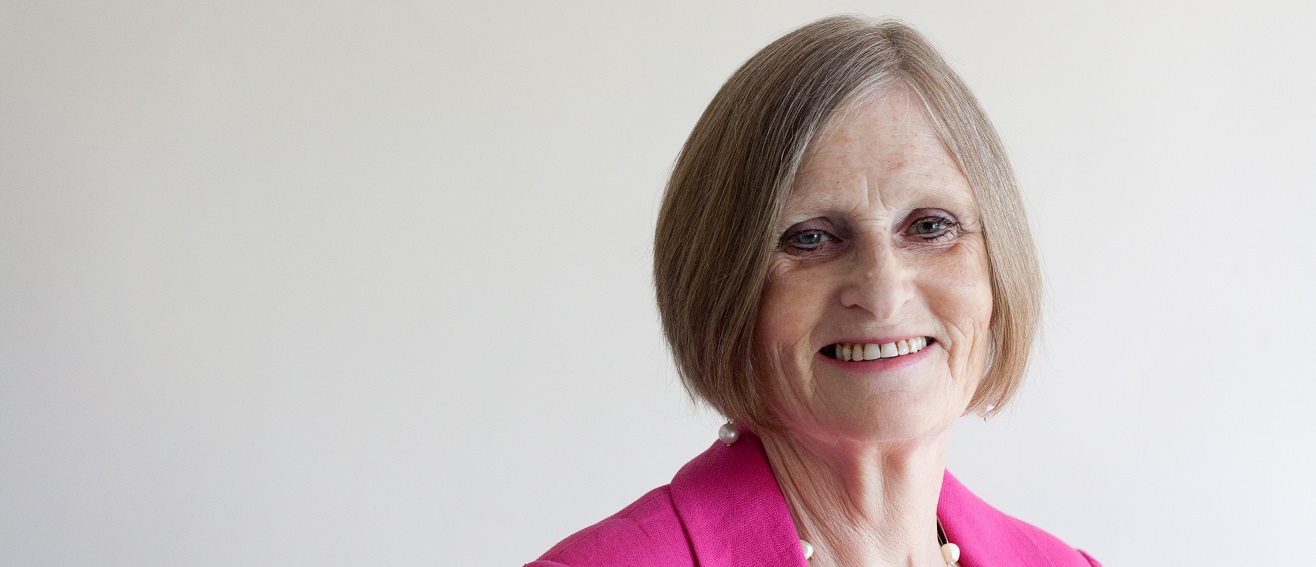 LSBU champion of women in engineering recognised by Queen
16 June 2021
Bridget Shield, Emeritus Professor of Acoustics at LSBU has become an MBE in the Queen's Birthday Honours for her "services to Acoustic Science and to inclusion in Science and Engineering." The MBE recognises the influence Professor Shield has made through her research, in lobbying and work with government departments, particularly the Department for Education, in writing and maintaining building regulations and guidance concerning the acoustic design of schools.
Throughout her career Professor Shield has staked a claim in her pioneering work and encouraged women into science and engineering, building a path for the next generation. The first woman to become president of the UK professional body, The Institute of Acoustics (IOA), Professor Shield championed women in the industry, which led to a fundamental culture change. She was one of just a few women members when she joined the IOA, later becoming its first female Council member, first female Fellow, and first female Honorary Fellow. The importance of her representation is visible today, with women now representing almost a third of the IOA Council.
Professor Shield, who retired from LSBU in 2014 after almost 30 years' teaching at the School of the Built Environment and Architecture, co-founded the Women in Engineering Centre at the University and was course director of the MSc in Environmental and Architectural Acoustics for many years. Her research interests at LSBU included railway noise, concert hall acoustics, and hospital noise and acoustics. Her major research activity for 20 years, in collaboration with the Institute of Education, focused on the effects of noise and poor acoustics on children and teachers in primary and secondary schools.
Professor George Ofori, Dean of the School of the Built Environment and Architecture at LSBU, said: "We are immensely proud of the role Professor Shield has played in encouraging more women to consider studying science and engineering throughout her career and her outstanding contribution to Acoustic Science."
Professor Shield recalls being notified by email that she had received an MBE, "I thought it was a scam, my reaction was one of complete surprise! I'm honoured to be recognised as a role model for women, having shown them that it is possible to forge a successful career and have a family. I've had the pleasure of working with many female students at LSBU who have gone on to brilliant careers."
"I'm genuinely thrilled to see how the number of women in the IOA has increased since I became a member; I used to go to conferences and look around to discover I was the only woman in attendance. Not only are women members now far more numerous, but they take a very active role at the IOA, including chairing committees and playing a leading role in STEM activities."
Professor Shield takes an active role in increasing public understanding of science and her outreach activities have included setting up a large exhibition on the acoustics of the Royal Festival Hall. As a Visiting Professor at Brunel University, she updated her influential 2006 report on the social and economic costs of hearing loss in Europe, which was published in 2019.
Her work has attracted major national and international accolades. She was elected as an Honorary Fellow of the IOA in 2007 and awarded the Institute's RWB Stephens Medal in 2011. The same year, she received the UK Noise Abatement Society's Lifetime Achievement Award. Professor Shield was awarded a Fellowship from the Acoustical Society of America in 2014.