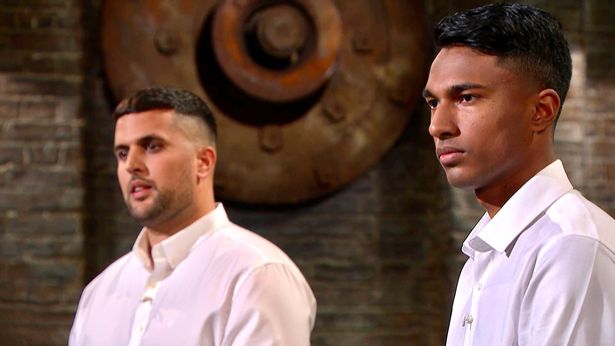 LSBU Alumnus Aaron Branch appears on Dragons' Den
24 January 2022
Aaron Branch, LSBU alumnus and entrepreneur, recently appeared on Dragons' Den with fellow tech entrepreneur, Zak Lloyd to pitch their new venture, Delivrme.
Delivrme is an app that allows you to get anything and everything – from medicines to iPads – delivered straight to your front door. Zak first got the idea in 2018 and in 2021 Aaron became its first investor. The duo launched their first round of crowdfunding the same year, aiming to get £150,000; a target they hit in just four days.
When entering the Den, they asked the dragons for a £50,000 investment for a 8% stake in their company. Although impressed with the business, the Dragons felt that they needed a lot more money than they were asking for to get it off the ground.
"I've done live events in front of 2,000 people but I hadn't felt as nervous as I did going into the Den," Aaron said.
"The Dragons were genuinely interested in everything we had to say and the questions they asked were really high quality. The criticism came but we really welcomed it because we're so young as a business and we want to learn all the holes and flaws".
"In the moment where they all said no, we actually felt really empowered because we had just been mentored for one and a half hours by five of the most successful business people in this country."
The pair have since secured £650,000 in 24 hours through crowdfunding and the pledges are rising. Starting with Birmingham, their aim is to roll out the service to Manchester, Cardiff, Glasgow and London this year.
Delivrme isn't Aaron's only entrepreneurial venture. In 2017/18, LSBU's Student Enterprise team supported him to grow his business Social Agendas, a social media and digital marketing agency.
Aaron accessed support from LSBU's entrepreneurial network of mentors, attended workshops on business essentials and used facilities within the Clarence Centre for Enterprise and Innovation to host client meetings. He often returns to LSBU to share his expertise and experience with budding student and graduate entrepreneurs.
Read more about Aaron's journey with Social Agendas.