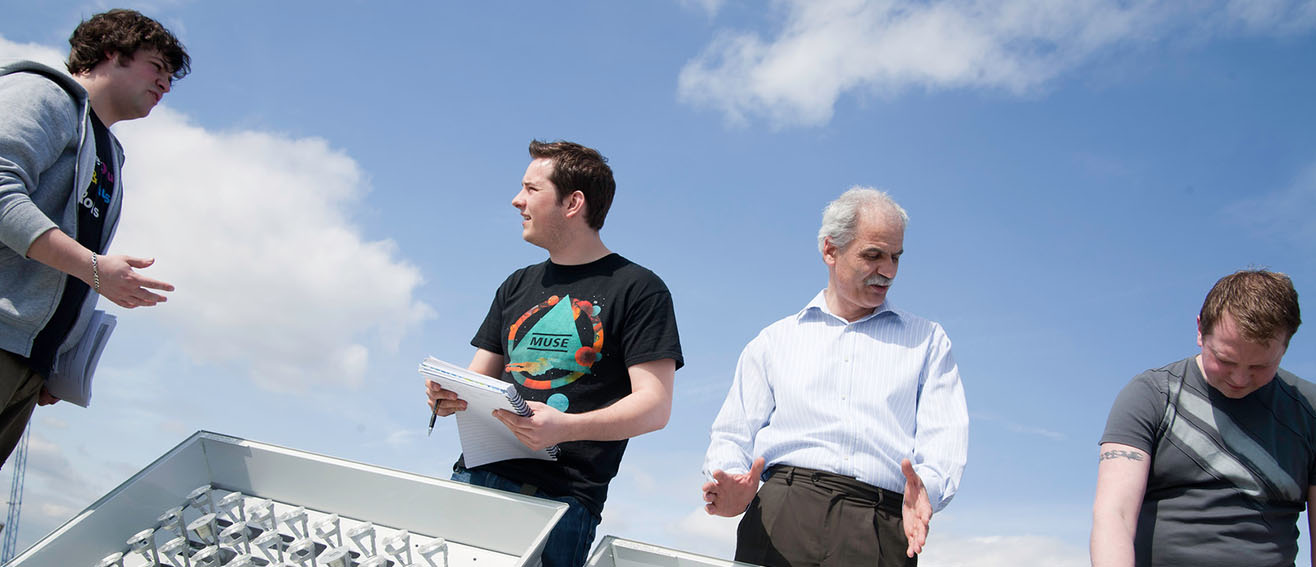 How gay men have overcome the challenges of living in rural communities in England and Ireland
How gay men have overcome the challenges of living in rural communities in England and Ireland
28 February 2021
Gay men have faced and overcome significant challenges and prejudice while attempting to integrate socially with their local rural communities, as openly 'out', says new research by academics at London South Bank University (LSBU).
The research, 'Changing Contexts: from criminal to citizen', is authored by Dr Aidan McKearney, Senior Lecturer, Human Resource Management in LSBU's Business School. 'Changing Contexts' highlights the stigma gay men have had to overcome while living in the countryside, and asks whether sexual citizenship (equality for sexual minorities)has changed for gay men living in rural areas?
The research shows:
While life outside cities or metropolitan areas can bring a number of distinct advantages for gay men, such as tranquillity and a more relaxed pace of life, the men also report numerous challenges they've had to overcome, including social isolation and dominant narratives around rural masculinity and a pervasive 'straight', heterosexual culture;
It is only by taking on a de-sexualised, de-politicised, and de-radicalised gay identity in the countryside that gay men are accepted and are able to blend more easily into rural communities;
While the men are considered to be constitutional sexual citizens now, since homosexuality was decriminalised in England and Wales in 1967, there remains a legacy of stigmatization. This means that gay men have had to make some personal sacrifices in order to be fully, socially accepted into these rural communities.
The men overcame these challenges by:
Joining local LGBTQ groups and support networks and groups. Members regularly travelled far to attend the weekly meetings, but found membership beneficial. They reported mixing with a variety of group members with different age, gender, social and professional backgrounds to form stronger, more socially cohesive local networks. The groups were considered radical, catalysts for change in promoting LGBTQ visibility and inclusion within the wider community.
Joining trade union LGBTQ networks. But these employee networks and groups were generally only available to those men working in larger organisations, for private and public sector employers. Some men relied on union networks in the absence of employee groups in their organisations, or if they did not want to come out in their workplace. The testimony of these men reinforced the important role of LGBTQ union networks acting as "safe spaces" and allowing the development of group identity and support.
Dr Aidan McKearney said: "Traditionally, gay men have been associated with the populations of metropolitan, inner city areas. This research show that, life as a gay man in rural parts of England and Ireland can be an alienating and isolating experience, but also offers the opportunity to build something new. In spite of this historic prejudice, gay men have continued to overcome these challenges, using their continued presence and increasing disclosure to gradually change the cultural narrative of what it means to be gay, while living in the countryside."