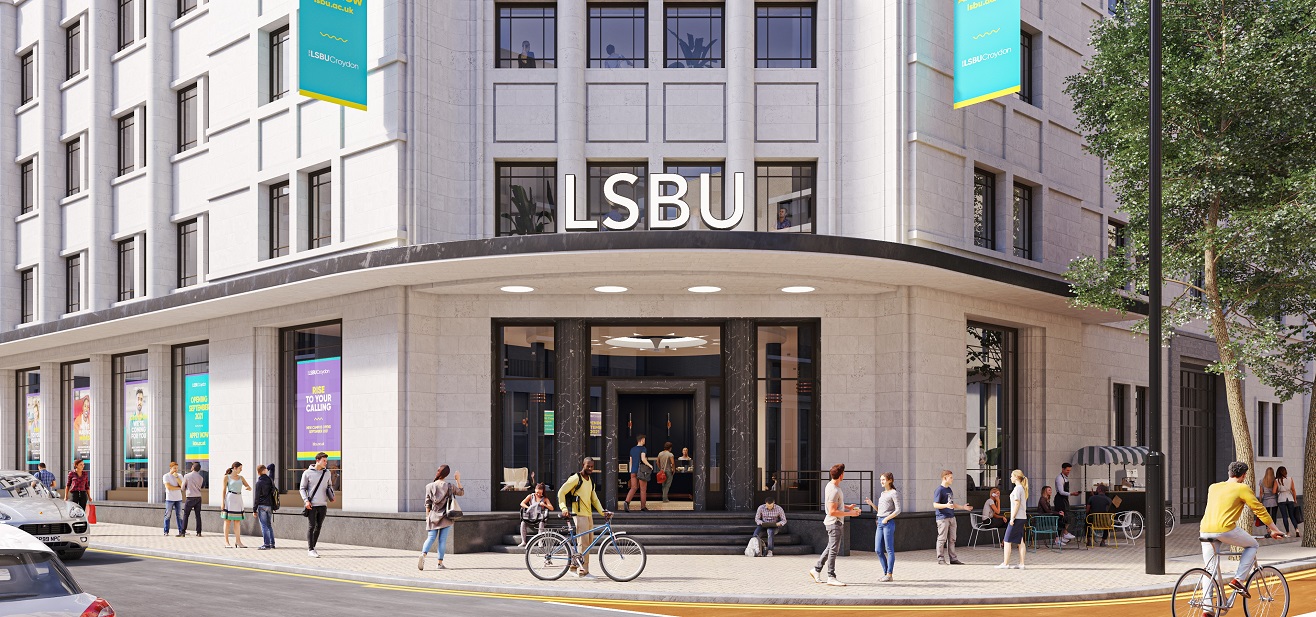 Croydon's first university opens to teach next generation of nurses and business leaders
A momentous occasion for Croydon, ensuring the successes of future generations of nurses and business leaders
Croydon's first university opens to teach next generation of nurses and business leaders
13 October 2021
LSBU has opened a brand new campus in Croydon town centre which will teach healthcare and business courses. LSBU Croydon is Croydon's first university campus.
LSBU Croydon will initially teach students on:
A wide range of health courses in state-of-the-art simulation labs that replicate hospital wards, emergency rooms and critical care areas with streaming facilities.
Business, accounting and finance courses in hi-tech facilities that are relevant to the workplace to enhance student's employability skills.
LSBU Croydon will provide dedicated enterprise space and support for local businesses including:
An enterprise space in the new campus, providing co-working space, meeting rooms and community events for start-ups and entrepreneurs based in Croydon and South London.
A #LSBUdigital hub which will provide support for Croydon businesses through digital expertise from LSBU academics and students.
LSBU Croydon will provide facilities for the community with a new state-of-the-art Chiropractic clinic which will provide first class care to local residents who have musculoskeletal conditions, including spinal pain.
David Phoenix, LSBU Vice-Chancellor, said, "There's no better example of our university's mission to transform lives, communities and society than LSBU Croydon which will train the next generation of nurses and business leaders.
"LSBU Croydon will have state-of-the-art labs that replicate real-life wards to give students the skills they need to provide first-class care to patients and help the NHS tackle the severe shortage of nurses across London and the South East.
"Croydon's first university campus will change the lives of local people by providing first class health care services to treat patients and support for local businesses to grow."The new LSBU Croydon campus is based in a Grade II listed building, Electric House, in Croydon town centre. Until 2013 the Home Office was based at Electric House.