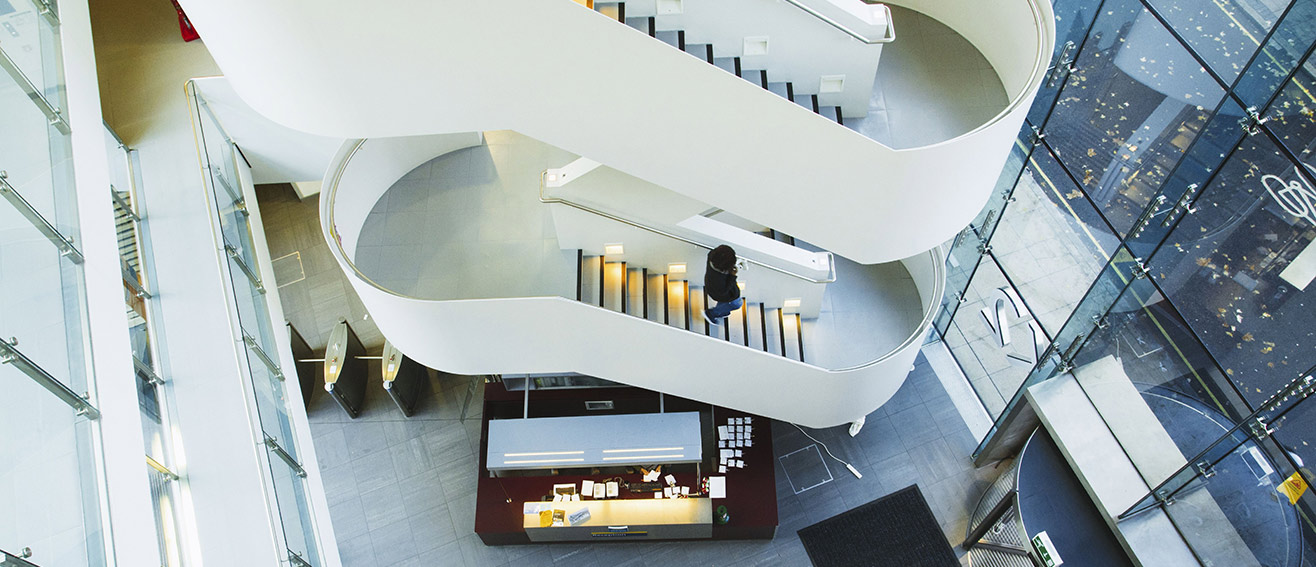 Australian education delegation visits LSBU
Gayle Tierney MP and her delegation were keen to learn about LSBU's enterprise work
17 January 2020
A ministerial delegation from Victoria, Australia, including Gayle Tierney, Minister for Skills, Training and Higher Education, visited LSBU on 4 December as part of a European tour of educational institutions and businesses.
Gayle Tierney MP and her delegation were keen to learn about LSBU's enterprise work, as well as how vocational education and apprenticeships are perceived and delivered in the UK compared to Australia.
Alison May, LSBU's Head of Apprenticeships, talked to the visitors about the degree apprenticeship programme LSBU offers, with some delegates showing particular interest in the funding system and how the apprenticeship offer at LSBU has developed since the first scheme launched in 2016.
The delegation was also taken on a tour of the Passmore Centre where they met a Civil Engineering apprentice from Waterman Group, who spoke about her reasons for taking the apprenticeship route and her experience so far. The delegation had previously visited institutions in Finland and Scotland following their London visit.
Linsey Cole, Acting Director of Research, Enterprise and Innovation, said: "LSBU students stand to benefit directly from the University's focus on developing entrepreneurial skills and business acumen. In particular, the way in which students can get directly involved with a variety of local projects, while accessing support to develop their business ideas and enterprise skills, really helps them to succeed after graduation."
"Having over 60 start-ups and established businesses as tenants on campus also boosts job creation for students and creates strong direct links between the University and the local area."
Professor Patrick Bailey, Provost of LSBU, who led the discussion, said: "It was a pleasure to host this visit by Victorian Skills Minister Gayle Tierney and her team. I am delighted that LSBU colleagues have been able to share their expertise on apprenticeships and entrepreneurship with the delegation."
"There are many similarities between our two higher education sectors and there is much we can still learn from each other. I am sure that everyone involved found the visit helpful in terms of exploring different ways of working and I look forward to future interaction with Australian colleagues."