The Greek island of Hydra is lit up by LSBU's Acting and Performance students
12 acting students from London South Bank University recreated an ancient play in Greece under the guidance of acclaimed playwrights, directors, and composers, heralding an innovative approach to actor training and promising professional debuts and industry experience.
11 October 2023
On September 5th, 12 acting students from London South Bank University (LSBU) traveled to the island of Hydra in Greece for a week to recreate a lost play from The Danaids tetralogy by Aeschylus. The students formed parts of the chorus and worked with playwright David Grieg, director Ramin Gray, and composer John Browne to begin developing a new version of the third play in the series, The Danaids, last seen over 2000 years ago.
This was a new and innovative approach by LSBU, and the students then went on to make their professional debut in the play early the following year, an opportunity generally not available at traditional drama schools. Opportunities like these were uncommon for training students, but LSBU had fostered positive relationships with production companies and directors to make this possible and gain professional experience while they learned. This fresh approach to training actors in partnership with the industry by the university gave the students the stepping stones and experience to excel once they graduated.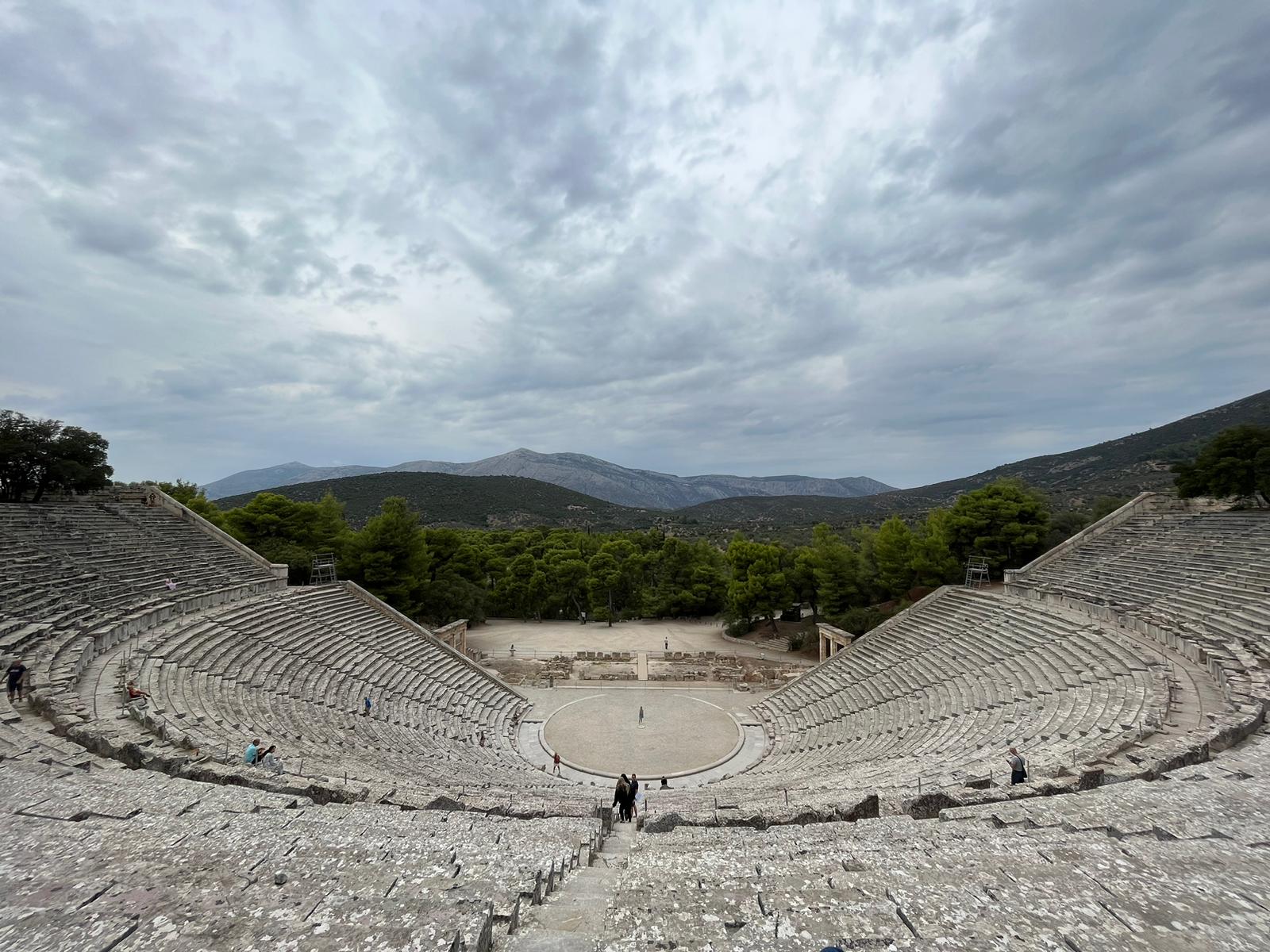 The students worked with the production team to workshop early ideas around the myth, developed song patterns, and formed a basis to start the play. Other LSBU acting students had recently played an instrumental role in the reconstruction of the first part of the series in the play, the Egyptians, which debuted at the Gulbenkain Arts Centre earlier this year.
Toni and Maddy were third-year Acting and Performance LSBU students and formed a part of the chorus in Greece before making their professional debut the following year.
Toni: "It feels very empowering to be part of an all-female chorus and tell important women's stories, which were last played by men over 2000 years ago. It's a great opportunity to show what we've learnt and how far we've come since we started training.
"Greece has always been the home of arts and theatre and being there will help us tap into our creative sides even further. Having the advice and support of academics from LSBU whilst we're doing this will be so important too.
Maddy: "It's such a big confidence boost to have this opportunity and play a pivotal role in developing the play. We've made this opportunity ourselves and put the hard work in to make it happen.
"I have the ambition of being a Musical Director myself so to be able to work so closely with the composer in a professional capacity whilst I'm still studying is an opportunity I'm going to make the most of and learn every day whilst also making a positive contribution to the direction of the play."