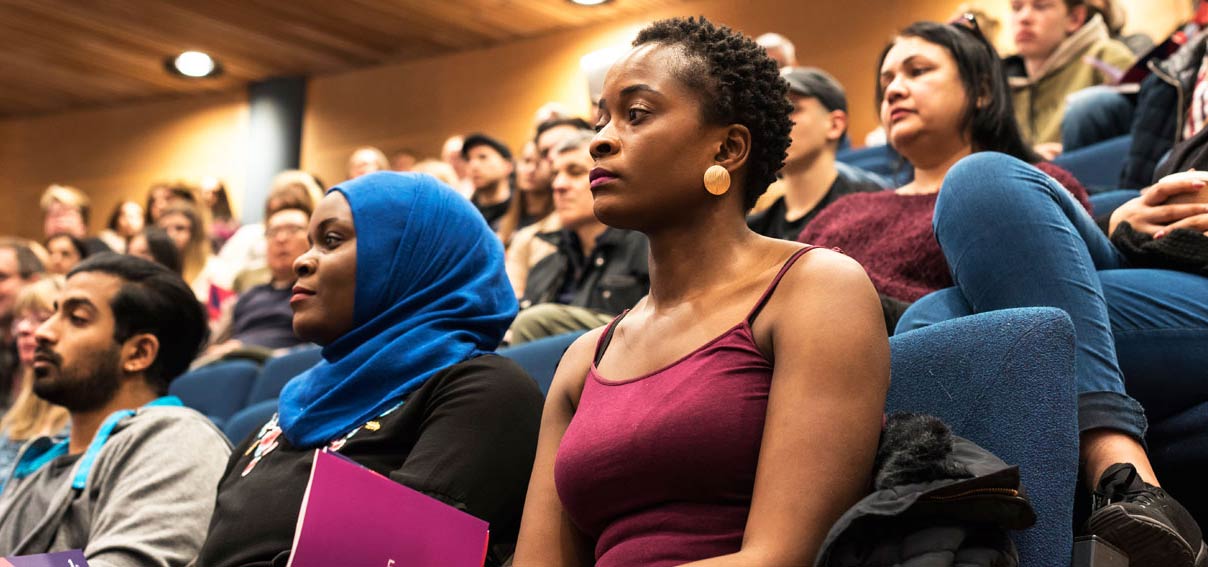 Venue hire
Our modern, award-winning building is capable of hosting events for up to 80 delegates
LSBU has three venues available for room hire in the Clarence Centre, conveniently located in central London and at affordable prices. The venues can be used as conference rooms, event spaces, training spaces and meeting rooms.
Our rooms in the Clarence Centre have the capacity for hosting events for up to 80 people.
With facilities available from Monday to Friday 9am-6pm, and a central London location, LSBU's venues make for an easy and memorable experience. Catering services are available for your events.
Our rooms come with the following as standard:
AV equipment available in all rooms
Room set up to your specifications
Flip charts, white boards and markers
Fully wheelchair accessible
Download our Conference Services Rate Card (PDF File 34 KB).
The venues are available for hire from Monday to Friday from 9am to 6pm. To find out more about the range of beautiful spaces on offer, or to book a venue, please contact the Venues team by email or call 020 7815 7000.
Accommodation
LSBU does not hire out bedrooms for conferences held at our Clarence Centre for Enterprise and Innovation. However, complete an online search and you'll find a number of hotels in the area, with prices ranging from the luxurious to the budget-oriented.
Further information