Overview
Please note that this course is closed for 2018/19 entry.
Mental health nurses care for people suffering from various mental health conditions and their family and carers to offer help and support in dealing with the condition. Although it can be demanding and intense work, it can also be exceptionally rewarding.
Mental health nursing is a constantly evolving field, with as many as one in four people believed to experience some mental health condition each year. The Mental Health Nursing programme at LSBU is designed to equip you with the skills and competencies to meet the challenges of providing effective mental health care.

Throughout the course, you will gain practice experience in a wide range of in-patient and community settings, reflecting the diversity of mental health specialties. This could include acute psychiatry, child and adolescent mental health, forensic psychiatry, eating disorders, addictions and rehabilitation.
This course equips you with the skills to work in a diverse range of mental health nursing roles across a range of settings, including the NHS and the private health care sector.
You will be compassionate with lots of patience and the ability to remain calm under pressure, with reserves of mental stamina. Exceptional people skills, communicating clearly with people from different backgrounds is essential. The main resource mental health nurses have to draw upon is themselves and how they engage effectively with service.
Find out about Mental Health Nursing at LSBU from our very own students and staff:
Success on this course makes you eligible to register as a mental health nurse with the Nursing and Midwifery Council (NMC).
Top-up to MSc
By completing a dissertation (an extended and independent piece of written research) following graduation as a registered nurse you'll be able to gain a Masters. Students who successfully complete the PgDip RN course have up to four years to complete the dissertation module via part-time study.
Accreditations
Key course information - ordered by mode
Mode
Duration
Start date
Location

Mode

PgDip Full-time

Duration

2 years

Start Date

September

Location

Southwark Campus; Havering Campus
Case studies
Having seen the positive effects treatment can have on those diagnosed with a mental health illness, Glynis Oshodi decided to study the BSc (Hons) Mental Health Nursing course at LSBU.

Matt Lazard decided to study BSc (Hons) Mental Health Nursing at LSBU as a result of coming to an open day and speaking to the staff about the course.
Modules
You will be taught separately from the three-year undergraduate students and will study the following:
Year 1
Improving quality, change management and leadership
This module focuses on inter-professional learning and will explore leadership, quality improvement and change within organisations from an inter-professional perspective. The module will look at strategic, evidence based approaches to change management in a range of environments. It will integrate the perspectives of service users and take an inter-professional approach.
Building practice skills for mental health nursing
The purpose of this module is to build upon learning and develop your practice skills and knowledge. You'll continue to use safe, simulated environments, supervised placement experiences, and independent learning opportunities. The module will focus on the development and use of appropriate professional values with a stronger emphasis on becoming more analytical and reflective in your problem solving skills. Additionally you'll be challenged to work towards developing effective clinical and communication skills to support practical care giving.
Life sciences and applied biology for mental health
The aim of this module is to develop knowledge and understanding of basic physiology and the application of biology in mental health. This module recognises that you may not have prior knowledge of physiology and biology. It will give a basic introduction to physiology. It will explore neurotransmitters and interactions of hormones in mental ill health. Interactions between physical and mental ill health will be explored. It will consider the basic principles of medicine management with an emphasis on clinical application. Responsibilities of the nurse in relation to the safe administration of medication in clinical practice, including competency with drug calculations will be explored.
Therapeutic psychopharmacology
This module is designed to educate via a comprehensive analysis and guide/critical review of the field of psychopharmacology in order to prepare you as a safe competent practitioner. It will explore the clinical, practical and theoretical implications of this controversial area of mental health care. Special focus will be placed on learning the core knowledge required for risk assessment and safety management (for choice and levels of drug dosage and contra-indications), and emphasise on the need to take a service user/recovery focussed approach in working to deliver therapeutically focussed psychopharmacology.
Year 2
Enhancing practice skills for mental health nursing
The purpose of this module is to prepare you to enhance your assessment and decision making skills whilst effectively managing care that promotes quality, health, safety, service user and staff wellbeing. You'll be able to appraise your own learning and development needs as you approach the transition from student to registered practitioner.
Working with complex cases in mental health
People with long-term complex, co-morbid health conditions are the most frequent users of health care services. Despite this they often fail to get appropriate treatment for associated mental health problems such as depression and anxiety, or dementia in the case of older people. As a result of these and other co-morbidities, the prognosis for their primary long-term condition and the quality of life they experience can both deteriorate markedly. In addition, the costs of providing care to this group of people are increased as a result of less effective self-care strategies and other complicating factors related to poor mental health (Huppert, 2008; Naylor et al, 2012;)
Human relations and the clinical practice environment
Human relationships and therapeutic encounters are central tenets of mental health and wellbeing. Understanding how to interact, engage, challenge and support people through their most vulnerable times is the aim of this module. Alongside understanding self, is the need to have knowledge and awareness of the many competing demands (of the individual, their community, the organisation etc.) within which these encounters take place. Many mental health care contexts and environments are highly emotive and demanding. Therefore preparing students to fully understand, engage and work within these areas to become proficient and resilient, authentic leaders and effective practitioners; this requires a level of competence in the theoretical application of knowledge and skills explored in this module.
Research in health and social care
The purpose of this module is to consolidate and extend your knowledge of research approaches and methods and enhance your ability to be a critical user of research evidence. The module examines philosophical and theoretical perspectives underpinning health and social care research approaches including exploration of research design and key aspects of data gathering and interpretation of both qualitative and quantitative analyses. The module will develop practical skills for identifying, critical reviewing and synthesising research evidence relevant to professional practice.
Employability
This course will equip you with the skills to work in a diverse range of mental health nursing roles across a range of settings, including the NHS and the private health care sector. Successful completion of the course fulfils the requirements for graduates to be able to register with the Nursing and Midwifery Council (NMC) as a Registered Nurse - Mental Health. Recent graduates from this course have gone onto a range of nurse practitioner roles within mental health nursing.
Role and responsibilities
Day-to-day, the work broadly involves working in the community and hospitals taking on a variety of tasks – from giving patients medication, to assessing and supporting a patient's needs.
With experience, there are multiple opportunities for specialisation as your career progresses – such as: alcohol or substance misuse, forensic psychology, psychotherapeutic interventions or working with offenders.
Working hours and salary
Hours can be demanding for Mental Health nurses. Long shifts, unsocial hours and possibly being called to work at the last minute are all common. Salaries start around £21,000. However, with career progression and developed experience this can extend to well over £50,000. (Prospects)
Career progression
As a graduate from this course, you will be able to apply for further study at postgraduate level. Once you gain a significant level of professional practice experience, you will be able to consider our part-time MSc Cognitive Behaviour Therapy and MSc Mental Health Practice (Older People). Find out more about these courses through our online CPPD prospectus.
Employability Service
We are University of the Year for Graduate Employment - The Times and Sunday Times Good University Guide 2018.
At LSBU, we want to set you up for a successful career. During your studies – and for two years after you graduate – you'll have access to our Employability Service, which includes:
An online board where you can see a wide range of placements: part-time, full-time or voluntary. You can also drop in to see our Job Shop advisers, who are always available to help you take the next step in your search.
Our Careers Gym offering group workshops on CVs, interview techniques and finding work experience, as well as regular presentations from employers across a range of sectors.
Our Student Enterprise team can also help you start your own business and develop valuable entrepreneurial skills.
Professional links
We hold professional links with numerous institutions, including:
---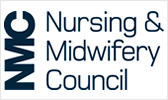 This course is accredited by the Nursing and Midwifery Council, which regulates nurses and midwives in England, Wales, Scotland, Northern Ireland and the Islands.
Placements
Time spent on placement
During the course you will spend 50% of your time involved in academic study and 50% in clinical practice within a broad variety of healthcare settings. A clinical practice placement allows you to put theory into practice by working with a range of health professionals in clinical situations to develop the skills, knowledge and experience required to become a competent nurse. Although sometimes initially challenging, practice learning is one of the most interesting and exciting aspects of learning to be a nurse.
Clinical settings
At LSBU you will experience a variety of clinical settings such as NHS acute Trusts, community placements, independent sector and voluntary sector organisations.
Examples of current placement areas:
Camden and Islington NHS Foundation Trust for students based at our Southwark campus
South London and Maudsley NHS Foundation Trust for students based at our Southwark campus
We are proud to be the only provider for the North East London Foundation Trust (NELFT). Havering students are placed at this Trust
Structure of placements
Placements are spread over the two years:
Your first clinical placements are designed to introduce you to working in a professional setting and to develop essential care and basic assessment skills, infection control and learn about safeguarding vulnerable people.
You will then build on this experience and take on more responsibility, progressing your clinical reasoning skills and begin to look after small groups of patients making confident, proactive decisions for their health and management with less supervision.
You will also be able to choose a speciality (e.g. working with Clinical Nurse Specialists, specialist services or independent and 3rd sector providers), or a different context of care (e.g. prison, private health care facility, social care, charity, hospice etc.), or a lived experience of a certain condition (e.g. charity work, carer shadowing, etc.)
Supported by a mentor
Whilst in the clinical placement we ensure our nursing students receive continuous support and guidance from a dedicated mentor and practice learning teams made up of lecturers and practitioners.
Staff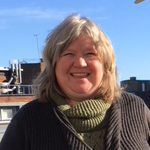 School/Division:
Health and Social Care / Mental Health and Learning Disability
Job title:
People's Academy Member
Lyn is working as part of the Peoples Academy at LSBU, which is a group of NHS citizens working to make a difference to services and staff.
---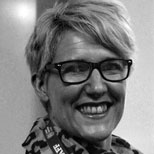 School/Division:
Health and Social Care / Mental Health and Learning Disability
Job title:
Senior Lecturer in Mental Health and Learning Disabilities
Jo Delrée is a Senior Lecturer in Mental Health and Learning Disabilities in the School of Health and Social Care.
---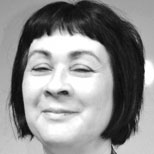 School/Division:
Health and Social Care / Mental Health and Learning Disability
Job title:
Mental Health Nurse
Nik Maroney teaches in the School of Health and Social Care at London South Bank University (LSBU). She teaches on the context of mental health, challenging presentations and clinical skills.
---
Facilities
Counselling and Communication Suite
Our counselling and communication suite is the ideal place for Mental Health students to role play realistic work-based scenarios. It contains two adjoining rooms with a one-way window and audio link, that allows students to practice one-to-one situations with 'clients' while they are monitored by teaching staff in the adjoining room.
Teaching and learning
Personal tutoring
As a Health and Social Care student, you will be allocated a named tutor during your first three weeks at LSBU. The role of your tutor is to be your primary contact for academic and professional development support.
Your tutor will support you to get the most of your time at LSBU, providing advice and signposting to other sources of support in the University. They should be the first person at the university that you speak to if you are having any difficulties that are affecting your work. These could be academic, financial, health-related or another type of problem.
You will have appointments with your personal tutor after each placement for 30 minutes throughout your course. You can contact your tutor for additional support or to arrange meetings by email.
Entry requirements
Applicants will be considered on an individual basis but will normally require:
A Bachelor degree with a minimum 2:2 classification. Candidates without a health or science related degree are required to complete a Life Sciences work book package to satisfy the Life Sciences element of the APL portfolio.
In accordance with the Nursing and Midwifery Council (NMC) requirements, Maths and English GCSEs/equivalent (at C or above) are also required.
Attributes and values
Nursing is a very competitive career and it is important you make a high quality application to us. Here are some tips on what attributes, skills and values we are ideally looking for in an LSBU nursing student:
Meet the required entry requirements for LSBU nursing courses
Good understanding of basic numeracy and literacy skills
Impeccable communication, caring and helping skills
Able to work as part of a team as well as independently
Reliable, patient and understanding
Motivated
Dedicated to a career in nursing and fully comprehend the responsibilities of the role
Personal qualities and values in line with those expected by the NHS constitution.
Accreditation of Prior Learning (APL)
All applicants are required to make an APL claim. You may apply for APL through both certificated learning and the production of a portfolio to demonstrate achievement of programme outcomes for the programme you have applied for through experience. If you are offered a place on the course you'll be provided with guidance notes to assist you in constructing this.
Interviews and assessments
As part of the selection process you'll be expected to complete a numeracy test, literacy test and interview. Strong numeracy and literacy skills are essential for nursing students.
Download and practice our sample tests:
If offered a place, you must successfully complete both a Disclosure Barring Service (DBS) and occupational health check, and provide proof of ordinary residency requirements and satisfactory references. A valid passport is required for enrolment purposes.
English language
For those whom English is not their first language must achieve a minimum score of 7.0 overall or equivalent with not less than 7.0 in the listening and reading sections and not less than 7.0 in the writing and speaking sections for the International English Language Test Score (IELTS) at the time of application.
How to apply
Instructions for Home/EU applicants
Mode
Duration
Start date
Application code
Application method

Mode

PgDip Full-time

Duration

2 years

Start date

September

Application code

B762

Application method
How to apply for the PgDip
We are no longer taking applications for this course for 2017 entry, however we are still accepting applications for our PgDip Learning Disability Nursing course, which may be of interest.
Although this is a postgraduate course, all students apply to the Universities and Colleges Admissions Service (UCAS). Full details of how to do this are supplied on our How to apply webpage for undergraduate students.
When making your UCAS application you will need to apply for your chosen field of nursing practice.
Seven stages to your application
Attend an Open Day
Apply to us through UCAS
Write your personal statement and use this as a tool to illustrate why you are right for the course
Write your APL claim
Take the situational test
Take the numeracy tests
Prepare for your interview
Personal statements
Remember the personal statement is extremely important. This is essentially a selling tool on why you are right for the course. The personal statement is taken into consideration when shortlisting applicants for interview. Download our Personal Statement Guide (PDF File 160 KB).
Accreditation of Prior Learning (APL)
You will need to complete an Accreditation to Prior Learning (APL) application. You may apply for APL through both certificated learning and the production of a portfolio to demonstrate achievement of programme outcomes for the programme you have applied for through experience. You are permitted to claim up to 50% APL when applying to study with us using prior work and academic experience, for example: previous health or science based Degree studies, Foundation degree etc. You will be provided with guidance notes to assist you in constructing this.
Numeracy assessment
If your application has been successfully shortlisted you will be invited to take a numeracy test.
Read our numeracy test page for important information about the test and to help you prepare.
Interviews
If you have successfully completed the numeracy test you will be invited, through UCAS Track, to attend an interview at a given time and date.
Read our interview page for important information about this stage and to help you prepare.
You will also need to complete a Declaration of character and conduct form (PDF File 166 KB) and the Interview declaration form (PDF File 44 KB) and bring these with you to your interview.
Preliminary fee assessment
At your interview we start the process of checking your eligibility for NHS funding.
In order for us to ascertain your eligibility for NHS funding, download the Preliminary Fee Assessment Form (PDF File 155 KB), complete and bring it with you to the interview. Also, ensure you bring along your evidence as noted in the letter which will enable us to assess your residency status.
Information regarding results
When the interview has finished you will be given information and advice as to what happens next, should you be either successful or unsuccessful.
Results
These will be made available through UCAS Track usually within two weeks.
Postgraduate Application Service
Book your time with one of our specialist Postgraduate Advisors. Over a one on one Advice Session they'll advise you on postgraduate degrees at LSBU that match your interests and experience. And when you're ready to apply join one of our Postgraduate Application Sessions. There, we take small groups of up to four people through the application process. Look online for the next of our Advice Sessions or Postgraduate Application Sessions.
Fees and funding
Fees are shown for new entrants to courses, for each individual year of a course, together with the total fee for all the years of a course. Continuing LSBU students should refer to the Finance section of our student portal, MyLSBU. Queries regarding fees should be directed to the Fees and Bursaries Team on: +44 (0)20 7815 6181.
UK/EU fee:

£9250

International fee:

£23125

AOS/LSBU code:

3981

Session code:

1FS00
Total course fee:
UK/EU
£18500
International
£46250
For more information, including how and when to pay, see our fees and funding section for postgraduate students.
Please note that this course is not currently open to international students.
Possible fee changes
The University reserves the right to increase its fees in line with changes to legislation, regulation and any governmental guidance or decisions.
The fees for international students are reviewed annually and, additionally, the University reserves the right to increase tuition fees in line with the RPIX measure of inflation up to 4 per cent.
Postgraduate loan (PGL) for Masters study
If you are starting a Masters course, studying either full- or part-time, you may be entitled to apply for a postgraduate study loan. Find out more at our postgraduate fees and funding section.
Scholarships
We offer several types of fee reduction through our scholarships and bursaries. Find the full list and other useful information on funding your studies on the scholarships and fee discounts page.
Fee status
Please check your fee status and whether you are considered a home, EU or international student for fee-paying purposes by reading the UKCISA regulations.
Funding for pre-registration postgraduate programmes 2018/19
From August 2018 new postgraduate pre-registration nursing, midwifery and allied health professional students will access loans from the Student Loans Company.
Accessing loans will provide students with at least 25% more up-front living cost support whilst you study. You will also have access to the Learning Support Fund, which is administered by the NHS Business Services Authority, for support while attending clinical placements.
Background to these changes can be found on Gov.uk.
Council of Deans have prepared a briefing paper and Student Finance have outlined who qualifies. The Funding Clinic provides further information on what support is available.
NHS Bursary will produce guidelines and information once the information has received parliamentary approval.
Case studies
Select a case study and read about practical project work, students' placement experiences, research projects, alumni career achievements and what it's really like to study here from the student perspective.
Having seen the positive effects treatment can have on those diagnosed with a mental health illness, Glynis Oshodi decided to study the BSc (Hons) Mental Health Nursing course at LSBU.

Matt Lazard decided to study BSc (Hons) Mental Health Nursing at LSBU as a result of coming to an open day and speaking to the staff about the course.
Prepare to start
DBS
You need to declare any previous convictions, cautions, warning or reprimands through the Disclosure and Barring Service (DBS). Find out more on the DBS process for applicants.
To see when and if convictions and cautions are removed from the DBS certificate check the filtering rules for the criminal record check certificates.
For more information please read our DBS FAQs.
To complete the DBS application and get your ID documents checked, please follow the steps below:
Step 1:
Complete the online DBS application and ensure you refer to the corresponding DBS course title when completing your application, to ensure we can track your application.
Organisation: LSBUHSC
Password: london2013
If you already have a DBS certificate and are part of the DBS update service, we need to see the hard copy of your DBS certificate. You'll also need to e-mail hscdbsoh@lsbu.ac.uk the details below so that we can perform a status check on the update service website:
Your DBS certificate number
Your name as it is on the DBS certificate
Your date of birth
Step 2:
Bring 3 accepted ID documents by 28 September so we can verify your application. You can visit the Southwark Student Help Desk in the K2 building during working hours, Monday-Friday (9am-11am, 1pm-4pm). No appointment is needed.
Please note:
If you are unable to physically come to campus and show your 3 forms of required ID, you can use the Post Office which offers an identity document checking service for a fee of £10.50.
Take photocopies of your 3 items of ID documents and your 3 original documents with you to the Post Office.
The Post Office will stamp the form and the photocopies and give them back to you
The documents will be scanned (including the Post Office receipt so that we know that it has gone through due process) and sent to hscdbsoh@lsbu.ac.uk.
If you have further questions you can email hscdbsoh@lsbu.ac.uk.
Enrolment
Before you start your course we'll send you information on what you'll need to do before you arrive and during your first few days on campus. You can read about the process on our new students pages.
Occupational health
Please read our guide to immunisation, screening and health clearance.
If you have met the conditions of your offer download and complete an online medical questionnaire. This will go to our current occupational health provider. You can only enrol on your course when this is complete. For further information please read our Occupational Health FAQs.
Vaccination screening
Read our Vaccination Screening Advisory Letter (PDF File 126 KB).
Before you enrol on your course take the GP Vaccination and Screening History Form (PDF File 117 KB) to your GP for them to complete, sign and stamp.
Once you've enrolled take the form to the meeting with the occupational health nurse so the nurse can check your immunisation status and confirm this for your placement. If you do not complete the occupational health process you cannot go on placement and this may jeopardise your continuation on your course.
If you have any questions you can email hscdbsoh@lsbu.ac.uk.
Holidays
Your holiday periods will not follow the normal University timetable because of placements. You'll receive more details once you start your course.
Practice placements
Most health and social care courses' practice placements will operate outside normal working hours e.g. evenings, nights, weekends and bank holidays.
Uniform
Most placements will require you to wear a uniform on placement or during some practical sessions in our skills laboratories. This will be provided along with a formal name badge.
You'll have to pay for any additional or replacement uniforms. For more information, see our uniform FAQs.
Top of page