Overview
The MSc in Mechanical Engineering at LSBU is a broad-based course which will enable you to deepen your knowledge and understanding in core mechanical engineering disciplines, combined with research and business skills demanded by Industry and the Professional accrediting body (IMechE). The modules studied are informed by applied research from within the department and close links with industry and enterprise organisations. This MSc course builds on LSBU's rich history in engineering, where it has been studied for over 100 years.
LSBU offers sophisticated practical facilities including a virtual reality suite, advanced CAD-CAM capability including multi-axis milling, turning, and coordinate-measuring machine (CMM). Laboratories are well equipped for experimentation in solids, solid-mechanics and thermofluids. In addition to structured sessions, you'll be encouraged to utilise the facilities for your major project.
Research and business skills are developed through specific modules, using engineering examples and case-studies and our course incorporates a management-related module focused on entrepreneurship and project management. This management module develops our graduates' commercial awareness and ensures that they have the skill-set valued by industry employers. The major project offers the opportunity to specialise in one area, which may be relevant to your future employment or further research aspirations. You'll be offered a wide range of projects supported by academics with expertise in the field, or you can propose your own project.
Key course information - ordered by mode
Mode
Duration
Start date
Location

Mode

Full-time

Duration

1 year

Start Date

September

Location

Southwark Campus

Mode

Part-time

Duration

2 years

Start Date

September

Location

Southwark Campus
Modules
Technical research and professional skills
This module develops the skills needed to gather relevant technical information, how to extract the essence from a piece of technical literature, how to carry out a critical review of a research paper, how to write a feasibility report, how to give presentations and put your thoughts across effectively, and how to manage a project in a group project environment.
Technology evaluation and commercialisation
You'll be guided towards identifying a technology project idea and evaluate its business potential by conducting detailed research and analysis.The outcomes from this will serve as the basis for implementation of the selected technology in the business sense, developing the appropriate commercialisation strategy, and writing a business plan for your high-tech start-up company.
Engineering design, analysis, and manufacture
This module broadens your knowledge base, and will involve case studies and practical work that demonstrate how advanced analysis is employed in the engineering design process. The module will involve the application of finite element analysis (FEA) and CAD-CAM, with an integrated approach to engineering design.
Advanced solid mechanics and dynamics
This module covers the basic concepts of solid mechanics from a mathematical modelling perspective.The module incorporates engineering design and appreciation of sustainability issues as common themes running through the module.You'll need a good background in analytical techniques like linear algebra and differential equations. You'll use classical approaches to solid mechanics together with modern approaches and deal with complex problems in mechanics both systematically and creatively.
Advanced instrumentation and design
This module develops advanced techniques in data acquisition and manipulation required for instrumentation and control applications. Further, it consolidates lectures with experimental computer-based assignments using industry standard hardware and software (NI DAQ and LabView). The module develops your knowledge and experience in data acquisition and virtual instrumentation used in Industry for control purposes.
Advanced thermofluids and energy analysis
This module provides you with an opportunity to study applied thermodynamics and fluid mechanics, with emphasis on power-producing devices, energy systems and renewable energy. You'll cover experimental techniques for measurement of performance of power-producing devices and fluid mechanic systems in both theory and practice. You'll analyse energy systems, including environmental impact, and develop the ability to critically appraise alternative power-producing devices to meet current and future energy needs.
Major project
You'll undertake a major project in an area that is relevant to your MSc in Mechanical Engineering.You'll choose your project and carry it out under the guidance of a supervisor. At the end of the project, you'll present a dissertation, which forms a major element of the assessment.
Assessment is comprised of examinations, practical work, laboratory reports, log-books, formal reports, presentations and a spoken examination following competition of your major project.
Employability
This MSc will deepen and broaden your knowledge base in the mechanical engineering field, helping you to attain professional awards such as becoming a Chartered Engineer. Chartered Engineers typically earn more than their colleagues, and our broad-based masters has been designed in accordance with IMechE's guidelines to ensure you have a wide range of career opportunities open to you after graduation.
LSBU Employability Service
We are University of the Year for Graduate Employment - The Times and Sunday Times Good University Guide 2018
LSBU is committed to supporting you develop your employability and succeed in getting a job after you have graduated. Your qualification will certainly help, but in a competitive market you also need to work on your employability, and on your career search.
As an LSBU student you have access to the Employability Service and its resources during your time here and for two years after you graduate.
Our Employability Service will support you in developing your skills, finding a job, interview techniques, work experience or a placement/internship, and will help you assess what you need to do to get the career you want at the end of your course. LSBU offers a comprehensive Employability Service, with a range of initiatives to complement your studies, including:
Direct engagement from employers who come in to network with students
Job Shop – daily drop in service to help with, tailoring CVs, cover letters and applications, sourcing online resource, mock interviews and general job searching. One to one appointments for further support also available
Mentoring and work shadowing schemes
Higher education achievement report - The HEAR is designed to encourage a more sophisticated approach to recording student achievement, which acknowledges fully the range of opportunities that LSBU offers to our students.
It pulls into one certificate: Module grades, Course descriptions, Placements, LSBU verified extra-curricular activities
Employability workshops - delivered free to students all year round on a variety of related topics
Careers fairs throughout the year to really focus your thoughts on a career after university
Find out about any of these services by visiting our student employability page
Professional links
The School has a strong culture of research and extensive research links with industry through consultancy works and Knowledge Transfer Partnerships. London South Bank University is based in central London, providing excellent access to the professional body head-quarters (IMechE) for attending extra-curricular lectures, and use of library resources.
Staff School/Division:
Engineering / Mechanical Engineering and Design
Job title:
Professor of Materials Engineering
Yuqing is Professor of Materials Engineering and her research activities include precursors and processes for surface coatings, polymers, ceramics and glass-based composites.
---
School/Division:
Engineering / Mechanical Engineering and Design
Job title:
Senior Lecturer in Mechanical Engineering
Mark joined London South Bank University in 2011 as Senior Lecturer in Mechanical Engineering.
---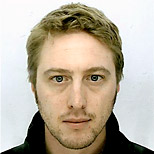 School/Division:
Engineering / Mechanical Engineering and Design
Job title:
Senior Lecturer and Course Director BSc (Hons) Engineering Product Design
Barney Townsend's teaches on Design Methods, CAD, and Prototyping, and his research explores novel CAD interfaces and future applications for additive manufacturing technologies.
---
Facilities
During your master's course you'll have access to up-to-date and large-scale workshops, laboratories and design studios which are highly in tune with leading technologies. LSBU has made considerable investment into it's engineering facilities, and thanks to our commitment to developing work-ready graduates, you'll be developing and producing your work in an industry standard environment.
Read more about our workshops, laboratories and industry-standard software packages.
Our virtual engineering laboratory allows engineering students to walk around their designs and view them in 3-D, as well as experiment and improve on them in real-time.
Entry requirements
In order to be considered for entry to the course applicants will be required to have the following qualifications:
A Bachelor degree equivalent to UK Second Class Honours Lower Division in Mechanical Engineering; or
Professional qualifications (e.g. CEng) along with several years of relevant industrial experience (should include analytical work). The relevant industrial experience is to be assessed by the Course Director.
Overseas applicants are required to have a minimum English language IELTS score of 6.5 with no less than 5.5 in any of the components.
Academic Technology Approval Scheme
If you are a non-EU/EEA national, you may need to apply to the Foreign and Commonwealth Office (FCO) for clearance from the Academic Technology Approval Scheme (ATAS) in order to study this course. This is a requirement for enrolment at the University or for obtaining a Confirmation of Acceptance for Studies (CAS) if you need to make a Tier 4 General visa application. Please note, an ATAS certificate is not needed for you to submit an application for a course at LSBU and to receive an offer.
You can find more information about whether you will require this via the FCO website and in our MyLSBU guide to the Academic Technology Approval Scheme.
The process for obtaining an ATAS certificate can take some time so it is important that you check whether you need one as early as possible so that you can make your application for the certificate to obtain it in good time. Failure to produce a valid ATAS certificate could result in delays to receiving your CAS or we may be unable to enrol you at the University.
The JACS code for this course is H300.
How to apply
International (non Home/EU) applicants should follow our international how to apply guide.
Instructions for Home/EU applicants
Mode
Duration
Start date
Application code
Application method

Mode

Full-time

Duration

1 year

Start date

September

Application code

4323

Application method

Mode

Part-time

Duration

2 years

Start date

September

Application code

4324

Application method
Full-time/part-time postgraduate students and research students apply through the UK Postgraduate and Statistical Service (UKPASS). Full details of how to do this are supplied on our How to apply section for postgraduate students and our How to apply section for research students.
Postgraduate applicants are required to provide up to two references as part of their application.
Accommodation
Students should apply for accommodation at London South Bank University (LSBU) as soon as possible, once we have made an offer of a place on one of our academic courses. Read more about applying for accommodation at LSBU.
Finance
It's a good idea to think about how you'll pay university tuition and maintenance costs while you're still applying for a place to study. Remember – you don't need to wait for a confirmed place on a course to start applying for student finance. Read how to pay your fees as a postgraduate student.
Postgraduate Application Service
Book a session with one of our specialist Postgraduate Advisors. Over a one on one Advice Session they'll advise you on postgraduate degrees at LSBU that match your interests and experience. Book an Advice Session.
Fees and funding
Fees are shown for new entrants to courses, for each individual year of a course, together with the total fee for all the years of a course. Continuing LSBU students should refer to the Finance section of our student portal, MyLSBU. Queries regarding fees should be directed to the Fees and Bursaries Team on: +44 (0)20 7815 6181.
UK/EU fee:

£8700

International fee:

£13125

AOS/LSBU code:

4323

Session code:

1FS00
UK/EU fee:

£3866.67

International fee:

£5833.33

AOS/LSBU code:

4324

Session code:

1PS00
Total course fee:
UK/EU
£8700
International
£13125
For more information, including how and when to pay, see our fees and funding section for postgraduate students.
Possible fee changes
Current regulatory proposals suggest that institutions will be permitted to increase fee levels in line with inflation up to a specified fee cap. Specifically, LSBU may be permitted to increase its fees for new and existing Home and EU students from 2017/18 onwards. The University reserves the right to increase its fees in line with changes to legislation, regulation and any governmental guidance or decisions.
The fees for international students are reviewed annually, and additionally the University reserves the right to increase tuition fees in line with inflation up to 4 per cent.
Postgraduate loan (PGL) for Masters study
If you are starting a postgraduate course, studying for a Masters-level qualification either full- or part-time from 1 August, you may be entitled to apply for a £10,280 postgraduate study loan. Find out more at our postgraduate fees and funding section.
Postgraduate Advice Service
You are invited to book a one-to-one appointment with one of our Postgraduate Advisors. They offer a 30 minute face-to-face session where you can get tailored advice on fees and funding. Book a 1-2-1 Advice Session.
Scholarships
We offer students considerable financial help through scholarships, bursaries, charitable funds, loans and other financial support. Many of our scholarships are given as direct Tuition Fee discounts.
Overview of scholarships and fee discounts for postgraduate students. Key scholarships and discounts below.
Vice-Chancellor Scholarships
Students holding an offer of a place on a postgraduate course will be invited to apply for a Vice-Chancellor Scholarships.
LSBU Graduate Loyalty Scheme
This scheme gives eligible undergraduate students and alumni a discount of their taught postgraduate tuition fees when they enrol on one of our postgraduate taught courses starting this year. Read more about the Graduate Loyalty Scheme.
International students
As well as being potentially eligible for our undergraduate scholarships, International students can also benefit from a range of specialist scholarships. Find out more about International scholarships.
Please check your fee status and whether you are considered a home, EU or international student for fee-paying purposes by reading the UKCISA regulations.
Case studies
Select a case study and read about practical project work, students' placement experiences, research projects, alumni career achievements and what it's really like to study here from the student perspective.
Prepare to start
We help our students prepare for university even before the semester starts. To find out when you should apply for your LSBU accommodation or student finance read How to apply tab for this course.
Enrolment and Induction
Enrolment takes place before you start your course. On completing the process, new students formally join the University. Enrolment consists of two stages: online, and your face-to-face enrolment meeting. The online process is an online data gathering exercise that you will complete yourself, then you will be invited to your face-to-face enrolment meeting.
In September, applicants who have accepted an unconditional offer to study at LSBU will be sent details of induction, which is when they are welcomed to the University and their School. Induction helps you get the best out of your university experience, and makes sure you have all the tools to succeed in your studies.
Top of page

Course Enquiries - UK/EU
Tel: 0800 923 8888
Tel: +44 (0) 20 7815 6100
Get in touch
Course Enquiries - International
Tel: +44 (0) 20 7815 6189
Get in touch
Top of page