Section Menu
Leadership and Management: Homelessness and Housing PgCert
Overview
This programme develops key leadership and management skills for current managers and future leaders of organisations in the homelessness sector.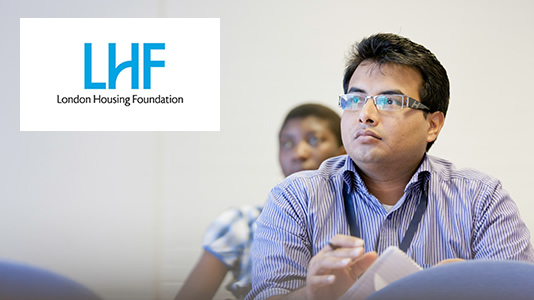 The course was developed by the University's School of Business School in collaboration with the London Housing Foundation (LHF), who are sponsoring the course. LHF may consider sponsoring applicants from relevant areas of the public sector as well as the third/voluntary sector.
The course is primarily designed for appropriately experience and qualified staff in the homelessness and allied sectors. The course also enables you to make a study visit to a similar sector in another country through the support of the London Housing Foundation.
The course will run throughout 2017 on a part-time basis. There'll be an initial residential from Tuesday 24 to Thursday 26 January followed by a combination of weekly attendance (9 weeks) each Thursday afternoon and three two-day blocks (Thursdays and Fridays) during each Semester.
"I may have underestimated the work involved in the course but I cannot undervalue the amount of learning I will take away from the Postgraduate Certificate in Leadership in Housing and Homelessness: from tutors, coursework and other students. As well as helping me personally it has given me a new perspective on a range of issues that will improve how I lead my organisation for the benefit of the communities we serve. I would wholeheartedly recommend the course to new and seasoned managers." Recent graduate
Key course information - ordered by mode
Mode
Duration
Start date
Location

Mode

Part-time

Duration

1 year

Start Date

January

Location

Southwark Campus
Stories
Four LSBU students returned home with bronze in the renowned Worldwide Network of International Business Schools (NIBS) Business Case Competition
Modules
Leadership and Management (20 Credits)
This module covers different concepts of leadership and management focusing on what might be considered the more appropriate styles in the homelessness and housing context. There'll be opportunities to evaluate your own individual and organisational competences and for skill development using in-depth reflections.
Assessment
100% coursework but with two elements as follows:
Element 1 (40% weighting) – two examples of high level reflections of your leadership or managerial performance
Element 2 (60% weighting) – an individual written assignment applying relevant theoretical concepts to your organisation.
Introduction to Accounting (10 credits)
This module provides you with a knowledge of basic concepts and practices in accounting, an understanding of accounting requirements in third sector organisations and an appreciation of good practice in financial reporting.
Assessment
100% coursework based on a case study.
Third Sector Organisational Development (20 Credits)
This module explores theories, techniques and knowledge in the area of Organisational Behaviour and People Management relevant to homelessness and housing organisations.
Assessment
100% Coursework but with two elements:
Element 1: (80% weighting) assignment based in students' own organisation
Element 2: (20% weighting) individual presentation on recommendations from element 1.
Governance (10 Credits)
This module enables managers, of third sector and other civil society organisations, to reflect on and understand the role of governance in ensuring accountability within their organisations.
Assessment
100% coursework: individual presentation on a governance scenario using digital story book.
The weighted pass mark across the modules 50%. Where there are multiple assessments, a 40% minimum pass on each element is a necessary condition of an overall pass. It's necessary to pass all the modules to be awarded the Postgraduate Certificate.
Employability
Employability Service
We are University of the Year for Graduate Employment for the second year in a row - The Times and Sunday Times Good University Guide 2018, 2019.
At LSBU, we want to set you up for a successful career. During your studies – and for two years after you graduate – you'll have access to our Employability Service, which includes:
An online board where you can see a wide range of placements: part-time, full-time or voluntary. You can also drop in to see our Job Shop advisers, who are always available to help you take the next step in your search.
Our Careers Gym offering group workshops on CVs, interview techniques and finding work experience, as well as regular presentations from employers across a range of sectors.
Our Student Enterprise team can also help you start your own business and develop valuable entrepreneurial skills.
Staff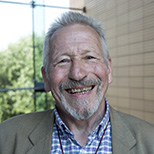 School/Division:
Business / Management, Marketing and People
Job title:
Lecturer, Charity Management
An expert in fundraising and philanthropy, Peter has 20 years' experience as a successful fundraising manager and fundraising director in a variety of charities including: the YMCA, Arthritis Care, Leonard Cheshire Disability, Brooke Hospital and Crisis UK.
---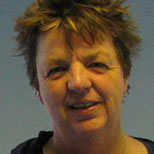 School/Division:
Business / Management, Marketing and People
Job title:
Senior Lecturer
Dr Jan Rae is a Senior Lecturer in Human Resource Management. She is also Course Director for the part-time Postgraduate Diploma and Master's programmes in Human Resource Management and Human Resource Development.
---
Facilities
Entry requirements
A degree or equivalent qualification together with appropriate senior work experience in a relevant setting, or
A professional qualification together with appropriate senior work experience in a relevant setting, or
Relevant senior sector experience , recognised as enabling the applicant to join a course at this level.
The relevance of an applicant's experience would normally be discussed at interview.
How to apply
Instructions for Home/EU applicants
Mode
Duration
Start date
Application code
Application method

Mode

Part-time

Duration

1 year

Start date

January

Application code

4523

Application method

See below
Full-time/part-time postgraduate students and research students apply through the UK Postgraduate and Statistical Service (UKPASS). Full details of how to do this are supplied on our How to apply section for postgraduate students and our How to apply section for research students.
Postgraduate applicants are required to provide up to two references as part of their application.
Postgraduate Application Service
Book a session with one of our specialist Postgraduate Advisors. Over a one on one Advice Session they'll advise you on postgraduate degrees at LSBU that match your interests and experience. Book an Advice Session.
Fees and funding
The London Housing Foundation (LHF) pays a flat fee to LSBU for each cohort. Applicants should therefore approach the LHF to enquire about possible sponsorship.
LHF would expect each employing organisation to reimburse them for 50% of the cost of each participant. There are no traditional course fees for individual applicants to pay.
Stories
Select a story and read about practical project work, students' placement experiences, research projects, alumni career achievements and what it's really like to study here from the student perspective.
Four LSBU students returned home with bronze in the renowned Worldwide Network of International Business Schools (NIBS) Business Case Competition
Prepare to start
Attendance at an initial residential from Tuesday 24 to Thursday 26 January 2017 at Cumberland Lodge, Windsor Great Park. (Paid for by London Housing Federation)
Top of page
Top of page