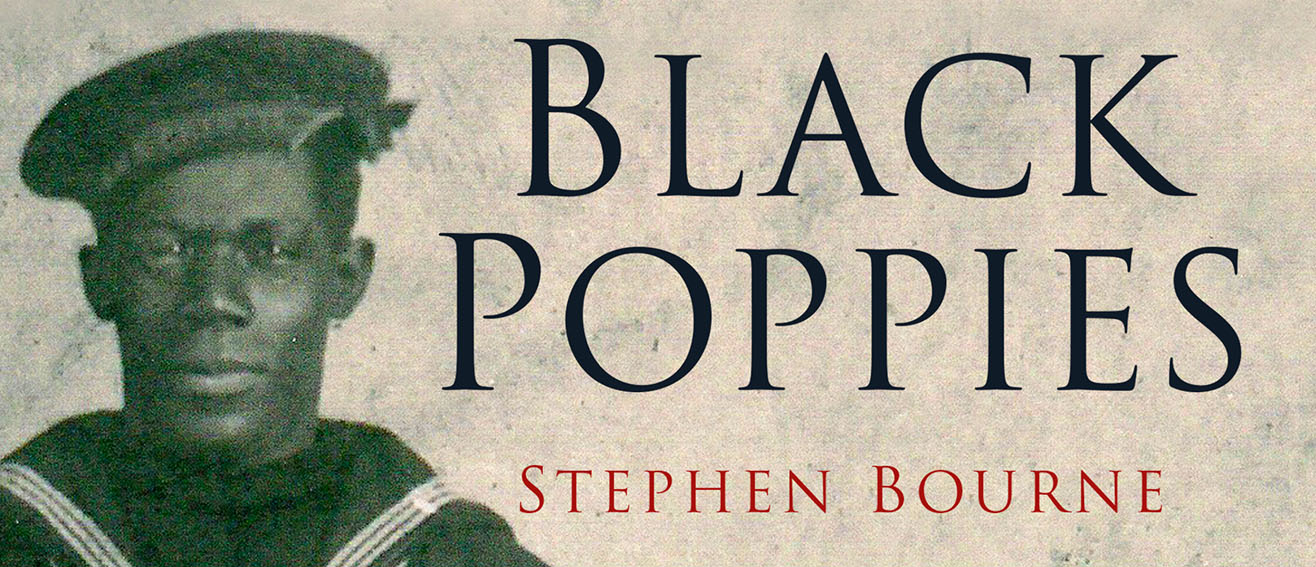 Stephen Bourne presents Black Poppies - 2nd Edition
LSBU Honorary Fellow Stephen Bourne presents an engaging and informative illustrated talk about the 2nd edition of his acclaimed book Black Poppies
Register Now
About this event
Time: 17:45 - 20:00
Price: Free
Organiser: LSBU
As part of Black History Month at London South Bank University, we are pleased to welcome back LSBU Honorary Fellow Stephen Bourne as he launches the 2nd edition of his best selling book Black Poppies. Stephen's illustrated talks provide an in-depth and touching insight into the lives, stories and contributions of individuals whose stories have often remain untold.
In Black Poppies, Stephen Bourne explores the lives of black servicemen and Britain's black community during the First World War. New life stories that have been added to the book include David Clemetson, the army officer who rose through the ranks after refusing to lie about his race; and Trinidad's George A. Roberts who was a sergeant in the Middlesex Regiment and, after the war, campaigned with the British Legion for better treatment of ex-servicemen. Bourne has also included the previously unpublished wartime letters of the Jamaican siblings Norman, Douglas and Vera Manley. These include Douglas's descriptions of life on the front-line and Vera's first-hand impression of the 1917 Russian Revolution.
Stephen Bourne is keen to engage people with stories of heroism and comradeship which can be empowering. In Black Poppies he also breaks new ground by focusing on the lives of black women in Britain in the First World War.
Provisional programme
5.45pm Arrival and registration
6pm Welcome
6.10pm Guest lecture by Stephen Bourne, author of Black Poppies
6.55pm Q&A
7.30pm Networking and refreshments
8pm Close
About the author
Stephen Bourne is the author of several ground-breaking books about the two world wars including Fighting Proud – The Untold Story of the Gay Men Who Served in Two World Wars (I B Tauris/Bloomsbury Academic, 2017) and War to Windrush – Black Women in Britain 1939-48 (Jacaranda Books, 2018). For Black Poppies – Britain's Black Community and the Great War he received the Southwark Arts Forum Award for Literature. In 2017, Stephen was awarded an Honorary Fellowship from London South Bank University for his contribution to diversity.