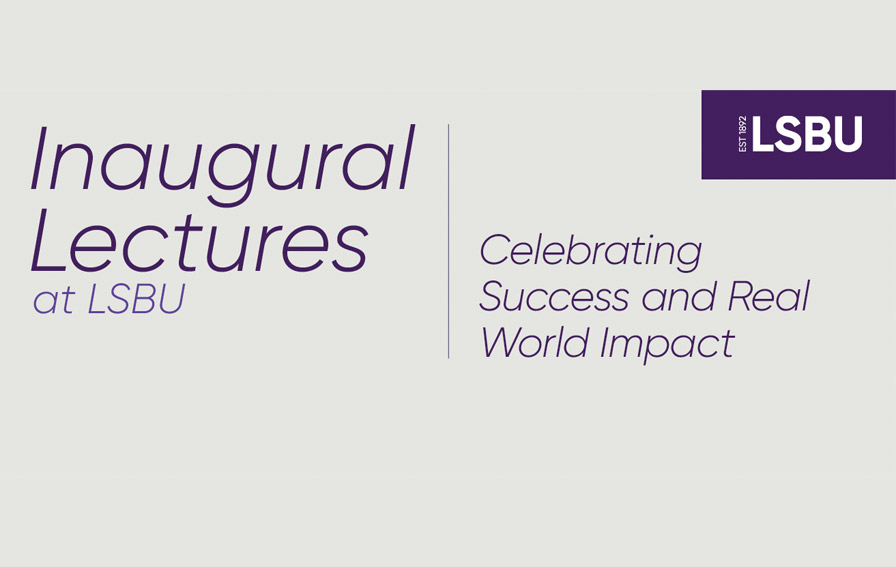 Women, Politics and Gender Equality
Political agency and intersectionality in the routes to power - Shaminder Takhar
Register Now
About this event
Date: 26 April 2023 - 26 April 2023
Time: 18:00 - 20:00
Price: Free
LSBU are proud to present this inaugural lecture by Professor Shaminder Takhar as part of our inaugural lectures programme for 2022-23.
Professor Takhar is Professor of Sociology in the School of Law & Social Sciences at LSBU. She is also Chair of the School Ethics Panel and leads the Race, Gender and Sexualities Research Group. Her research and publications are centred around race, gender, sexuality and social justice. You can read more about her lecture, accomplishments & impressive career below. We hope you'll join us as Professor Takhar explores important - and timely - discussions around women, politics & gender equality.
Inaugural lectures are an occasion of significance in our professors' careers at the University. They provide an opportunity to recognise and celebrate the achievements of our recently appointed professors who are undertaking research, innovation, engagement and teaching activities in their field of expertise.
Our lectures are open to all LSBU Group staff & students as well as to members of the public and are free of charge. They are taking place in person and will be recorded. They are not being live streamed at present.
You can check out the full programme of our inaugural lectures here.
________________________________________________________________________________________________
Women, Politics and Gender Equality
Political agency and intersectionality in the routes to power
By Professor Shaminder Takhar, Professor of Sociology, Division of Social Sciences, School of Law & Social Sciences, LSBU
Description: Despite record numbers of women being elected across the globe, feminist theories of representation explain why there is an absence of gender equality, even in the most democratic societies. The representation of women at decision-making levels is important but political power can be used to oppress women through restrictive rights legislation. In her inaugural lecture, Prof Takhar argues that despite the imperfections of current global political structures, the importance of women gaining ground cannot be underestimated. However, political participation is not straightforward even in a liberal democratic society such as the UK where women's involvement in politics has resulted in abuse and threatening behaviour including racism against minority ethnic women.
The social hierarchy between men and women in public life leads to the gendering of political agency which has been conceptualised in a variety of ways in social theory. Mobilising feminist theories of representation, and drawing on her own work, Gender, Ethnicity and Political Agency and Gender and Race Matter, Professor Takhar argues that creating 'spaces of agency' is central to an emancipatory vision for women. Despite social barriers restricting women mobilising around issues such as gender and race inequality, she argues that practical strategies such as women-only shortlists and quotas are effective in the pursuit of gender equality.
Biography: Professor Shaminder Takhar is Professor of Sociology and Co-Director of the Social Justice and Global Responsibility Research Centre in the School of Law and Social Sciences, London South Bank University. She sits on the editorial boards of Sociology and Sociological Research Online, is an editorial advisory board member for Emerald Group Publishing and the UKRI AHRC Peer Review College. Professor Takhar's research and publications focus on race, gender, sexuality and social justice and her most recent publications are 'Strategy, Planning and Accountability' in Anti-Racism in Higher Education: An Action Guide for Social Change (2022) and 'The Gender Agenda' (2022). She is currently working on decolonisation and sexuality and human rights.
________________________________________________________________________________________________
Programme
5.45pm – Arrival & registration
6pm – Welcome & introduction
6.05pm – Inaugural lecture: Women, Politics and Gender Equality- Professor Shaminder Takhar, Professor of Sociology, Division of Social Sciences, School of Law & Social Sciences, LSBU
7pm – Closing remarks
7.15pm – Networking & refreshments
8pm - Close
Please share this event with anyone you feel might be interested or benefit for attending. Your support can ensure the event reaches a wider audience.
You will receive a confirmation email with more information a few days before the event takes place.
We look forward to seeing you!