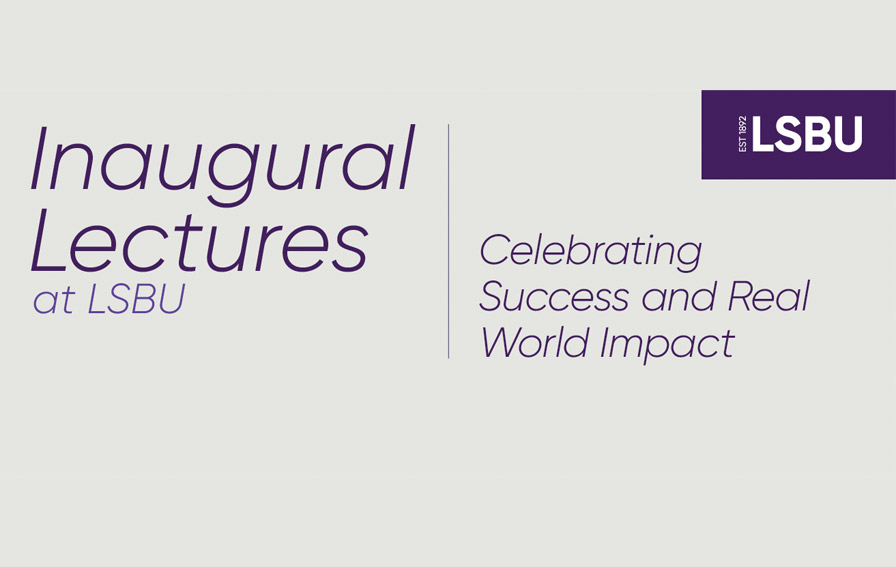 Precision Manufacturing for a Prosperous Future
From research lab to societal impact - Saurav Goel
Register Now
About this event
Date: 25 October 2023 - 25 October 2023
Time: 18:00 - 20:00
Price: Free
LSBU are proud to present this inaugural lecture by Professor Saurav Goel as part of our inaugural lectures programme for 2022-23.
Professor Goel is Professor in Manufacturing within LSBU's School of Engineering. In this lecture, he will discuss his career in research through the journey that started in chemistry and has led to research across the field of engineering. This page will be updated in the coming months and we hope you'll join us in hearing from Professor Goel for his insightful & thought provoking inaugural lecture.
Inaugural lectures are an occasion of significance in our professors' careers at the University. They provide an opportunity to recognise and celebrate the achievements of our recently appointed professors who are undertaking research, innovation, engagement and teaching activities in their field of expertise.
Our lectures are open to all LSBU Group staff & students as well as to members of the public and are free of charge. They are taking place in person and will be recorded. They are not being live streamed at present.
You can check out the full programme of our inaugural lectures here.
________________________________________________________________________________________________
Precision Manufacturing for a Prosperous Future
From research lab to societal impact
By Professor Saurav Goel, Professor in Manufacturing, School of Engineering, LSBU
Description: Numerous life-enhancing technologies, which harness the basic principles of physics, demand high precision and accuracy, to enable practical realisation. Manipulation of bulk material at an inaccessible atomic scale was largely considered to be the domain of quantum physics and nanotechnology. However, ultra-precision engineering has established itself for controlling surface properties and sub-surface integrity of optical, electronic and mechanical parts in an era, where continuum mechanics is left behind, and quantum nature comes into play. Solving new global challenges presented by the imminent issue of climate change needs disruptive advances in precision manufacturing to cope with the imminent issue of food-water-energy security. Products such as precision mirrors for space satellites, reticles for telescopes and 3D printed bio-organs are empowering the future of life and handheld technologies, but these efforts shall continue in the future to realize newer advances to leapfrog from bits based classical computers to qubits-based quantum computers. Advances in telecommunication to achieve faster communication via 5G or 6G technologies will need these advances the most.
In the present decade, major new industries such as nano-optics and nano-fluidics stand poised to similarly benefit from advances in miniaturization: Meta-lenses, augmented/virtual reality combiners, and point-of-care DNA analysis promise to be game-changing for society provided sufficient advances in manufacturing precision can occur. Precision manufacturing (PM) extends traditional machining, moulding and forming to ever smaller dimensions with nanoimprint lithography, diamond orthogonal cutting, and nanoscribe machining with key manufacturing and metrology capabilities involving diamond tools to meet these "Beyond Moore" fabrication challenges. The talk will highlight some of the challenges that are in our way and the pathway to overcoming those challenges to achieve a more prosperous future.
Biography: Prof Saurav Goel PI is a Professor in the School of Engineering at London South Bank University (LSBU). He joined LSBU in 2019 from Cranfield, where he ran day-to-day operations of the EPSRC Centre for Doctoral Training in Ultra-Precision Engineering supporting its smooth operation with the University of Cambridge. Since arrival to LSBU, he has secured well over a £1m pound research income to systematically build a strong manufacturing research portfolio in the Mechanical Engineering Division. He has received funding from all major funding agencies including the EPSRC, Royal Society, Royal Academy of Engineering and British Counsil to name a few.
He is a currently EPSRC Early Career Forum (ECF) Member in Manufacturing and holds the position of Associate Director of the EPSRC NetworkPlus in Digitalised Surface Manufacturing.
In terms of scientific activities, he holds Associate Editorship role for couple of journals including the Q1 Journal, Journal of Manufacturing Processes.
He was listed among the top 2% of scientists in the World from the list issued by Stanford University/Elsevier.
He has published more than 125 Journal papers with h-index approaching 40. One thing he takes pride in saying is that he went to the British Parliament to present his research during his PhD days, thanks to the STEM for Britain competition.
He maintains a research group of about 7 people including 1 Post doc, 4 PhD students and 2 International Visiting researchers. He has graduated 5 PhD students and supervised 4 Post Docs including the Newton International Fellow. To learn more about his research he would like to welcome you all to visit him in BRB14 Research Lab on the Borough Road, where he has been working towards "Nature inspired Manufacturing" agenda as his key research theme to try and amalgamate manufacturing and biology together.
________________________________________________________________________________________________
Programme
5.45pm – Arrival & registration
6pm – Welcome & introduction
6.05pm – Inaugural lecture: Precision Manufacturing for a Prosperous Future - Professor Saurav Goel, Professor in Manufacturing, School of Engineering, LSBU
7pm – Closing remarks
7.15pm – Networking & refreshments
8pm - Close
Please share this event with anyone you feel might be interested or benefit for attending. Your support can ensure the event reaches a wider audience.
You will receive a confirmation email with more information a few days before the event takes place.
We look forward to seeing you!