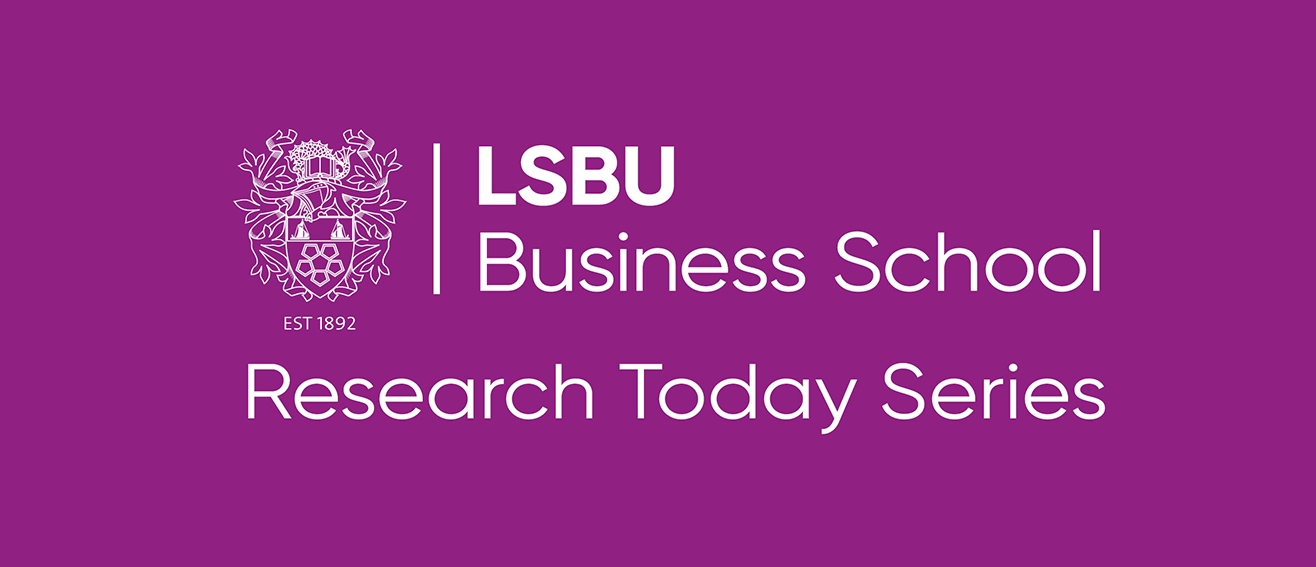 ResearchToday!: Which customers sign up to a new B2B loyalty programme?
'ResearchToday!' is a research seminar series that shows the width of research in the Business School, and is a forum to foster the collaboration and exchange among interested colleagues. We meet weekly during teaching term times.
About this event
Date: 26 November 2020
Location: This event will be delivered virtually
Time: 12:00 - 14:00
Price: Free
Organiser: Professor Karin Moser, Director London Centre of Business and Entrepreneurship Research
Interested guests are always welcome, from within or outside of the university! No registration is needed if you are internal, please just join us. If you are external to the University, please just send us an email to let us know you will be joining us, and we will inform our reception desk to expect you. Contact and further information: Research Manager for the Business School, email: busresearch@lsbu.ac.uk
This week's seminar presentation will be given by Ammarah Marjan. To give you a taste of the session, a brief abstract can be found below:
Digital loyalty programmes are an increasingly common tool for business-to-business marketers hoping to
increase repeat sales through deeper customer engagement. In consumer markets characterised by habitual brand switching, such programmes do little to influence behavioural loyalty, and disproportionately attract the firm's existing heavy buyers. Industrial buying, however, relies on direct sales channels and features negotiation and reciprocity. Loyalty effects may therefore differ from earlier B2C findings, and although no clear picture yet exists, such knowledge is important as B2C digital loyalty programmes grow in popularity. In this study, we describe the evolving characteristics of programme membership over two years in a B2B scheme that was first trialled and then launched in the customer base of US toolmaker. We benchmark four loyalty-measures using an established model of buyer heterogeneity. Findings are consistent with the idea that the scheme recruited the heaviest buyers earliest and had an insignificant effect on total revenue. We discuss managerial implications, particularly about (1) managing the rollout of similar schemes, and (2) refocussing the programme objectives to maintain sales from the lightest rather than the heaviest buyers.