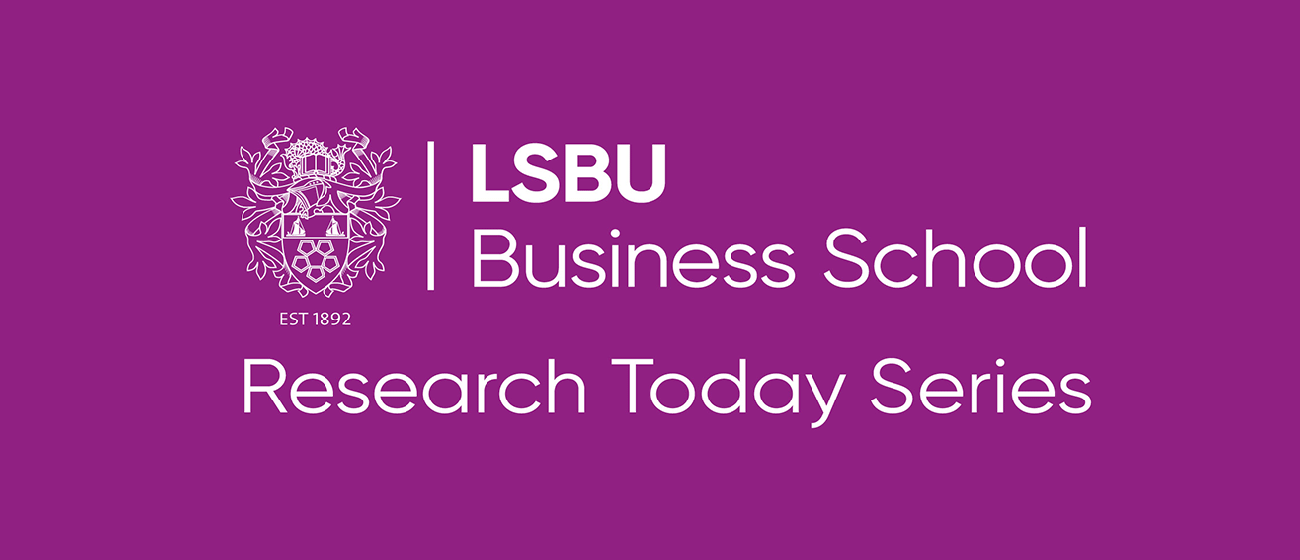 ResearchToday!: "Intercultural Skills that University Graduates and Businesses in Europe Need Today"
'ResearchToday!' is a research seminar series that shows the width of research in the Business School, and is a forum to foster the collaboration and exchange among interested colleagues. We meet weekly during teaching term times.
ResearchToday!: "Intercultural Skills that University Graduates and Businesses in Europe Need Today"
About this event
Date: 11 March 2021
Location: MS Teams (please email busresearch@lsbu.ac.uk to be added to the team)
Time: 12:00 - 13:00
Price: Free
Organiser: Professor Karin Moser, Director of Research in LSBU Business School
Interested guests are always welcome, from within or outside of the university! No registration is needed if you are internal, please just join us. If you are external to the University, please just send us an email to let us know you will be joining us, and we will inform our reception desk to expect you. Contact and further information: Research Manager for LSBU Business School, email: busresearch@lsbu.ac.uk
This week's seminar presentation will be given by Prof Karin Moser, Dr Rea Prouska & Dr May Tungtakanpoung. To give you a taste of the session, a brief abstract can be found below:
Learning several languages, being open-minded, expressing an understanding for other cultures while demonstrating a willingness to network and collaborate, are essential intercultural skills for graduates seeking employment with European businesses and employers, says new research by academics at London South Bank University (LSBU), conducted jointly with three European and one other UK university. In this session, we report on the results from our two graduate and employer surveys and interviews. The research is part of our Erasmus+ grant on 'Developing the cross-cultural skills of graduates in response to the needs of European enterprise' (2019 – 2022). The comparative research was conducted in Belgium, Sweden, Turkey and the UK and is a collaboration between the University of Worcester (Project lead, UK), London South Bank University (UK), UC Leuven-Limburg (Belgium), Halmstad University (Sweden) and Bursa Uludağ University (Turkey).