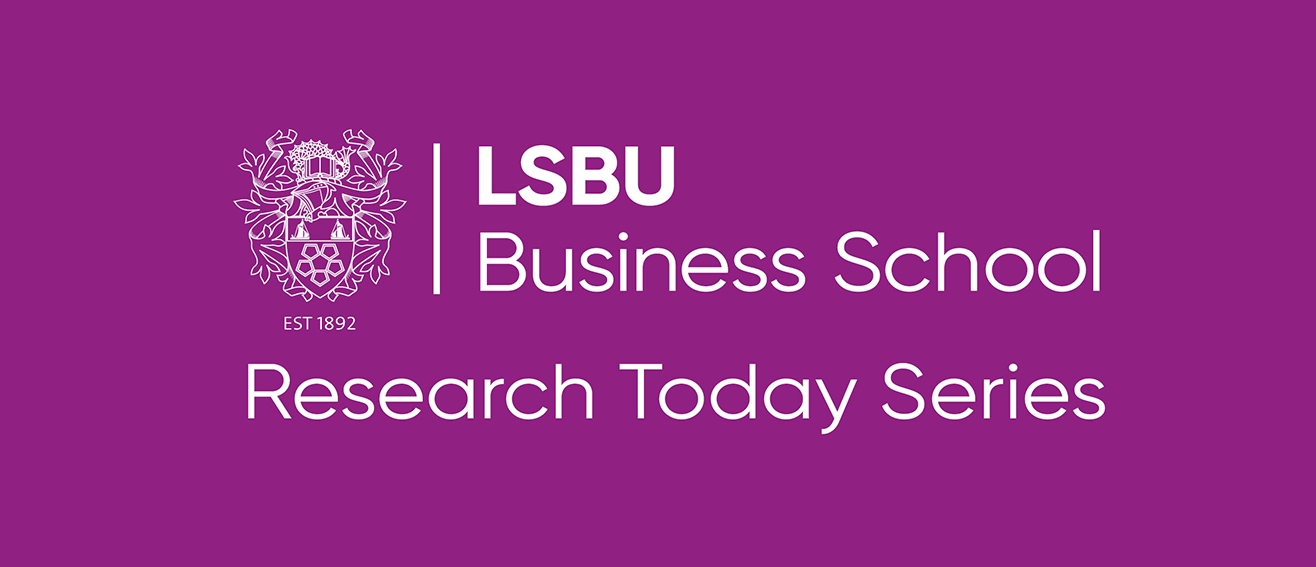 ResearchToday!: Budgeting seen through a Strong Structuration Theory lens
'ResearchToday!' is a research seminar series that shows the width of research in the Business School, and is a forum to foster the collaboration and exchange among interested colleagues. We meet weekly during teaching term times.
About this event
Date: 19 November 2020
Location: This event will be delivered virtually
Time: 12:00 - 14:00
Price: Free
Organiser: Professor Karin Moser, Director London Centre of Business and Entrepreneurship Research
Interested guests are always welcome, from within or outside of the university! No registration is needed if you are internal, please just join us. If you are external to the University, please just send us an email to let us know you will be joining us, and we will inform our reception desk to expect you. Contact and further information: Research Manager for the Business School, email: busresearch@lsbu.ac.uk
This week's seminar presentation will be given by Sara Abdaless. To give you a taste of the session, a brief abstract can be found below:
There has been a considerable interest in the literature in understanding how budgeting is influenced by the
institutional environment and how it is used as a result of these pressures. This study explores how budgeting evolves, influences and is being influenced, during times of strategic change using strong Structuration Theory to guide the process. The theory enables an in-depth understanding of the multiple facets of budgeting considering its institutional environment and demonstrates that budgeting is a social system that produces and reproduces through interaction between the agents and its structural properties. The role of agency in the change process becomes evident and is captured alongside the change to the primacy of budgeting's structural properties (Domination, Legitimation and communication). This study also sheds light on the inter-organisational and intra-organisational legitimacy aspects of budgeting. The data used in this study is qualitative and based on interviews conducted in the context of a single embedded case study.