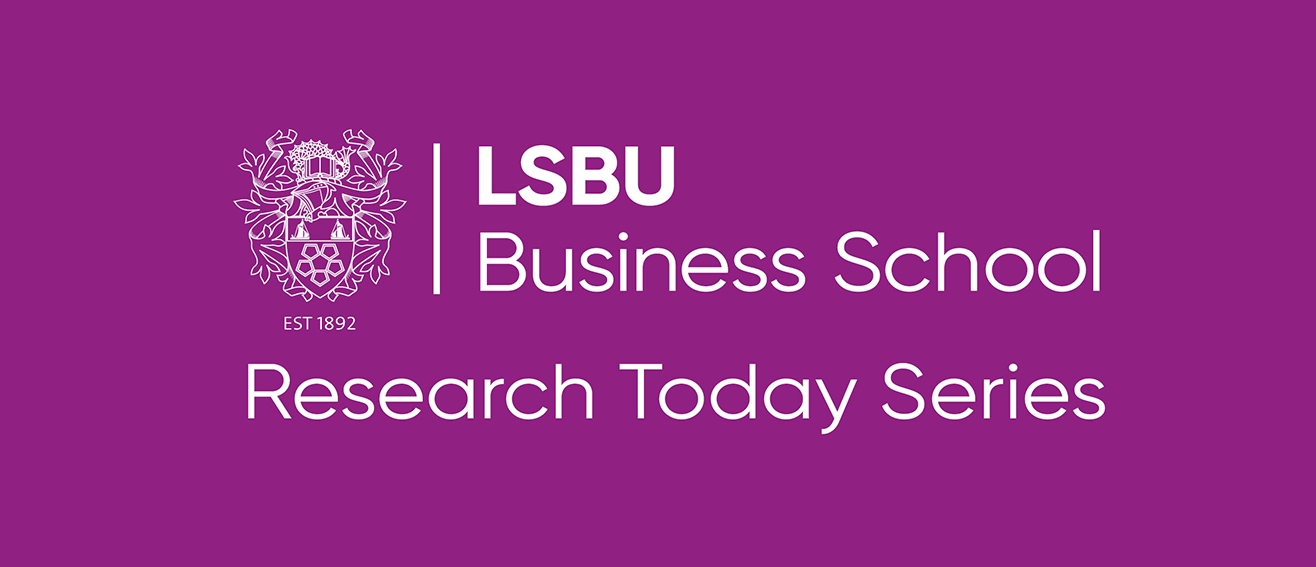 ResearchToday!: Analysing Social Media Network Data to Identify Key Innovation Drivers in Open Innovation Processes
'ResearchToday!' is a research seminar series that shows the width of research in the Business School, and is a forum to foster the collaboration and exchange among interested colleagues. We meet weekly during teaching term times.
ResearchToday!: Analysing Social Media Network Data to Identify Key Innovation Drivers in Open Innovation Processes
About this event
Date: 03 December 2020
Location: This event will be delivered virtually
Time: 12:00 - 14:00
Price: Free
Organiser: Professor Karin Moser, Director London Centre of Business and Entrepreneurship Research
Interested guests are always welcome, from within or outside of the university! No registration is needed if you are internal, please just join us. If you are external to the University, please just send us an email to let us know you will be joining us, and we will inform our reception desk to expect you. Contact and further information: Research Manager for the Business School, email: busresearch@lsbu.ac.uk
This week's seminar presentation will be given by Andreas Scheel. To give you a taste of the session, a brief abstract can be found below:
In recent years, Open Innovation (Chesbrough, 2003) activities have become increasingly famous being
adopted by a wide range of companies. However, the number of ideas generated by opening up to external sources often leads to information overload resulting in inefficient processes. The identification of innovation drivers can provide one possible solution to tackle this challenge. This approach is not new to the scientific community. Taking as an example, the Lead User Theory, inaugurated by Eric von Hippel in the 1980s, created a vast stream of literature around that specific topic. However, existing methods remain resource-intensive or restricted to theory. The method developed in this PhD project is based on the concept of "weak ties" (Granovetter, 1973) which postulates that people connecting across groups have a better chance of seeing good ideas as they are familiar with alternative ways of thinking. Taking this into consideration, the current research project seeks to answer the question on how social media network data can be used to identify individuals that are more likely to contribute positively to open innovation processes. For this purpose, the thesis introduces an indicator, the Coefficient of Mutuality (CoM), to measure overlaps in friendship circles of an individual by collecting social media data for its calculation.