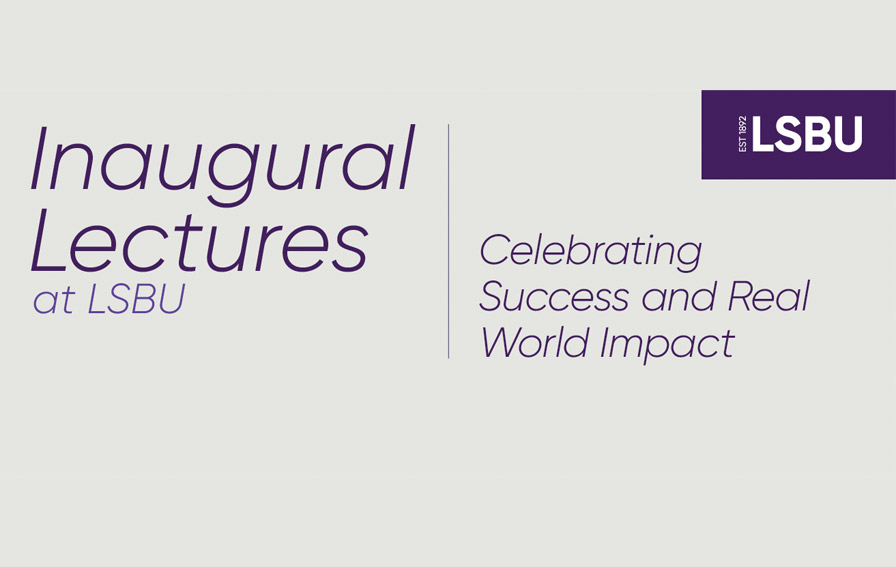 Human Judgements, Decisions and Forecasts 'Fuelled on the Fly'
Human preferences & behaviours are constructed on the fly: Evidence from judgements, forecasting, risky & moral decision-making- Petko Kusev
Register Now
About this event
Date: 04 October 2023 - 04 October 2023
Time: 18:00 - 20:00
Price: Free
LSBU are proud to present this inaugural lecture by Professor Petko Kusev as part of our inaugural lectures programme for 2022-23.
Professor Kusev recently joined LSBU's Business School as Professor of Decision Science. He has worked at a multitude of institutions during his impressive career and has published his experimental and theoretical articles in many world-leading journals. You can read more about his career and accomplishments below as well as see the topic of his lecture. We hope you will join us in hearing about Professor Kusev's challenging and insightful exploration into how we make decision and how much of this is done 'on the fly'.
Inaugural lectures are an occasion of significance in our professors' careers at the University. They provide an opportunity to recognise and celebrate the achievements of our recently appointed professors who are undertaking research, innovation, engagement and teaching activities in their field of expertise.
Our lectures are open to all LSBU Group staff & students as well as to members of the public and are free of charge. They are taking place in person and will be recorded. They are not being live streamed at present.
You can check out the full programme of our inaugural lectures here.
________________________________________________________________________________________________
Human Judgements, Decisions and Forecasts 'Fuelled on the Fly'
Human preferences and behaviours are constructed on the fly: Evidence from judgements, forecasting, risky and moral decision-making
By Professor Petko Kusev, Professor of Decision Science, LSBU Business School
Description: A strong assumption of leading utilitarian, behavioural, and social science theories is that decision makers have stable preferences (rational or irrational) that guide their choices between alternatives, judgements (evaluations) and forecasts (predictions). In contrast, in this inaugural lecture, Professor Petko Kusev will explore the lability of human preferences and argue that preferences are constructed 'on the fly', guided by very simple psychological processing mechanisms. Accordingly, Professor Kusev will explore theoretical and empirical evidence from research in cognitive psychology, moral judgements and decision-making, risky decision-making, consumer behaviour, and forecasting.
Biography: Petko Kusev has joined us as Professor of Decision Science from the University of Huddersfield where he was a Professor of Behavioural Science, the founder and Director of the Behavioural Research Centre, Subject Group Leader for Research & Enterprise and a steering group member of the Secure Societies Institute. Petko is also a Visiting Professor at The University of Warsaw and The University of Split.
Previously Petko worked at Kingston University London, City, University of London, University College London, The University of Tokyo, Tokyo Institute of Technology and The University of Warwick. He was Acting Head of Department, and a Subject Group Leader for Research & Enterprise, as well as course director of the MSc Behavioural Economics and Decision Science. Petko earned a PhD in Psychology, MSc in Economics, and BSc in Psychology, and is a Chartered Fellow of the Charted Management Institute - CMgr FCMI, and Senior Fellow of the Higher Education Academy (SFHEA).
Petko's theoretical, empirical, and applied research and teaching in Judgement and Decision-Making, Behavioural Science/Economics, Cognitive Psychology, Behavioural Forecasting, Moral/Ethical Behaviour, Risk and Human Behaviour explore the influence on/and of Behaviour regardless of the type of Behavioural Agency (humans, organisations and autonomous systems), employing experimental research methods, mathematical modelling and data analysis techniques.
Accordingly, Petko has published his experimental and theoretical articles in world leading journals hosted by the American Psychological Association, Psychonomic Society, Cognitive Science Society, and the Society for Risk Analysis (e.g., Journal of Experimental Psychology: General; Cognition; Cognitive Science; Psychonomic Bulletin & Review; Risk Analysis; Behavior Research Methods; Experimental Psychology; Journal of Experimental Psychology: Human Perception and Performance; Journal of Experimental Psychology: Learning, Memory, and Cognition; Journal of Neuroscience, Psychology, and Economics; Behavioral and Brain Sciences; Computers in Human Behavior; Journal of Behavioral Decision Making; Journal of Gambling Studies; Journal of Economic Psychology).
Petko has been awarded several behavioural science research grants from AHRC, ESRC, the British Academy, Nuffield Foundation, Japan Society for the Promotion of Science, The Leverhulme Trust and Innovate UK (KTP). He is also an associate editor, special issue editor, reviewer for world-leading journals and for research grant applications submitted to ESRC, EPSRC, BBSRC, Swiss National Science Foundation, and has served on the advisory boards of several International scientific societies and research councils.
In his roles as an academic leader Petko has been invited many times at national and international conferences (over 50 times), and has given keynote speeches on his research in Japan (The University of Tokyo, Tokyo Institute of Technology), USA (University of California, Los Angeles), Poland and Germany. He has also chaired many of those research events. Since 2010, Petko supervised to successful completion 15 PhD and postdoctoral researchers, and has been an external PhD examiner (for Universities in the UK and abroad) and REF2021 examiner for Universities in the UK.
Petko is also a member and senior fellow of leading International Psychological Societies: American Psychological Association, USA, Experimental Psychology Society, UK, Psychonomic Society, USA, Association for Psychological Science, USA, and Society for Judgment and Decision Making, USA.
Over the years Petko's research outputs led to media interests and press releases. In 2010, his research on risk was recognised by leading financial and insurance industries and he was shortlisted for the Inaugural Lloyd's Science of Risk Prize. His research on 'Judgments Relative to Patterns' was broadcast by BBC Radio 4 on 24th June, 2014, and in August 2016, his article on moral decision-making was press-released by the Psychonomic Society, USA and MedicalXpress. In 2017, an article published in Fortune about financial decision-making ("Brainstorm Health: Bitcoin Mental Health, Mass Teva Layoffs, Collins' Obamacare'') referred to his article "Understanding Risky Behavior: The Influence of Cognitive, Emotional and Hormonal Factors on Decision-Making under Risk." (Kusev et al., 2017). Petko has published collaborative research pieces/articles in Which? Magazine and most recently in December 2021, TIME Magazine (NY) invited him for an interview on the topic of Difficult Choices and Risk.
________________________________________________________________________________________________
Programme
5.45pm – Arrival & registration
6pm – Welcome & introduction
6.05pm – Inaugural lecture: Human Judgements, Decisions and Forecasts 'Fuelled on the Fly' - Professor Petko Kusev, Professor of Decision Science, LSBU Business School
7pm – Closing remarks
7.15pm – Networking & refreshments
8pm - Close
Please share this event with anyone you feel might be interested or benefit for attending. Your support can ensure the event reaches a wider audience.
You will receive a confirmation email with more information a few days before the event takes place.
We look forward to seeing you!