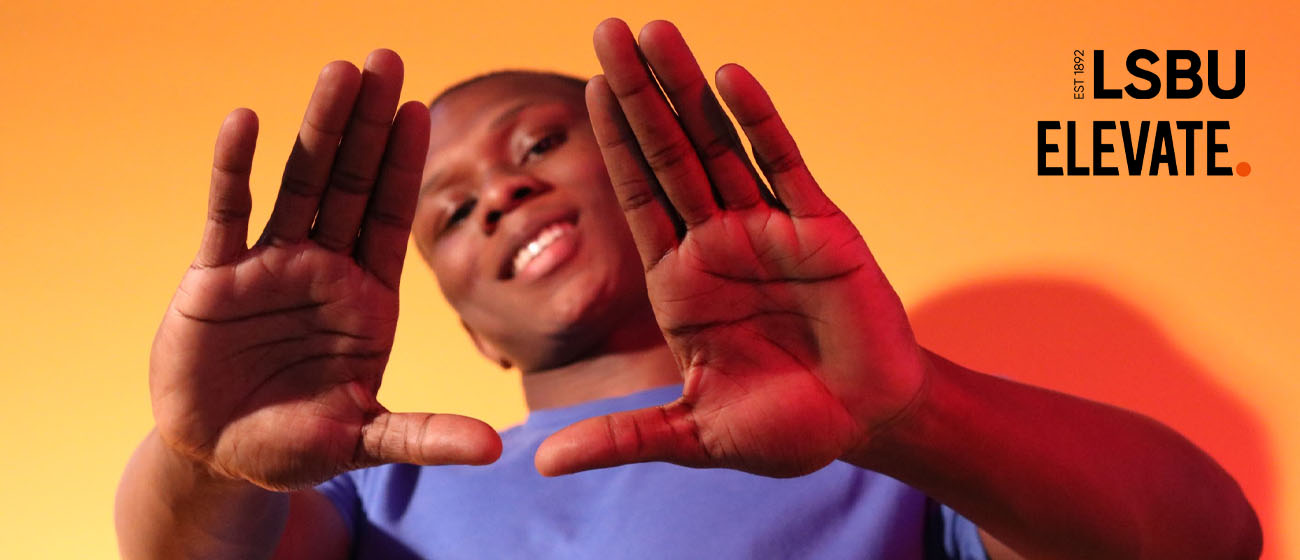 Our Creative Futures - Day Two
Celebrate creativity and cultural engagement in Lambeth
Register Now
About this event
Date: 22 April 2021 - 22 April 2021
Location: This event will be delivered virtually
Time: 13:00 - 17:00
Price: Free
Two afternoons of discussion and networking online, exploring creative pathways for young people in Lambeth.
Hosted by London South Bank University in partnership with ELEVATE, Lambeth's mission to open up the creative and cultural sector to all young people in the borough.
Celebrating creativity and cultural engagement, Our Creative Futures includes panel discussions and interactive workshops, and signposts upcoming opportunities. Young Lambeth creatives take a lead role in both afternoons.
This afternoon creates an open space for cultural producers and facilitators to join young people in discussion over ways to strengthen creative pathways. Sessions include a focus on youth voice, work in schools, connectivity between cultural organisations and best practice mentoring.
The full programme for this event will be released soon.
NB: Our Creative Futures is focussed on opportunities in Lambeth. Interested attendees from other boroughs are welcome to attend. Any queries, please direct these to Kristina Nilles - nillesk@lsbu.ac.uk.
ELEVATE is made possible by a Cultural Impact Award from the Mayor of London, secured by Lambeth Council through its London Borough of Culture bid – Radical Hearts. Open Minds.
Our Creative Futures is organised and supported by The School of Arts and Creative Industries at London South Bank University.