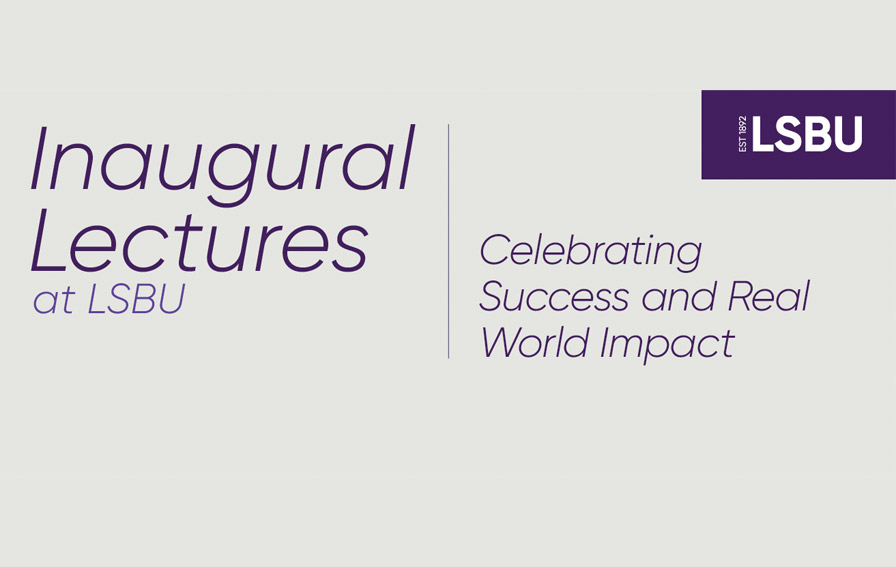 Work-life Balance in Architecture
Gender, 24/7 Late Capitalism and the Ends of Sleep. This lecture is given by Igea Santina Troiani
Register Now
About this event
Date: 29 March 2023 - 29 March 2023
Time: 18:00 - 20:00
Price: Free
LSBU are proud to present this inaugural lecture by Professor Igea Santina Troiani as part of our inaugural lectures programme for 2022-23.
Professor Troiani recently joined LSBU as Professor of Architecture and Head of Division for Architecture within our School of the Built Environment and Architecture. She is an architect, feminist filmmaker & academic. Her previous research has focused on the influence of neoliberalism on the social, political & economic production of architecture and its effect on the female & male architect. We'll update this page in the coming months with more information and we hope you'll join us in hearing Professor Troiani in her inaugural lecture.
Inaugural lectures are an occasion of significance in our professors' careers at the University. They provide an opportunity to recognise and celebrate the achievements of our recently appointed professors who are undertaking research, innovation, engagement and teaching activities in their field of expertise.
Our lectures are open to all LSBU Group staff & students as well as to members of the public and are free of charge. They are taking place in person and will be recorded. They are not being live streamed at present.
You can check out the full programme of our inaugural lectures here.
________________________________________________________________________________________________
Title: Work-life Balance in Architecture
By Professor Igea Santina Troiani, Professor of Architecture and Head of Division for Architecture, School of the Built Environment and Architecture, LSBU
Description:
This lecture discusses the subject of work-life balance in architecture in relation to gender, 24/7 capitalism and sleep. Here, I centre on the quality of a contemporary architect's life - female or male, with or without care commitments - in order to understand gendered implications of work on the bodies of the architect worker and those around them. As the construction industry, and architecture within it, becomes increasingly economically driven and centred on performance delivery in a global marketplace, architects are under increasing pressure to perform by working longer hours. Simultaneously, as architecture becomes more feminised previous rigid divisions of labour enacted between the home and places of work – femina domestica (or domestic woman) and homo oeconomicus (or economic man) – are slowly being blurred. Regardless of the extensive work done towards achieving gender parity in architecture, in July 2022 only 30.5% of ARB registered architects in the UK were women. Many men architects too are starting to want a less stressful life, with more time at home and less in the office. Younger generations of architects seek a better life available to them that is more ecologically, socially, and ethically balanced but the culture of the creative architect's work life which occupies every hour of their day remains a primary barrier to change.
In this talk, I focus on the work-life of British-Iraqi architect, Dame Zaha Hadid (1950-2016) as a critical aperture. It centres on Zaha Hadid's penthouse in Clerkenwell where she briefly lived, and which was adjacent her office. I present the story of Hadid's penthouse in the context of Dame Margaret Thatcher's neoliberal capitalism and refer to the writings by Michel Foucault and Wendy Brown to discuss how Hadid's life for architectural production, at the corporate level and its purest ideological form, ties the body of the architect to the concept of homo oeconomicus who is increasingly emerging in female form. The lecture aims to expose how the neoliberal version of capitalism affects contemporary design, our cities and the sacrifices made by the architect designer and their body. It argues for a better work-life balance in architecture, a change in attitude to work hours and the value of rest and sleep.
Biography:
Professor Igea Troiani (PhD) is Head of the Division of Architecture at LSBU and Chair of WIA (Women In Architecture) UK. She is founder and editor-in-chief of the award-winning journal Architecture and Culture (Routledge), editor and author of 6 books and a multitude of edited journal issues, book chapters, journal articles and research film. Her forthcoming book is entitled Work-life Balance in Architecture (Routledge, due out 2023), of which this material is a part.
________________________________________________________________________________________________
Programme
5.45pm – Arrival & registration
6pm – Welcome & introduction
6.05pm – Inaugural lecture - Professor Igea Santina Troiani, Professor of Architecture and Head of Division for Architecture, School of the Built Environment and Architecture, LSBU
7pm – Closing remarks
7.15pm – Networking & refreshments
8pm - Close
Please share this event with anyone you feel might be interested or benefit for attending. Your support can ensure the event reaches a wider audience.
You will receive a confirmation email with more information a few days before the event takes place.
We look forward to seeing you!