Section Menu
Drawing conclusions and insights on US presidential talks – part of our research seminar programme
| | |
| --- | --- |
| Date: | 19 October 2017 |
| Time: | 12:00 - 13:00 |
| Location: | |
| Organiser: | Prof. Karin Moser |
| Contact details: | 020 7815 7701, moserk@lsbu.ac.uk |
| Price: | Free |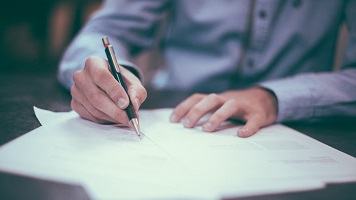 Is there a best fit procedure for delivering a successful presidential talk? What are the most common words, and what conclusions can we draw from this exciting research?
This event is part of the "research today!" seminar programme for Autumn 2017. 'research today!' is a research seminar series that shows the width of research in the Business School, and is a forum to foster the collaboration and exchange among interested colleagues. We meet weekly during teaching term times.
This event will focus on a piece of work that is devoted to the exploration of the rhetoric dynamics of a large collection of US Presidents' speeches. In particular, speeches are viewed as complex systems and are analyzed through a rank-size law, by having the words of each speech ranked in terms of their frequencies.
To this aim, a best fit procedure with the Zipf-Mandelbrot laws is performed over the 951 talks individually. Due to these estimations, it is possible to reach interesting conclusions on how 45 United States Presidents, from April 30, 1789 till February 28, 2017, delivered political messages.
Our analysis shows some remarkable regularities, not only within a given speech, but also between different speeches. We discuss the political and linguistics aspects. The building of the dataset itself represents a relevant step of the study. Using a web scraping routine on the Miller Center website, 978 speeches have been downloaded. After a pre-processing phase the data set was reduced to 951; for each one, the words' frequencies were stored in both relative and absolute terms.
We're proud to welcome a visiting scholar from Macerata University, Italy, Valerio Ficcadenti, and will be moderated by Dr Gurjeet Dhesi, a senior lecturer here at LSBU.
"research today!" is back
Our "research today!" seminar is now open. If you haven't been to one before, these are short presentations of emerging or new research in the School of Business, followed by an informal discussion. They last an hour, they are happening every week from now until the end of term, and this season is bigger and better than ever with some exciting guests.
Who can present?
Researchers and doctoral students from the Business School and associated guests, visitors and collaborators. This is a research forum to exchange ideas, get to know each other's research and foster collaboration in a collegial and friendly environment. The Season Two programme is full, but you can still book a spot for Season Three this autumn. Contact Karin Moser on moserk@lsbu.ac.uk.
What's in it for me if I come along?
How long do you have? Find out about Generation Y and what they buy, entrepreneurship in Vietnam, what makes up the rhetoric of US presidents' speeches, the business models of East London gangs, or the relationship between information disclosure and financial performance in China to name only a few. See new ways of presenting persuasively. Meet new colleagues. Discover things you have in common. Test new ideas and bring your best arguments. It could even lead to new research collaborations.
View the full "research today!" seminar programme for Autumn 2017 (PDF File 805 KB)
Top of page
Top of page