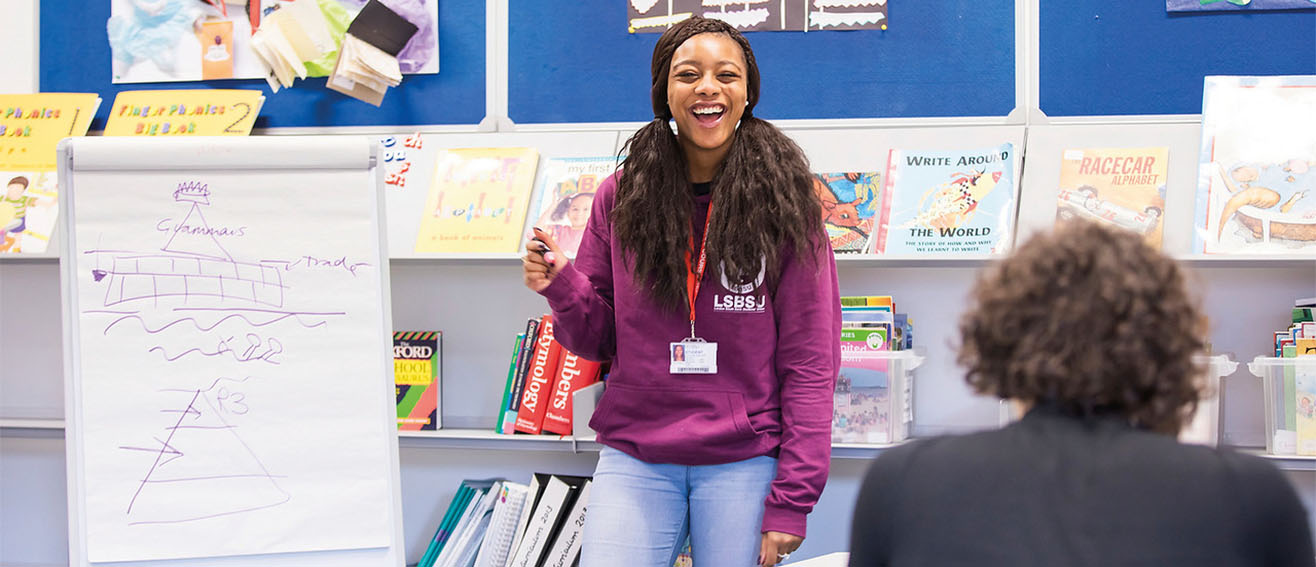 Education Taster Session
Find out about studying Education at University in this virtual taster session with our academics.
Register Now
About this event
Date: 02 December 2020
Location: Online
Time: 09:15 - 10:00
Price: Free
Join us as we give your students a taste into studying Education at University. During this live webinar, they will experience the subject through an engaging session with one of our experienced academics. This event is aimed at years 11-13 and is designed to give students considering studying Education at degree level a flavor of what to expect from a degree course. This session is also open for individual bookings and those wanting to discover more about the subject area.
For group bookings, please email outreach@lsbu.ac.uk. For individual bookings, please use the registration form provided.
Setting the Scene
Dr Martha Shaw will lead a taster session exploring key questions around the classroom experience. We will think about the purpose of education, how it underlies many contemporary debates and how it translates at the classroom level in how teachers facilitate learning. This activity will involve thinking about how values and theories translate in to practice in education.