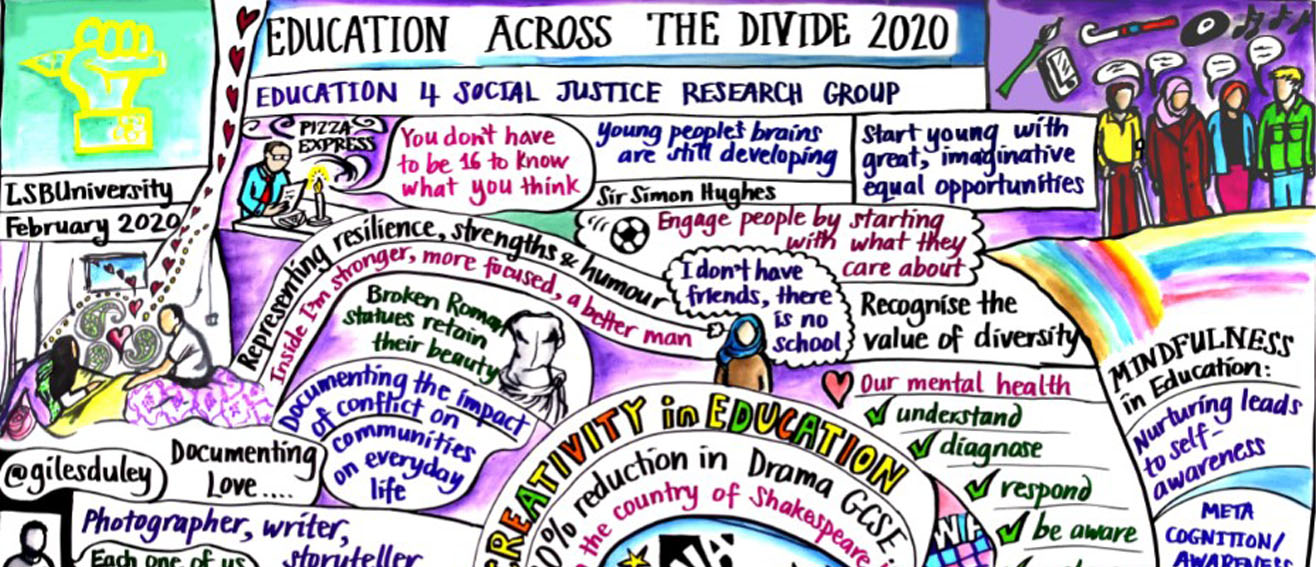 Education Across the Divide Conference 2023: Education in and for Community
Exploring how educational research and practice is supporting and working with communities to build sustainable futures in challenging times
Register Now
About this event
Date: 22 February 2023
Location: LSBU Southwark Campus - Building TBC
Time: 12:30 - 18:30
Price: Free
Organiser: Education for Social Justice Research Group at LSBU
Education Across the Divide Conference 2023: Education in and for Community
The Education for Social Justice research group, which is part of LSBU's Research Centre for Social Justice and Global Responsibility, is delighted to host its 6th annual conference.
The conference explores how educational research and practice is supporting and working with communities to build sustainable futures in these challenging times. There will be presentations and workshops lead by a range education practitioners and researchers showcasing ongoing innovation within this area that helps address some of the pressing challenges of current times, such as the impacts of the cost-of-living crisis, global uncertainty and the need for sustainable development.
This is a great opportunity to bring together education practitioners and researchers to share knowledge and develop new connections and networks. The event will be followed by a networking reception & refreshments.
The provisional programme will be added to this page in early January along with the confirmation of the venue. We can tell you that it will take place at our Southwark Campus and we look forward to seeing you in person for this event!