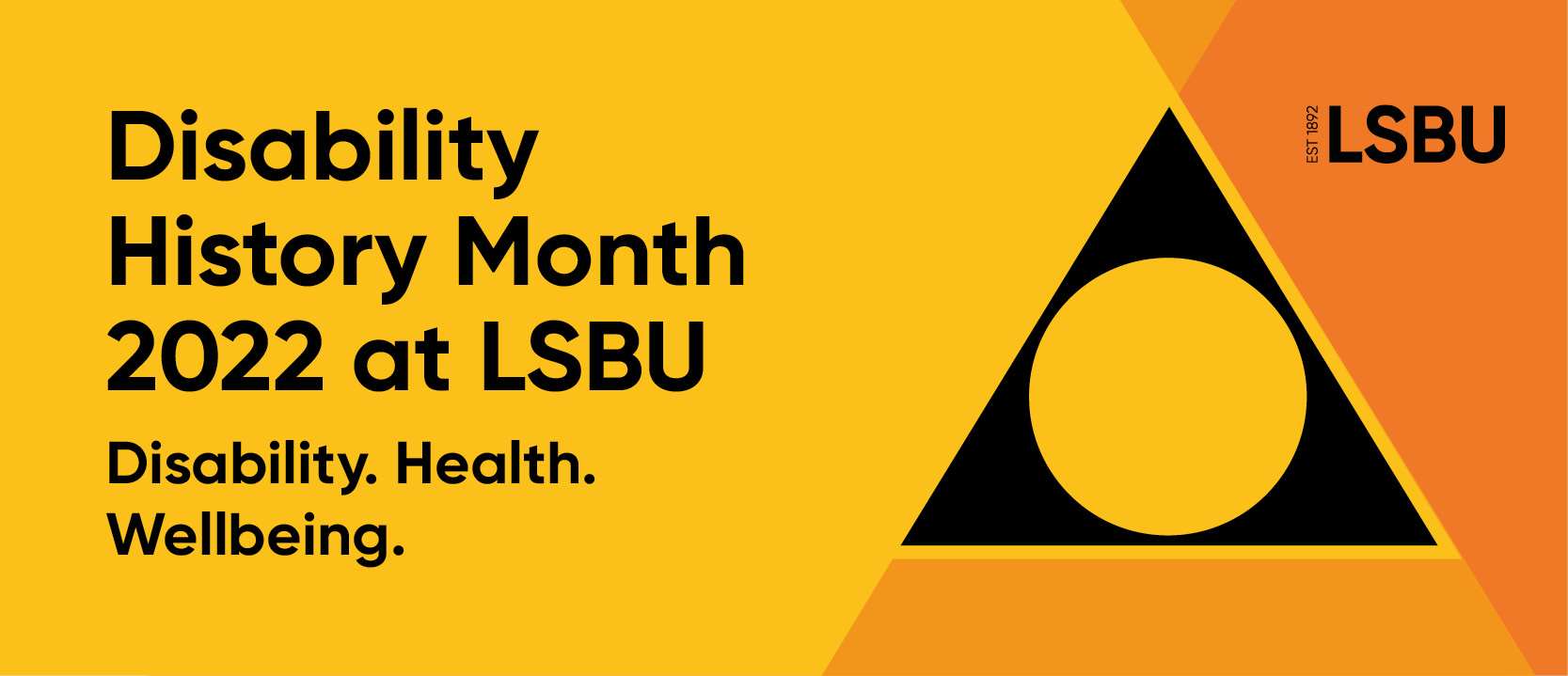 A Disability History Month conversation: Creativity, Wellbeing & Power.
Join us in person with special guest speakers for an evening of awareness and empowerment for Disability History Month 2022
Register Now
About this event
Date: 14 December 2022
Location: Southwark Campus - Building TBC
Time: 17:30 - 20:00
Price: Free
Organiser: LSBU
LSBU are delighted to deliver a series of events for Disability History Month 2022 focusing on this year's theme of 'Disability, health and well-being'. The evening will take an 'in conversation' style format with two guest speakers...
Jess Thom is the co-artistic director of Touretteshero and may or may not lead a secret double life as a superhero. Artist, writer, and activist, Jess co-founded Touretteshero in 2010. She's had tics since she was a child but wasn't diagnosed with Tourettes until her mid-twenties. With encouragement from her friends, Jess turned her tics into a source of imaginative creativity and Touretteshero was born.
Suzanne Alleyene is a Cultural Thinker and Founder of Alleyne& - a strategic consultancy and cultural incubator. Her passion and talent lie in exploring society's big questions to develop a more equitable society. Her current groundbreaking research project is Neurology of PowerTM, an iterative project that asks where power resides in the brain and body. A core strand of this research interrogates the relationship between power, well-being, self-care, the individual, organisations and wider society.
This event is guaranteed to give you a better understanding of wellbeing and disability in society from the perspective of both speakers. There will be an opportunity for Q&A as well as informal networking with our speakers & other guests after the event.
Please share our programme of events with anyone you feel might benefit or be interested in attending. Our event are free & open to all plus your support can help us to reach a wider audience and keep these important conversations going.
Check out our full programme of events for Disability History Month 2022 here.
This event will take place at our Southwark Campus and we will share the location a few days before the event.