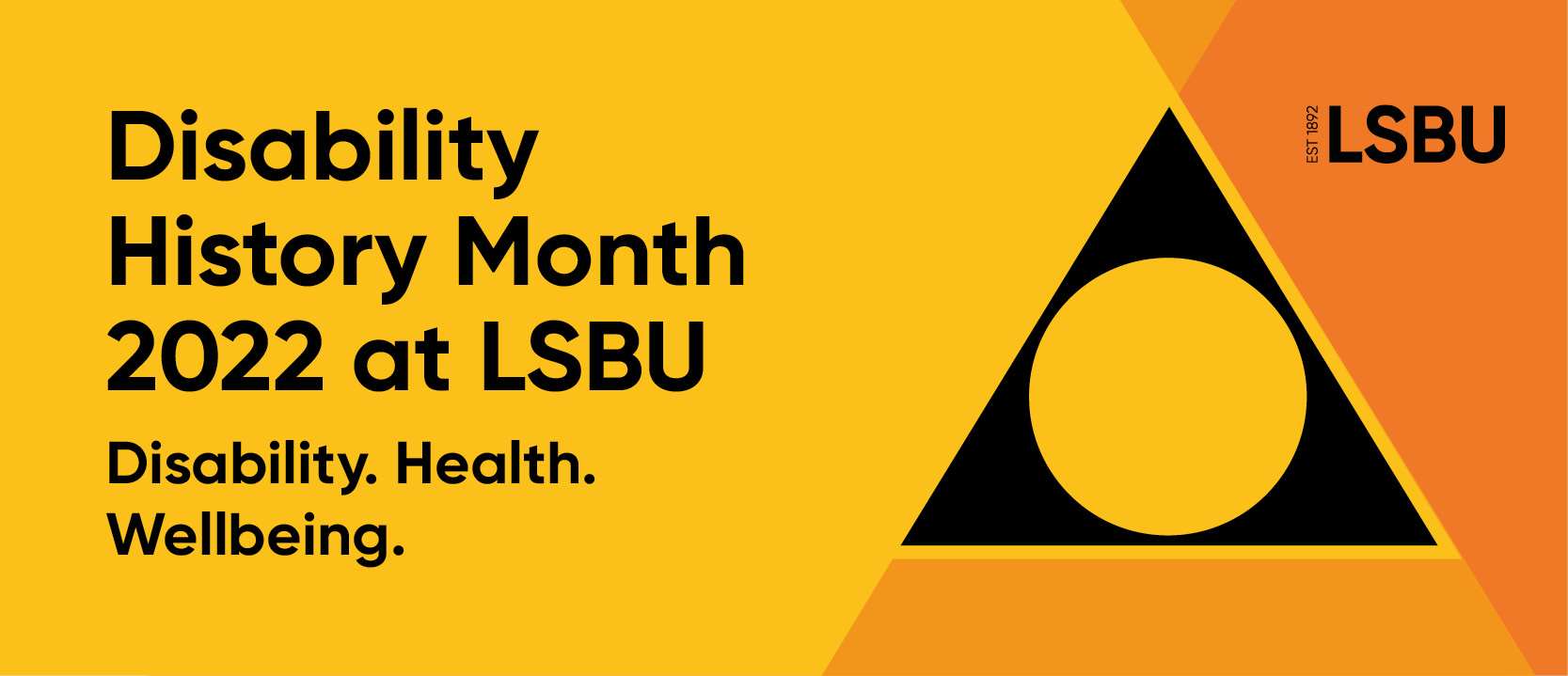 Disability History Month 2022 at LSBU: Stammering
It is estimated that 1% of the adult population stammers and 5% of children stammer - but how much do we know about it?
Register Now
About this event
Date: 06 December 2022
Location: This event will be delivered virtually.
Time: 10:30 - 12:00
Price: Free
Organiser: LSBU
LSBU are delighted to deliver a series of events for Disability History Month 2022 focusing on this year's theme of 'Disability, health and well-being'.
The charity Stamma describes stammering as "when someone repeats, prolongs or gets stuck when trying to say sounds or words. There might also be signs of visible tension as the person works hard to get the word out. But it is different from the occasional repetition that everybody experiences."
There are lots of facts & statistics about stammering, also known as stuttering...
It is thought to be neurological
It affects everyone differently and to different degrees
More men stammer than women
In most children, it is temporary but up to 2% take it through to adulthood
It can run in families
It has nothing to do with personality or intelligence
It is variable - it can happen more or less at different times in someone's life as well as situational
But facts and figures aside, how does it affect individuals as they go about their day to day lives? Join LSBU's Professor Deborah Johnston, Deputy Vice-Chancellor (Academic Framework), and Phil Hoddinott, Senior Lecturer in Adult Nursing, as they share their experiences.
There will be an opportunity for questions and open discussion during the event as we seek to raise awareness and bust some myths about stammering!
Please share our programme of events with anyone you feel might benefit or be interested in attending. Our event are free & open to all plus your support can help us to reach a wider audience and keep these important conversations going.
Check out our full programme of events for Disability History Month 2022 here.
This event will be delivered virtually via Zoom and you will receive the joining details on the day of the event.